Get Insider-only access to view this resource content!
Now that video interviewing has become a staple of the hiring process, it's important you understand all the ways you can use video interviews to engage top talent, streamline operations and make lasting hires—much faster than ever before.
How to structure your virtual interview process
Tips for providing a stellar candidate experience
Methods to boost team collaboration throughout the hiring process
Real-world examples of teams thriving with video interviews
Presented By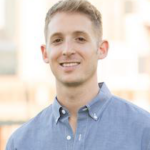 Josh Tolan
Josh Tolan is the Founder and CEO of Spark Hire, the world's leading video interviewing platform with more than 6,000 customers in over 100 countries. Since Spark Hire's launch, Josh has become an influential member of the HR and recruiting community. He shares his knowledge and thought leadership on recruiting as a contributor on a wide range of outlets including Mashable, FastCompany, The Huffington Post, ERE.net, Recruiter.com, TechCrunch, and more.
Follow
Follow
---
---

RecruitingDaily is the #1 online media resource for today's recruiting world, offering a signature mix of content, news, webinars, podcasts, videos, eBooks, educational resources and events that develop professional best practices. RecruitingDaily and its network of sites reach a global audience ranging from entry-level sourcers to strategy-level corporate executives in the human resources, talent acquisition, recruitment marketing, compliance and diversity and inclusion professions worldwide.
---