Every year in the US alone employers spend $72 billion — that's billion, with a B — on recruiting services, staff and technology. For some perspective: $70 billion will buy every franchise in the NFL, MLB, NHL and NBA with some extra cash leftover to buy 25 personal jets.
The latter purchase would probably yield a better return on investment than most employers are getting out of their recruitment spend — so why do companies continue to spend so much?
The short answer is that the stakes have never been higher for recruiters vying for talent and, according to a recent CareerBuilder survey, it looks like most of the market out there still has no idea where to start when it comes to fixing the most persistent problems plaguing our industry. From mobile recruiting to candidate experience to measuring even the simplest of metrics, recruiters are increasingly relying on technology – which can help, but only when utilized properly.
The investment is only the first step. Then, the success or failure of any system or software is all going to come down to how end users actually use it.
A recent study suggests that 57 percent of companies plan to make a major HR technology purchase in the next 18 months, and recruiting is the most commonly cited focus for the big-ticket purchase. Within the talent acquisition category, most HR leaders say that the ability to analyze and interpret data is their biggest decision driver for recruitment technology investments.
Gone are the days of just-in-time hiring, where time-to-fill was the only metric that really mattered to front line recruiters.
HR Technology: An Unexpected Journey.
Since institutional knowledge shortage seems endemic, enterprise talent technologies must now capture terrabytes of available candidate data. Equally important, they must also make those numbers add up to a compelling business case with functionalities that are inherently accessible to the average recruiting end user.
Still, nearly 40% of employers still say that they're unable to have accurate enough source of hire data to do their jobs effectively, which you'd think they'd figure out before they started investing in heavy duty enterprise analytics solutions.
That's why advances like federated search and dynamic profiles, which aggregate disparate databases into one single system while capturing and standardizing candidate information and documentation, are critical first steps in solving the data dilemma.
By having all potential sources of hire in a single destination on a single pre-hire platform, employers also, in effect, have a single destination for collecting actionable data and analyzing the numbers to make better talent decisions.
The Return of the King: Why Integrations Rule HR Technology
The ability to simultaneously compare job posting performance and efficacy across all sources is imperative for maximizing and optimizing recruitment spend. For example, one of the nation's largest private hospitals recently consolidated its recruitment advertising platforms and databases — integrating these sources and associated workflows directly into an applicant tracking system.
For the first time, the hospital was no longer reliant on candidate and recruiter self-reporting to track how well individual sources of hire were performing. Now it could track individual applicants, candidates and recruiter activity to finally know where its applicants — and hires — were actually coming from.
This healthcare employer, which had historically spent heavily on premium recruitment advertising sources like paid job general and niche job boards, was able to see that while only 17 percent of its overall active external job postings were posted on paid job boards, these actually accounted for a whopping 80 percent of overall job description views and, ultimately, 70 percent of incoming, qualified applicants.
This information enabled the organization to change its focus from relying significantly on external agencies and proactive direct sourcing to driving search engine traffic with increased paid job postings, which also helped boost its organic SEO. This shift lead to another 39 percent increase in job views while achieving significant cost savings throughout the organization.
HR Technology: The Fellowship of the Recruiting Ring

Recruitment advertising is just one example of why systems integration is an important first step to unlocking the power inherent in big data — and the decisions it enables.
Since the information collected by resume and profile parsing becomes standardized, so too does the associated data, allowing visibility into what's working — and what's not — in talent acquisition across the enterprise.
In fact, according to a recent survey for CareerBuilder, 78% of employers prefer to have one overall platform from a single vendor because it's "convenient." 69% reported placing a premium on the ability of a system to find and rearrange current candidates in their system, an efficiency only created by the consolidation of disparate databases into a single destination.
The integration and consolidations of systems not only makes it easier to get a better view of the return on recruiting resource investments, but also optimize that resource allocation for future tools, technologies and talent. With $72 billion dollars a year on the line, you don't need to do the math to see how it all adds up when it comes to finding, attracting and engaging top talent.
Buying a pre-hire platform is a big decision that can revolutionize the way you recruit. Let us help you do some due diligence for you. If you're ready to address your biggest recruitment pain points today, it's time you met CareerBuilder1. 
Click here to learn more about the easiest way to integrate all your recruiting technologies into the industry's most comprehensive (and powerful) pre-hire platforms or click the button below to schedule your CareerBuilder1 demo today. 
Disclaimer: Recruiting Daily was compensated by CareerBuilder for this post. But their data and action items are actually pretty priceless, so in this case, the facts and opinions contained herein do, in fact, represent those of the publisher. Because we're all about making candidate experience better, too.
---
---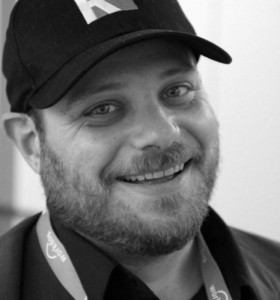 Matt serves as Chief Content Officer and Global Thought Leadership Head for Allegis Global Solutions and is a partner for RecruitingDaily the industry leading online publication for Recruiting and HR Tech. With a unique background that includes HR, blogging and social media, Matt Charney is a key influencer in recruiting and a self-described "kick-butt marketing and communications professional."
Recruit Smarter
Weekly news and industry insights delivered straight to your inbox.