According to NACE's Job Outlook 2022 Spring Update survey, employers reported that they plan to hire almost one-third (31.6%) more new college graduates from the Class of 2022 than they hired from the Class of 2021. Labor experts believe that graduates will be stepping out into what is still—even given the current economic downturn—one of the brightest job markets for students in recent times. College graduates today have more options and the ability to negotiate pay, benefits and growth opportunities. Employers are also using increased pay, flexibility and benefits to attract employees. 
For companies struggling to hire new talent (and especially technical talent), campus recruitment is a great place to start. Here's how you can revamp your campus recruiting strategy for 2022. 
Succeeding with Campus Recruiting in 2022
Campus recruiting involves sourcing, assessing and hiring young talent for internships or entry-level positions. Companies should collaborate with universities to organize job fairs and meetings to connect with college students and recent graduates. 
Implement A Mobile-First Strategy
In the fourth quarter of 2021, mobile devices generated 54.4 percent of global web traffic. With increasing mobile users, especially among younger generations, using a mobile-first strategy is a  promising way to reach candidates.
Candidates often feel frustrated due to a lack of communication during the hiring process. Waiting weeks or even months to hear back after an application is submitted is a common experience for candidates. The mobile-first approach allows you to stay connected to students and candidates alike and share: 
Application updates

Schedule interviews

New opportunities for graduates

Event alerts and invites
Transparency leads to better communication and coordination between recruiters and candidates. It also portrays a good company image, encouraging talented candidates to apply and accept the offer. Apart from communication, you can update your website to be mobile-friendly and develop dedicated landing pages to display opportunities for students and recent graduates. 
Develop Your Student Network  
Building a strong student network is essential for campus recruitment. A student network provides you visibility, and offering unique engagement opportunities throughout the academic year will help you attract new candidates.
Internships: Internships are great opportunities to get an idea about potential candidates' working styles and abilities. During internships, you can assess the candidate-role fit by closely working with the student. It can function as a trial run to help you identify your next hire. 
Campus Ambassadors: Campus ambassadors represent your organization on the campus, acting as a point of contact between recruiters and students. They promote your employer brand and help get the word out about available career opportunities—on social media, for example. 
Workshops: New grads can struggle with demonstrating employable skills upon entering the job market. More practical software engineering skills, such as using a version control system, are sometimes overlooked in traditional educational settings. You can organize skill-development workshops for final-year students. 
Virtual/Hybrid Events: Companies organize job fairs, informal meeting sessions, career days and other events to reach more students. Traditionally these events were exclusively offline. Since the pandemic, hybrid events have become more popular. Virtual events are an opportunity to connect with prospective candidates regardless of geography. 
Leverage Social Media 
Social media can be highly effective in reaching the current tech-savvy and mobile-first generation. You can boost your employer brand using social media to showcase your company culture, share employee stories and highlight opportunities for college students and recent graduates. Using social media also naturally fits into a mobile-first strategy. 
New grads today are concerned about a company's diversity, inclusion and mental health policies. Although you can have this information on your website, social media lends a more authentic voice to your brand. Using employee stories and testimonials, you can present real-life experiences.
You can also use social media to provide a glimpse into life at your organization. Sharing behind-the-scenes, everyday office photos and virtual office tours can help you curate your employer brand. 
Focus on Data and Insights
Recruitment strategies are becoming increasingly data-driven. Insights from different metrics enable you to determine your solution's efficacy, troubleshoot problems and understand your return on investment. Similarly, campus recruiting will benefit from a data-driven approach. If you aren't sure which metric to track, start with these: 
The total number of hires that came from each campus

The interview to offer ratio, i.e., how many candidates who were interviewed received an offer 

The offer acceptance rate

The retention rates of new hires
With these metrics, you will understand students' interest in your company, what is (and is not) working, and how to change it. 
Optimize Your Application Process
Lengthy applications are time-consuming and lead to higher candidate dropouts from the hiring funnel. An application time of five minutes or less is ideal for campus recruiting and will encourage more applicants. On the other hand, screening and assessing hundreds of candidates is challenging. With hundreds of applications coming in, your team will burn out by the time you reach hiring decisions.
Campus recruitment is a large-scale event, and might feel chaotic at times. But fair assessments, including tech skill assessments, consistently show accurate results during recruitment. With the right tools, you can streamline the process and avoid confusion or bias.
Using an assessment or campus recruitment tool can help you optimize your hiring plan. CodeSignal's University Recruiting solutions empower recruiters to streamline evaluations and identify the top 2–3% of software engineering talent with less time and resources.
Pre-Screen, a technical skills evaluation solution, is perfect for fast-paced, high-volume hiring like campus recruitment. To assess candidates, Pre-Screen utilizes over half a decade of machine learning to power skills evaluation frameworks aligned to key roles, such as early career talent.
Ready to Put Your Campus Recruiting Strategy in Motion?
Organizations frequently use campus recruiting to hire students and recent graduates into entry-level roles. To succeed with the current generation, you need unique strategies to attract, engage and retain college students. By adopting a mobile-first approach, organizing virtual/hybrid events and leveraging social media, you can attract new talent.
Lastly, improving the hiring process to optimize screening and assessments is essential in ensuring a smooth candidate experience. Learn more about how CodeSignal can help you level up your campus recruiting here.
---
Authors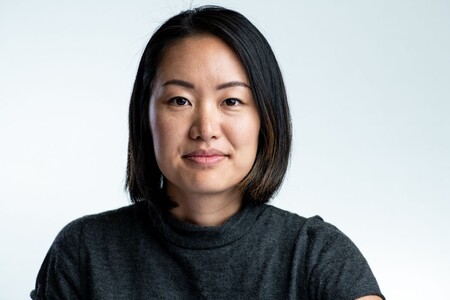 Sophia Baik is Co-founder and VP of People, Finance, and Operations at CodeSignal, a coding skills assessment platform dedicated to helping companies #GoBeyondResumes in tech recruiting. Prior to co-founding CodeSignal, Sophia started her career in investment banking at Lehman Brothers before gaining experience in marketing and operations at tech companies such as Wayfair, Zynga, and Beepi.
Recruit Smarter
Weekly news and industry insights delivered straight to your inbox.