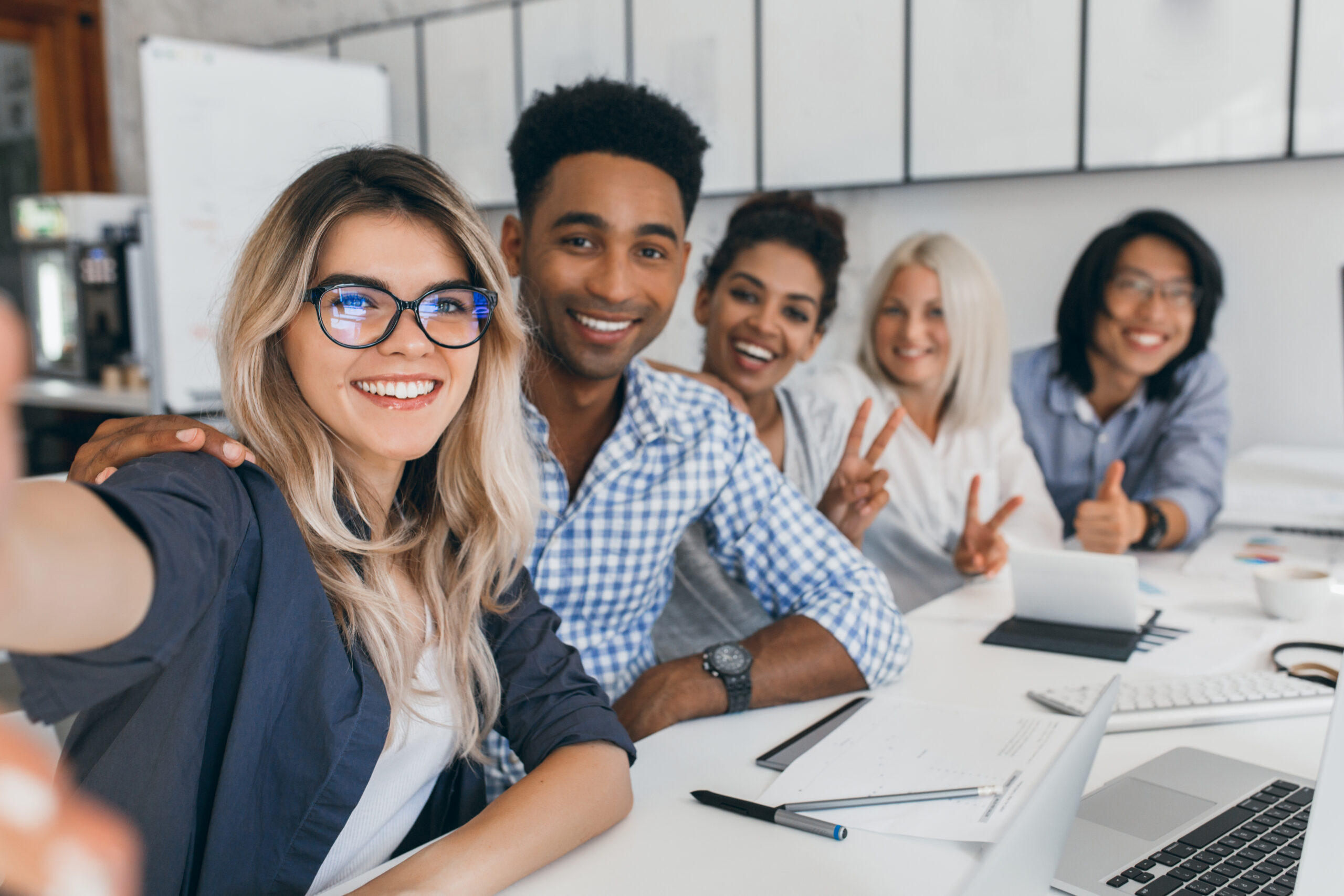 For the past two years, I've been helping to grow Slack's Employee Resource Groups (ERGs), which have played an integral role in promoting our dynamic culture. Traditionally created to support communities with similar identities, such as gender, race and sexual orientation, ERGs, research shows, can also be good for business. They give employees the opportunity to share their voice and feel valued, as well as drive a sense of community among coworkers by providing support, professional development and a variety of engaging programs. At Slack, ERGs play an important role in boosting employee engagement, retention and promotion, both now and in the future, which is crucial to our success and that of our customers.
Our vision at Slack is a world in which organizational agility is easy to achieve, regardless of an organization's size. And since the company launched five years ago, we've prioritized inclusivity, engagement and belonging in our hiring, practices and workplace culture. Our product—a collaboration hub that brings together people, applications and data—is built to help all employees feel heard. Teamwork in Slack happens online in channels: searchable conversations that keep work organized and teams better connected, with the right people included, relevant information in one place, and new team members able to get up to speed quickly.
If you want to build or maintain engaged ERGs that can help contribute to everything from employee engagement to talent management and improved business performance, here are five things to consider along the way—and the digital tools that can help you bring them to life.
Get buy-in from across the organization
-Conduct internal research with stakeholders to help you understand the needs and expectations of employees, sponsors, and executives. This year, we put more structure behind our ERGs, launching a charter and more clearly defining a feedback loop among ERGs, their executive sponsors and our leadership as a whole.
We've also defined formal processes to recognize the time commitment of ERG leads and volunteers. Members of the committee team who drive projects in ERGs must be in good standing and complete a thorough review process. Every month, the heads of ERGs, leaders of the People team and our liaison from the recruiting team meet to provide feedback on new company policies, share highs and lows, provide budget updates, and more. We've found that the benefits are mutual: Sponsors and leaders of our People team engage with communities they might not otherwise get direct access to, while the ERGs receive informal mentorship, information-sharing, and support from company leaders as well as visibility into company decisions.
Keep ERGs' reach broad but their goals focused
-Not all ERGs or even all regions have the same priorities, so ERG leaders should regularly checking in with their members to keep themselves honest about their priorities. When they do this, they can better understand the goals and potential roadblocks that executive sponsors can help to remove. They can also better allocate funding and resources. At Slack, ERGs use Google Surveys to gather this feedback, which helps us determine what kind of support our ERGs need to be successful. We currently have five ERGs at Slack: Earthtones, Abilities, Veterans, Out and Women, and we recently launched Mahogany—a fledgling ERG for individuals from the African Diaspora. Each ERG fulfills a different purpose and has its own primary goals, which ultimately map back to Slack's diversity, engagement, and belonging pillars.
For example, Earthtones, our ERG for those who identify as people of color, are focused on the professional development of its members, including the launch of a career development series with skill-building workshops. Our Out ERG, for LGBTQ employees, helps drive Slack's presence at World Pride in New York and has monthly lunches focused on specific topics to surface the breadth of experiences in the LGBTQ community. Notably, through our public #hello channels—open channels that anyone at the company can join—our ERGs welcome not only people who identify as members of the community but also those who wish to stand as allies.
Equip leaders with the right tools
-Supplying people with the right tools can help employees focus on quality interaction instead of being bogged down by logistics and planning. Channels are at the heart of how we organize our ERGs, and in fact are the core of Slack itself. Channels are a way to organize communication and information by team, by project or by topic. For example, a "Women's ERG " channel allows conversations that are relevant to the whole team to occur in a logical place, and you can also organize by project, like "lunch and learn," so that everyone involved in an initiative has a single place to share their work.
The benefits of channels are numerous: increased transparency, better alignment, information density, and a searchable archive. When team members have a collaborative space to ask questions, identify challenges and make decisions, progress can happen much faster. This kind of transparency is also an asset for executive sponsors in search of insights and information, so they can better support their ERGs.
We also use apps that integrate with Slack to bolster our ERG communities, like Polly poll to schedule meeting times or events, and Donut, which pairs team members who don't know each other well to have coffee or lunch.
Sometimes in-person organizing meetings aren't always feasible, so leaders drivein channel standups using Slackbot reminders. By only setting a reminder once, they can have an ask for status updates appear to the whole channel in whatever cadence they would like.
Creativity and consistency are key
-Establishing regular, engaging touchpoints for your ERG meetups is key to building community among members while not seeming like just another mandatory meeting.
Get creative with your meetups! Some of my favorite ideas from our ERGs include a monthly coffee break to enjoy cookies and fellowship in a relaxed setting. The Women's ERG has held breakout AMAs ("Ask me Anything") with leaders across the company and organized an event focused on family planning and women's health, while the Earthtones ERG has hosted gatherings focused on professional development topics, like what managers look for in their direct reports. The Veteran's ERG focuses on awareness and holds lunch and learns where veterans bring a teammate to lunches.
To further build inclusivity and belonging, some of our ERGs have their own logos and pins, and we've recently tapped our design and branding team to create logos for all of our ERGs.
Reward success
-Recognition is critical for acknowledging the efforts of employees who contribute to building a culture of belonging through ERGs. Every quarter, the Slack People team publishes a diversity, engagement, and belonging newsletter where we share updates on what ERGs have accomplished and who steered those efforts. Another way to share praise is through feedback platforms like Lattice. Lattice is an easy-to-use tool that allows you to publicly thank your colleagues, for their manager and even the entire organization to see. Everyone that drives events or programs in ERGs has their contributions documented through Lattice so their managers and the company at large are aware of their impact on Slack's culture.
ERGs play an important role in fostering employee satisfaction and retention. They contribute to a culture of inclusion and community and help promote not only talent but also the business. Although they require time and effort, if you're thoughtful about your approach, you will see deep rewards in engagement and satisfaction across your organization.
---
Authors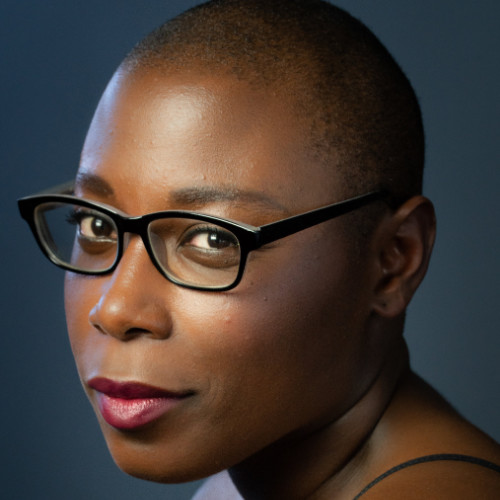 Jeunée Simon is the Diversity, Engagement and Belonging Manager at Slack, where she oversees the company's D&I strategy and programs. She, along with her manager, Sr. Dir of People Ops Dawn Sharifan, launched Slack's Employee Resource Group (ERG) program over two years ago. Jeunée currently oversees that program as one aspect of Slack's Belonging Strategy. Previously, she worked in recruiting at Facebook, and before that, as a production assistant at with the ABC News Network. Jeunée is a graduate of Stanford University.
Recruit Smarter
Weekly news and industry insights delivered straight to your inbox.