ERGs, Boon to Both Employer and Employee
Employee Resource Groups (ERGs) are becoming far more prevalent in the workplace, as firms struggle to practice diversity hiring and employee inclusion and to promote and maintain a level of employee engagement that curtails turnover. Pandora, Lever, Google, Pinterest, Workday, Hewlett-Packard, Oshkosh, Comcast NBC Universal,  and Yelp and many other companies have found that ERGs helped brand their firms as diverse and offer each employee an equal opportunity to become empowered and engaged.
Shelton Goode, Ph.D., Director of Diversity and Inclusion for Oshkosh Corp., in his own research on ERG effectiveness, found that over 70 percent of the responding employers relied on their ERGs to create a workforce that reflected customer demographics. A whopping 90 percent called on ERG members to help new hires get comfortable during onboarding, and help assure their retention
What are ERGs?
Diversity Best Practices defines ERGs as "employer-recognized groups of employees who share the concerns of a common race, gender, national origin or sexual orientation–characteristics protected in some instances by law and in many organizations as a matter of company policy."
ERGs can be nearly anything employees want them to be, however, if they're not offensive or otherwise so repugnant that employers disallow them. They're simply a gathering of like-minded staff, for purposes that might be as simple as camaraderie or as complicated as support for a common cause.  They typically meet at the office, with some efforts work-related, and their gatherings and programs are employer funded. Before you let budget dissuade you, however, do read further, about how companies are reaping retention, productivity and financial benefits from ERGs.
ERGs That Work                                
At online music giant Pandora, where ERGs are referred to as communities, the Pandora Women community is tasked with meeting and mingling with new hires on an informal basis, to make them feel welcome and included.
Several companies, such as Comcast NBC Universal, cultivate staff talent with their employee groups. Comcast began an ERG Mentorship program in 2012, to boost each ERG's professional development potential. The program put senior managers together one-on-one with ERG members, to recognize the mentee's accomplishments, and inspire them to advance in their careers.  It also hosted networking events and lunch-and-learns. More than half of the participants have been promoted since the mentorship program began.
Comcast also uses ERGs to promote products and boost its bottom line. Unidos, members of the firm's Hispanic ERG, worked with the company's product developers to test a new Spanish-language version of its X1 Voice Remote. Unidos members helped populate the remote's database of voice commands. This eased the X1 box guide navigation for Spanish-speaking customers and helped them find Spanish-language programming. The newly bilingual X1 Voice Remote has been a huge sales success.
According to Comcast Assurance and Advisory Team Engagement Manager Kristin Heffner, the company's ERGs have spurred "a higher level of employee engagement, an enhanced sense of community and a stronger understanding of the power of inclusion across all levels of the organization."
How Yelp Got Results
Rachel Williams, Head of Diversity and Inclusion at customer review pioneer Yelp, has been long focused on advancing inclusion in the tech industry. Yelp's ERGs have been a big part of making that happen.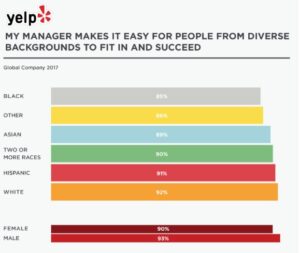 Williams began her role and her inclusion efforts with a listening tour of Yelp's 3,500 employees in 7 offices. She discovered several informal staff communities of people such as female leaders and members of the LGBTQ community.  She talked to other companies about how they were doing their ERGs and determined that each ERG should focus on a change that the group had a reasonable expectation of accomplishing. She thought it important that they home in, not just on the business value the group would create, but also its ability to teach its members and others about the challenges its members face. She then talked with HR, to find out what concerns employees had voiced. Parenthood and police brutality were prominent topics. She asked for those employees' names, spoke to them, and created ERGs around those topics. From those initial two, Yelp ERGs have grown to 70.
"Our ERGs have put on hundreds of events this past year across all of our offices that highlight and celebrate their unique perspectives and experiences," Williams blogged.
Just recently, OUTburst, Yelp's LGBT+ ERG brought California State Senator Scott Wiener to company headquarters to meet its employees. He spoke to them about equality legislation he was proposing to Congress, including affordable housing, and investment in renewable energy and a high-speed rail system.
"For us, a top down/bottom up approach to our inclusion programming has worked the best," Williams said.
How to Create and Manage ERGs
DiversityInc has written a short primer, with video. The Resource Groups 101 guide defines ERGs and offers startup and management tips.
For companies that have no ERG, DiversityInc suggests that it's best to start by gathering staff members that belong to a group that is generally underrepresented or whose needs are going unheard in the larger city, state or national community. It might be a Latino group, or an LGBTQ group, or a widowed baby boomers' group. If you don't know your staff, do as Rachel Williams did, and ask them.
"First and foremost, have a business charter that is approved by your diversity department"
"First and foremost, have a business charter that is approved by your diversity department," the DiversityInc primer says. "State clearly what the role of the resource group is and how it will impact your business, whether it is through recruitment and talent development or external market relationships."
Each group should be sponsored by a senior executive, and preferably someone whose background boosts the group's cultural diversity. If there are just a few people who want to start a group, don't put them off until prospective member numbers meet some critical mass. Instead, let your corporate diversity staff step in to encourage new members. As you recognize prospective leaders in each group, give them a chance to lead, and train them to do so.
Don't forget that these groups are about inclusion. Don't make them exclusive instead of inclusive by narrowing their memberships to folks who belong to the various underrepresented groups in the larger community. Straight employees who believe in equality may well want to be part of the LGBTQ group and should be welcomed. The women in technology group might benefit from a warm welcome to middle-aged men who don't quite get what women are complaining about but want to learn, and help.
Vendors are starting to offer AI-enabled management platforms specific to ERGs
One such is Espresa, which launched the ERG dashboard this past July as a feature of its program management platform. The employer can see at a glance what ERGs are in place and the programs they're involved in and can gather employee feedback about the groups. Espresa can help promote each ERG, enable group sign up and track attendance.  There are various levels of authority within the platform that enable designated employees to create, manage and promote ERG events. It also empowers benefits or other administrators to ensure that groups comply with company policies. Espresa also tracks ERG cost-per-user figures for the groups and their specific programs.
"When an employee has a network of colleagues they view as friends, it makes it more difficult for them to be tempted by other employment opportunities," Espresa CEO Alex Shubat said in the product announcement. "This is the value of ERGs, which are also important tools for bridging the gap between siloed employees."
In its Harnessing the Power of Employee Resource Groups white paper, IDG concluded that both employees and employer benefit from a well-managed ERG program. Employees build relationships that make work more enjoyable, and the business reaps the engagement and productivity rewards of a diverse but unified workforce.
"People actively want to be a part of these communities; they want to unite and give feedback to their team on how to best serve their particular interests," Williams told researchers, for Lever's Diversity and Inclusion Handbook. "Ultimately, I can't think of a better way to retain employees than ERGs. I hear that on our employees' toughest days, being a part of these communities has kept them here. Their activism has also helped us refine our own product."
---
Authors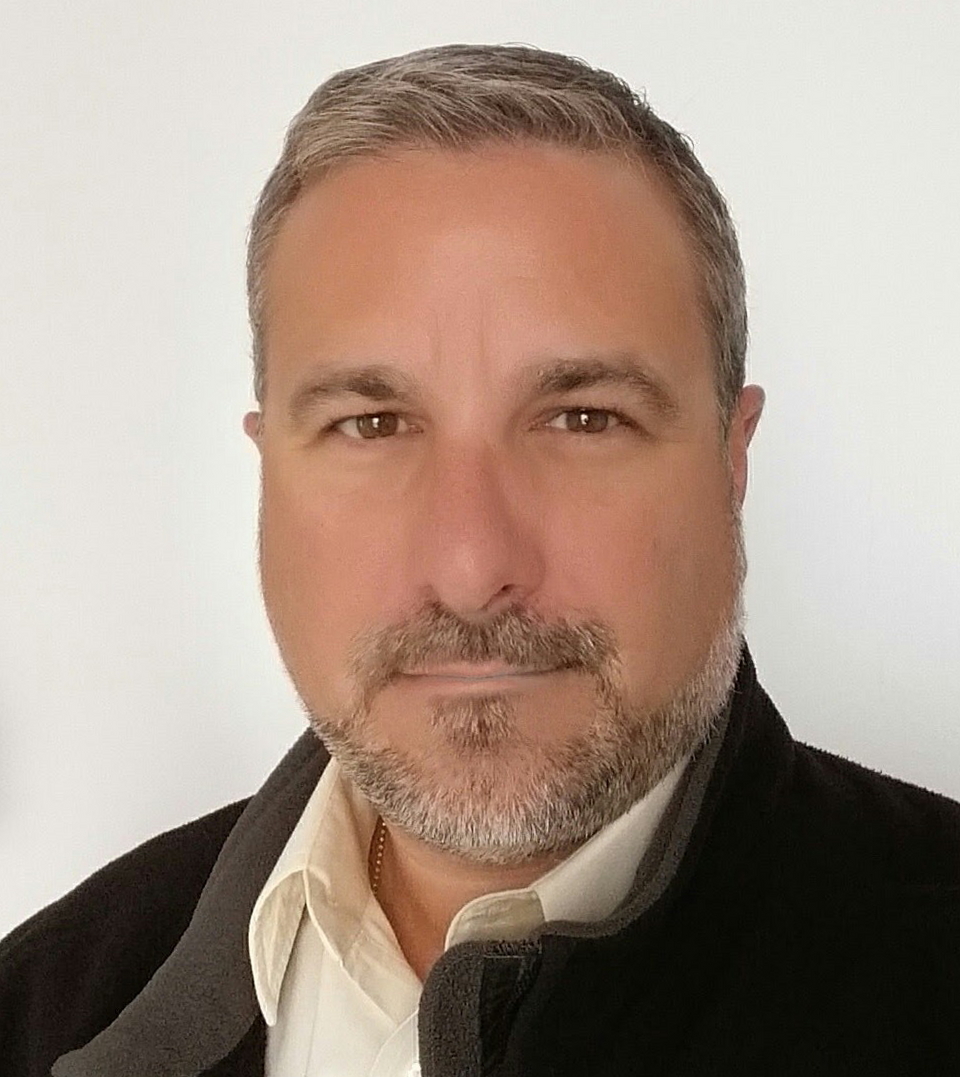 CEO/Founder RecruitingDaily and avid skier, coach and avid father of two trying to keep up with my altruistic wife. Producing at the sweet spot talent acquisition to create great content for the living breathing human beings in recruiting and hiring. I try to ease the biggest to smallest problems from start-ups to enterprise. Founder of RecruitingDaily and our merry band of rabble-rousers.
Recruit Smarter
Weekly news and industry insights delivered straight to your inbox.