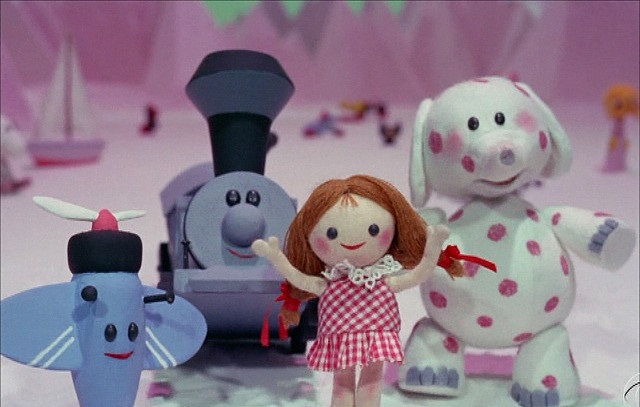 On the top of every recruiter's Christmas list this year is a pool of perfect candidates. Finding the right talent with the right background, skills and experience can be a daunting and time-consuming task for HR and recruiting teams alike. And of course, that's only the beginning of the process, followed by interviews, screenings, references, offers, onboarding and more. With the holiday season already busy enough, finding the time to tackle all of these tasks seems impossible.
Thankfully, emerging technologies like artificial intelligence (AI) and machine learning (ML) can streamline manual processes and help HR and recruiting professionals focus more of their time on tasks that matter. New tools that leverage AI and ML, like Oracle's Best-Fit Candidate feature, can help organizations take a smarter approach to sourcing, increase hiring success and save significant time. These technologies can help prepare organizations for the future and make work enjoyable, smarter and supportive. Here are some of the top advantages to using AI in recruiting:
Get Proactive About Recruiting
Integrating AI-driven technology into your recruiting strategy allows you to take a proactive vs. reactive approach to recruiting. Instead of wasting endless hours vetting hundreds of resumes and cover letters that were submitted through a job posting, use your time to strategically source candidates that you know are a perfect fit for the position. In today's rapidly changing job market, businesses can no longer wait for the right candidates to find their jobs. They need the jobs to find the right candidates. AI solutions can help identify candidates that match the success factors of a given position and invite them to apply. Proactive communication and targeted campaigns provide robust sourcing capabilities and a direct dialog with the right candidates from the get-go. AI matching technology gives the gift of the season by streamlining sourcing and empowering recruiters to make better data-driven decisions.
Improve Hiring Success and Reduce Employee Turnover
The cost of a bad hire to recruiting is the equivalent to getting coal in your stocking. According to the U.S. Department of Labor, the price of a bad hire is at least 30 percent of the employee's first-year earnings. And while the financial costs are great, bad hires also have a significant impact on the morale and productivity of other employees and teams. Thankfully, AI and machine learning technology can help minimize the risks through improved hiring.
AI-based candidate matching is augmented with extensive HR data to match candidates similar to those who have succeeded in related roles for the organization. This improves candidate quality and reduces employee turnover based on better assessments that go beyond the standard job profile match to consider things like likelihood to accept, performance predictions and expected tenure. The machine learning features continuously learn to reduce AI bias, provide recommendations and identify the right candidates from a large pool of applications.  In HR and recruiting, machine learning applications should not be making the final decision on who gets hired. It needs human oversight and the ability to tweak algorithms in response to observed bias in the system. Together, recruiting teams and machine learning applications can improve hiring efficiency and overall success. 
Save Time
Lastly, and arguably the most important advantage to AI in recruiting, it saves you time. Recruiters know better than anybody that freeing up time at work is a holiday miracle! By streamlining manual processes like screening resumes, AI and ML tools help improve time to interview and time to hire. AI-driven systems can also augment processes by highlighting next best candidates so the recruiter is only focusing on the best candidates first, reducing the time and number of cycles needed to find that perfect fit. With less time spent on manual tasks, HR and recruiting teams have more time to spend on strategic initiatives that will really move the needle for their organization.
Embrace Your Recruitment Elves
All in all, AI and ML provide organizations with the opportunity to work smarter with tech. To thrive in today's age of accelerating change, businesses need to use technology like AI to meet shifting demands and gain a talent advantage. The purpose of AI is not to replace the "human" in HR or recruiting, but rather help humans do the things they do best. Think of AI as a recruiter's elves, helping them navigate the island of misfit candidates to find their perfect fit, improve hiring success and save time and resources.
---
Authors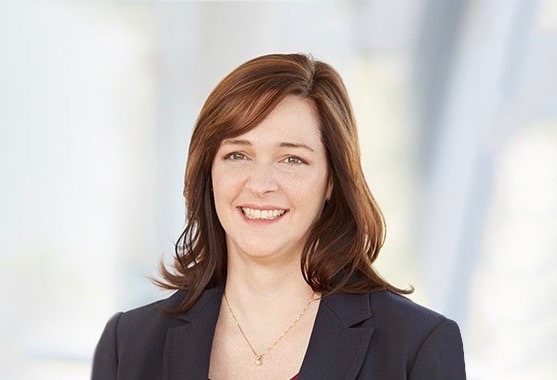 Gretchen Alarcon is group vice president for Oracle's human capital management strategy, responsible for the development and go-to-market initiatives that help businesses around the world modernize their HR practices through the adoption of Oracle's HCM cloud apps. Additionally, Alarcon acts as a thought leader, highlighting trends and strategic initiatives in businesses' transition to the cloud. With more than 20 years' experience in product strategy, Alarcon uses her knowledge of the industry to showcase the importance of modernization through the integration of cloud apps in core HR, talent acquisition, and HR data analytics. Together with her team, she forecasts the future of work movements and delivers initiatives to businesses to protect their bottom line. Prior to Oracle, Alarcon worked at Icarian, National Semiconductor, Ford, and Silicon Graphics, where she drove the management of workforce suites and aided in the redesign of worldwide human resource functions. Alarcon holds an MBA from the University of Michigan and a BA in American Studies from Stanford University.
Recruit Smarter
Weekly news and industry insights delivered straight to your inbox.