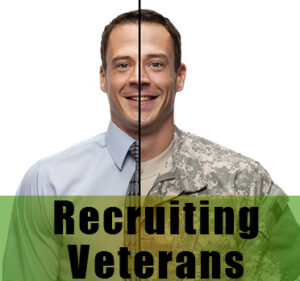 If there is one thing we can be sure of it's this: Combine a persistent shortage of skilled talent, a 2.7 percent Veteran unemployment rate, and a surge of organized efforts to prioritize hiring Veterans, and you have the perfect ingredients for a hyper-competitive military hiring space.
What a dynamic backdrop for the semi-annual meeting of the Veteran Jobs Mission (VJM) coalition, held in Chicago in late October. Led by JPMorgan Chase, the VJM is the leading private-sector coalition addressing U.S. military Veteran unemployment and is now 240 members strong.
As a panelist at this year's event, it was inspiring to see how many of the largest companies in the U.S. are rallying together to bring Veteran unemployment to a 17-year low and secure some of the best talent in the world.
Why hiring Veterans is so important
The current hiring environment for hiring Veterans has never been stronger. However, it wasn't that long ago that Veteran unemployment was a hot topic because the jobless rate among recently separated Veterans was significantly higher than the general population.
By 2011, the unemployment rate for post 9-11 Veterans was 12.1 percent, compared to an overall unemployment rate of 9.1 percent. However, the unemployment rate for young male Veterans was as high as 29.1 percent.
Then things began to change.
A host of helpful new initiatives began to take shape beginning with the formation of Joining Forces in 2011, led by then First Lady Michelle Obama. Private sector coalitions such as JPMorgan's 100,000 Jobs Mission formed. Both non-profit organizations and traditional job boards started to expand their offerings to specifically target Veterans.
In March 2014, the Office of Federal Contract Compliance Programs (OFCCP) passed new regulations for the Vietnam Era Veteran's Readjustment Assistance Act (VEVRAA), strengthening requirements for affirmative action and requiring all companies with at least $100,000 in federal contracts adopt an annual benchmark (currently 6.7 percent) for Protected Veteran Status hiring. Plus, federal contractors now have to adhere to a list of requirements for attracting and hiring Veterans, including outreach, job listings distribution, applicant tracking, requests for self-identification, and reporting.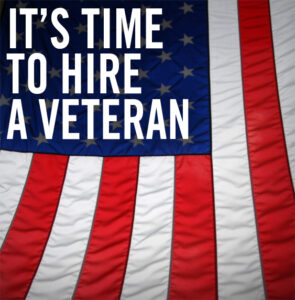 The result? Even greater focus on, and demand for, hiring Veterans.
What does this mean to you, the hardworking recruiter? Go ahead and search online for "Veteran jobs" and you get around 89 million hits for job openings and resources, far more than you would have gotten just five years ago.
Today's Veteran or transitioning military service member looking for employment has a bewildering number of options to choose from. This makes it much harder for you to distinguish your brand, and, it makes it tougher for Veterans to make their own best choices.
How to compete for the best military talent
There is no denying that building an effective military talent program has its challenges, yet more and more companies are doing it successfully.
While you can apply a general template to shape your program, every company's situation is fairly unique. Engage those with experience to help avoid the pitfalls and friction points. At the very least, follow these basic best practices:
Get the buy-in you need. Align key personnel (decision makers, talent acquisition professionals, human resources and operations managers) to support your goals in military hiring.
Set measurable goals and objectives. It is always critical to be able to track and measure results including metrics on hiring, performance data and retention rates.
Do your homework before determining your hiring model. Should you "in-source" or "out-source" your military hiring program? Consider using firms that regularly work with military Veterans so your team can spend time only on the candidates that are the best matches for your industry and positions. Whatever model you opt for, build a hiring process that supports a positive candidate experience. If you don't, the negative word will spread about your company.
Determine the right positions to target for military hires. Are you clear on the "business case" for hiring Veterans? Or, are you just trying to hit an OFCCP benchmark number? Determine what positions are best for separating military or former military with some industry experience. Not all military candidates will be a fit for your company and that's OK. It's far more important to do your homework and get the right candidate for the job.
Build a strong referral network. With all of the noise these days around Veteran hiring, we still see compelling data that shows military-experienced candidates are leaning more on referrals or past experience to determine how to approach their job search.
Make onboarding a priority. Create networking opportunities, mentorship programs and pay special attention to benefits that will appeal to Veterans in order to assist them in continuing their transition in the civilian world.
Work with Student Veterans of America (SVA) There are 100,000 Veterans graduating with degrees each year, the vast majority of those being 4-year degrees heavily oriented towards business, STEM and health care. Figure out a way to use the SVA within your own college hiring programs, as larger schools will have an SVA chapter.
A final word of advice for recruiters
Far too many Veterans walk away from their new company within the first 12 months on the job. So, if you are truly serious about doing this right, make sure you fit Veterans into roles where their skills and preferences are closely aligned.
And lastly, be willing to take the risk to get a Veteran in the position where he or she has the opportunity to truly flourish — and grow. 
---
Authors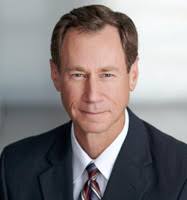 Mike Starich is the former CEO at Orion Talent, a provider of skilled talent acquisition, recruitment optimization and military hiring to businesses in manufacturing, supply chain, energy, healthcare and more. Prior to joining Orion in 1992, Mike served in the Marine Corps for seven years as a flight officer and Marine officer recruiter.
Recruit Smarter
Weekly news and industry insights delivered straight to your inbox.