We always hear candidates talk about the recruiting "black hole." In fact, it's such a cliche that, frankly, those of us on the other side of the desk can't help but be a little bored since, after all, it's the deluge of unqualified applicants – not lazy recruiters – that are to blame for the fact that job seekers almost never hear back to begin with.
No matter how you look at it, the fact is that there's a disconnect between the way recruiters find candidates, and the way candidates are forced to find jobs – and the odds are stacked against all but a fraction of candidates with an in-demand  skills, industry expertise or hard-to-find experience.
That's why both sides work so hard to get around the traditional application process – and, as the best sourcers already know, sometimes, working around the black hole takes a ton of creativity.
As hard as that can be, standing out as a candidate can be infinitely more difficult.
That's why I was so intrigued when Elski Felson posted a video titled "My Story Snapchat Resume." By the time it caught my attention, the video had already accumulated well over 360,000 views in a matter of a few days – by now, it's over a million, and the virality of this outside-the-box approach speaks to the collective frustration of job seekers everywhere at the collective radio silence many automatically associate with recruiters.
Once this story hit my Twitter feed, I did what anyone who geeks out on this kind of stuff would do – I reached out for an interview. Within thirty minutes, the interview was complete and I was reminded of just how powerful and personal feedback can be.
We ask job seekers to put everything on the line, to jump through ATS hoops and over counterintuitive, clunky and cumbersome online application processes, and in return, they often receive nothing but an automated e-mail. But reciprocating by letting candidates at least know when they're no longer being considered isn't just a small step that would make a big difference to most applicants out there – it's something that we owe every candidate, regardless of outcome.
Elski is the face of an entire army of frustrated job seekers out there who are finally fed up with recruiting as usual – only unlike many stuck in the same situation, Elski decided to take matters into his own hands.
Meet Elksi Felson.
So just who is the brains behind this viral video? Elski Felson (names and details have been changed to protect the innocent from irate recruiters and online trolls, if you can tell the two apart) is a 24 year old graduate of Ithaca College, a top ranked liberal arts school in upstate New York, where he graduated with a degree in finance and is currently working towards his MBA. He's ambitious, smart and has everything most employers look for in top talent – except experience.
Which means that he also happens to be unemployed as he looks to plant his foot in a door and start his first steps down the path towards a fulfilling career.
It's not for lack of trying; it's just that Elski feels, and justifiably so, that the application process was more or less a "demoralizing crap shoot."
After months of applying for positions without hearing so much as a peep or receiving even an iota of meaningful feedback or updates, save the occasional weekly list of backlinked jobs sent from an automated feed to his inbox under the guise of a "talent network," Elski picked up and moved across the country to try his luck, like so many before him, in sunny Southern California, moving into his sister's spare room in Santa Monica just three weeks ago.
Hey, there are worse places to settle in for a protracted job search, but Elski finally decided to throw the traditional application process out the window and actually create something that would help him stand out and break the silence from recruiters – and optimally, even end with an offer. The result is a lesson for all of us at what the future of recruiting might really look like.
Consider Elski's traditional resume, embedded alongside the viral video that launched him into the social media stratosphere. Which paints a more accurate representation of Elski?
The answer may have big repercussions for anyone in the business of hiring.
Oh, Snap: Elski on Paper
Oh, Snapchat: Elski on Video
Ready for His Close Up: Behind the Scenes of the Snapchat Resume
To learn a little more about Elksi and what went into pulling this stunt off in the first place, I went straight to the source. Read on to hear about the brains behind this operation – and his message for all those recruiters out there reading this who chose to ignore the traditional resume he'd been waiting to hear back on for all of these months.
Bridget Webb, Recruiting Daily: Why Snapchat?
Elksi Felson: I think I could speak for a lot of people my age when I say this. I really want to work for a company that I care about and believe in. I've had a few opportunities from places like a carpeting company and some banks. Stuff like that. But I see all of my friends working at similar companies and they aren't happy.
I didn't move out to California to work at Snapchat. It just happens to be my favorite app on my phone. So I thought, why not swing for the fences? 
BW: Where did you first get the idea to create a video Snapchat resume?
EF: I started my career search by looking at opportunities within the banking industry seeing how I was a finance major. I applied to a major player in Pittsburgh and got no response. 
I signed up for their email job listings and every Sunday when their email came I would apply. I was perfectly qualified but never heard anything. This went on for months. So I started thinking that I couldn't break the application process any more than it already was.
BW: Have you done any other creative stunts to grab the attention of a potential employer?
EF: Yes, with that same bank in Pittsburgh. I go so sick of hearing nothing that I broke down their requirements on a paper resume much like I did with the Snapchat video. Still there was no response. I finally requested to be taken off of the email distribution list, and to this day, every Sunday, I still receive a list of their openings.
The whole process with them was so frustrating.
BW: Do you have a dream job?
EF: It's weird, I've been asked that a lot lately and can't say I really do. I've worked every type of service job imaginable (server, bartender, janitor in college, office assistant, graphic design intern). From this, my people skills have developed and I've learned that I must interact with people to be happy.
I'm not looking for a finance gig. I'm looking for PR roles mainly. I'm starting my own YouTube channel so we will see where that takes me.
BW: Are there any particular types of companies you're drawn to?
EF: Startups. The main reason is when joining one you get to play and contribute a ton more. The overall experience is better. You're truly part of building something as a team and not just a number. I would much rather be employee #13 over employee #43,762 any day. You are exposed to so much more and can grow your skill set faster along with your career trajectory.
BW: Last question. As a current candidate do you feel the entire recruitment process is broken?
EF: Absolutely. Paper resumes need to go. With the technology available today the entire process could be greatly improved. Case in point, I've been asked to fly across country on my own dime quite a few times. I can't help but shake my head on this one.
Come on, I'm unemployed, which is a polite way of saying I'm running low on cash. I get that a sit down interview is important but really? With tools like Skype and all the video interviewing tools available you can accomplish the same thing. I think if anything, this proves that recruiters should start realizing that video works – and sometimes, better than the real thing.
Well, recruiters, whether or not you agree with his approach, you've got to hand it to Elski, who wasn't afraid to take a risk and wasn't content hiding behind a piece of paper.
His story is a good reminder that for every candidate stuck in your applicant tracking system, there's a real story and a real person on the other end who's getting increasingly angry at your brand – and that for Elski and so many like him, bad news is far superior to no news. Which really should be old news by now.
Since most of you reading this are ostensibly recruiters, let's even things out with Elski and help him find a job in PR or communications. If we put our network to work, I'm sure he'll be back to work in no time – so reach him on Twitter @ElskiFelson.
He'll respond to you immediately (trust me) – and prove that some recruiters out there are listening (and willing to help!)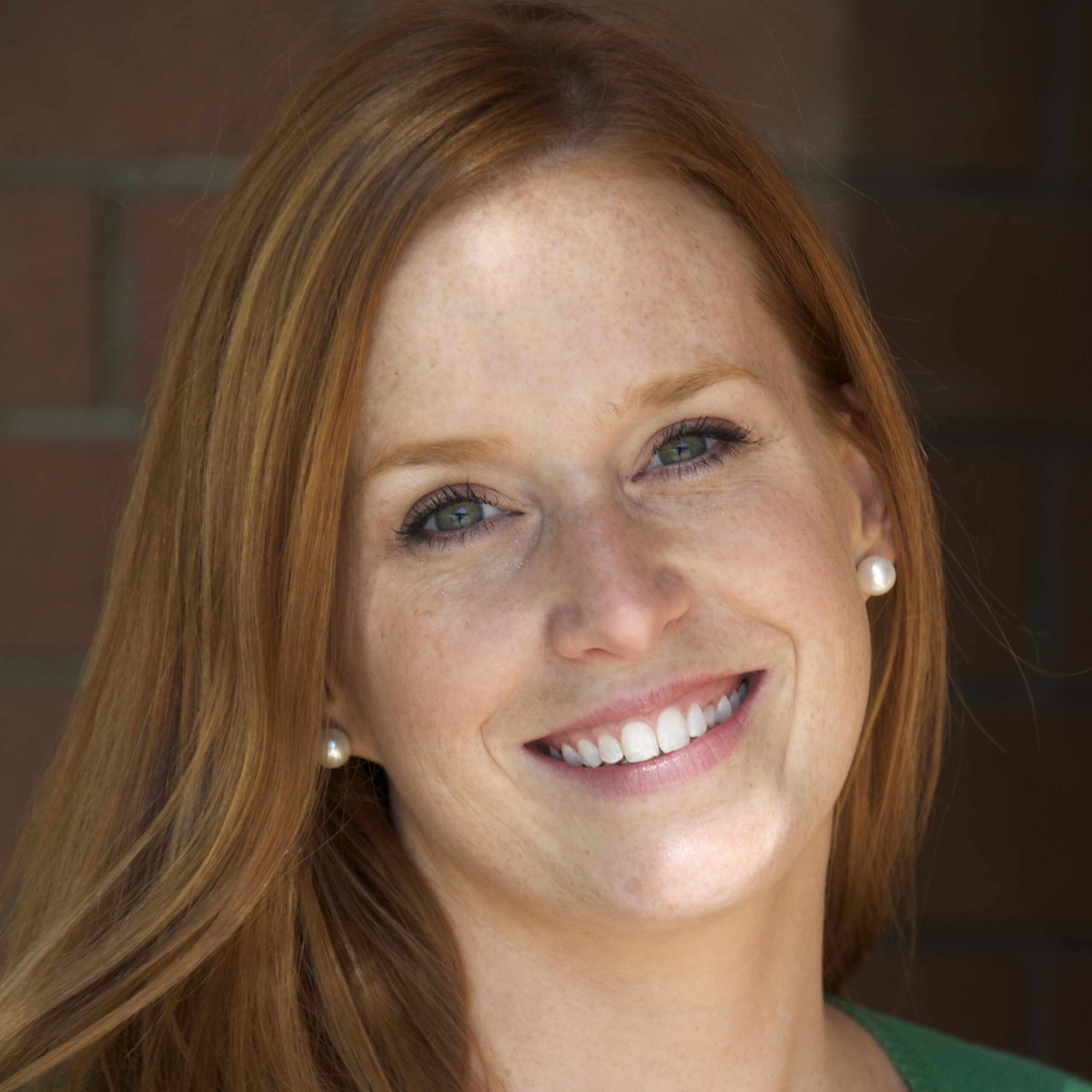 About the Author: Bridget Webb is a Recruitment and Marketing enthusiast, leader, and speaker. Her specialties include Demand Generation (customers & talent), People Analytics, Employer Branding, HR Technology and homeroom mom duties.
She graduated with a degree in Design and Business Management from the University of Montevallo and currently resides in South Carolina.
Follow Bridget on Twitter @Webb_Bridget or connect with her on LinkedIn.
---
---
Recruit Smarter
Weekly news and industry insights delivered straight to your inbox.