From Runners-Up to Boomerangs: Don't Wait to Build Your Talent Pipeline
Imagine that two highly qualified candidates are vying for the same position at your company. Both candidates meet your requirements, possess all your "must-haves," and mesh well with your company's culture, but only one candidate can win the race.
Let's say that you ultimately decide to hire the candidate who has one extra year of experience – a slight edge over their counterpart. What about the other stellar candidate? It's a safe bet that they'll soon find a job elsewhere and never cross your mind again.
Now, had it not been for the eventual "winner," would the runner-up have been a great addition to your company? If the answer is "yes," then that silver medalist belongs in your talent pipeline.
Proactive employers and recruiters don't reject qualified candidates, nor do they burn bridges. They engage, nurture, and stay connected with top talent – pipelining them – in order to more quickly fill future roles.
Pipeline to Prep for the Future
Prior to the COVID-19 pandemic, recruiters frequently turned to pipelining to help hire qualified candidates, fast. This made sense, given the competitive labor market, widening skills gap, and increasing talent shortage. But now that the U.S. job market is vastly different, is pipelining still a viable recruiting tactic? Absolutely. 
As 20.5 million (and counting) Americans look for work, employers will soon face a flood of job applications. Just as we saw during the Great Recession, job seekers are starting to batch blast their resumes and "mass apply" to jobs. While that's not to say this won't yield quality applicants, it will put recruiting professionals in a compromised position, especially for those with businesses that are just opening back up and have immediate hiring needs.
Here's where pipelining comes into the picture. Even if you've paused all hiring, you can still focus on growing your talent network. That way, you won't have to start from scratch or spend extra time and resources digging through a sea of applications to find your ideal candidate. 
Moreover, pipelining requires little to no cost – an advantage in times of economic uncertainty – and often, great talent is right under your nose.
As you think about how you can build your talent network, consider these six sources of qualified candidates to add to your pipeline:
1. Runners-up
Going back to our above scenario, candidates who barely missed out to your eventual hire belong in your talent pipeline. Keep runners-up and silver medalists warm (don't "reject" them), especially if you have a specific position in mind for their skills.
2. Past Applicants
Candidates don't have to be silver or even bronze medalists to join your pipeline. Go back through old applications and identify those you'd consider hiring, even if it's for a different position than the one for which they originally applied.
3. Boomerangs
Former employees, or "boomerangs," are excellent additions to your pipeline. If you have previous staff members who left on good terms, they may very well be great "new" hires. Think about any former employees you've kept in touch with over the years and consider reaching out. How are they doing? Do they like their current job? Were they recently laid off? Start the conversation and see where it goes. 
4. Current Employees
Yes, you can pipeline current employees! Consider where you might be able to promote from within or cross-train staff to take on different roles. By hiring from within, you'll also save costs and eliminate some of the tedious onboarding and new hire paperwork.
5. Referrals
Don't wait until you have an immediate hiring need to ask your current staff for referrals. Lean on your existing employees to recommend potential hires from their networks. (Whether you offer a referral bonus is up to you.)
6. Laid-off or Furloughed Staff
Today's environment has forced many employers to let go of some highly talented people. Don't assume that these former employees won't be ready to jump on board if the opportunity arises. Now that businesses are beginning to open back up, it's a good time to reach out to previous employees and let them know of your business plans, especially if you'll have an immediate hiring need. Stay in contact with those staff members in case you are able to bring them back in the near or distant future (but avoid making false promises – be honest and realistic about hiring timeline when pipelining.)
Summary
Talent pipelining shouldn't be reserved for times of economic prosperity or when hiring is ultra-competitive. Instead, it should be a tactic used year-round to optimize your sourcing and reduce the time to hire.
Keep your eyes and ears open for potential employees and know your next steps – devise a plan for bringing leads into your talent pool and nurturing them until an opportunity opens. This could be as simple as creating a shortlist of candidates and adding them to your email newsletter distribution list or inviting former applicants to keep up with your company's social media pages. 
No matter what's next for the job market, engaging with top talent and bringing them into your talent network today will best prepare you to hire tomorrow.
---
Authors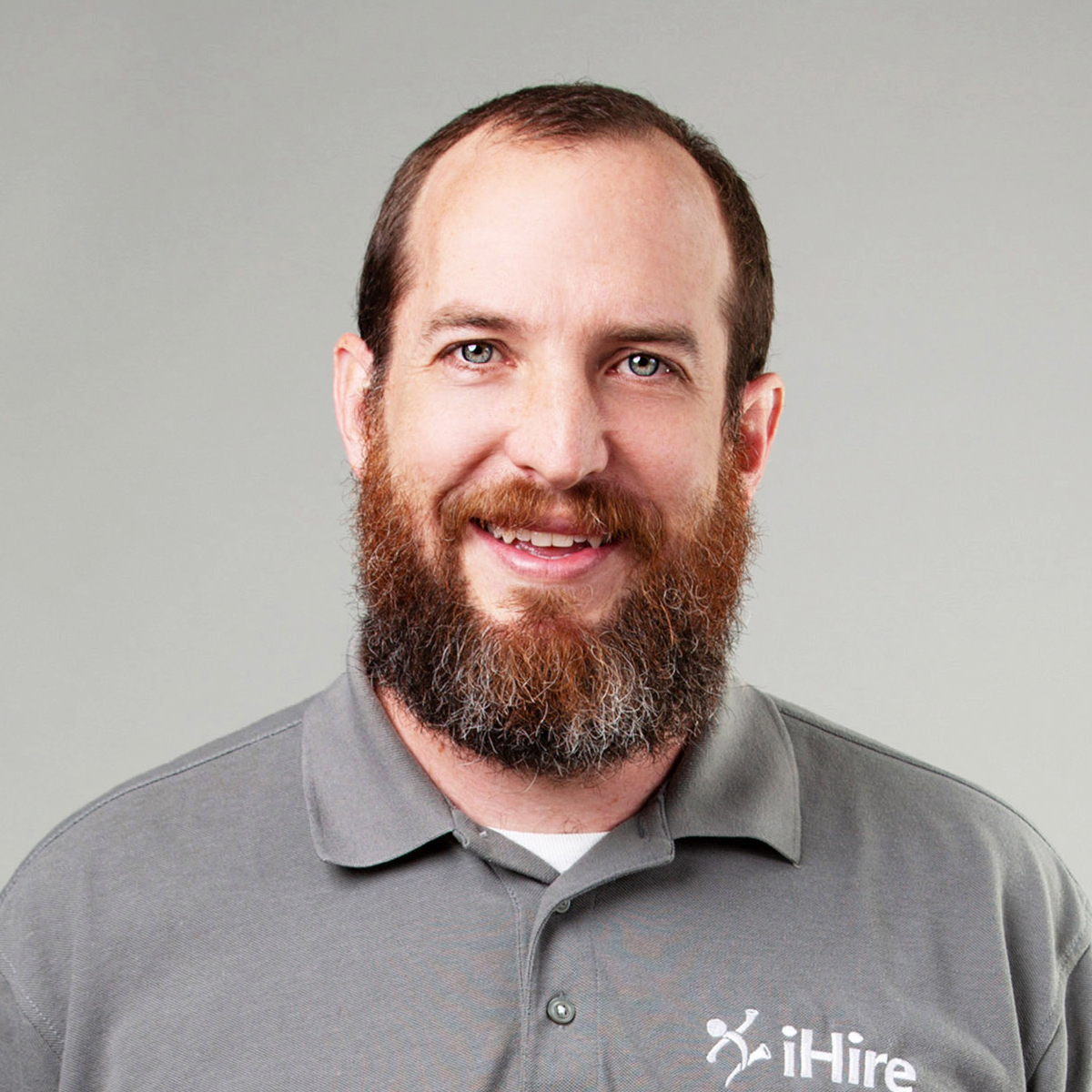 Jason Hayes is VP of Employer Sales and Customer Success at iHire, a career-oriented platform that connects candidates and employers across 56 industry-focused communities. Since 2006, he has progressed through numerous positions at iHire and kept his finger on the pulse of market changes and trends affecting job seekers as well as hiring professionals. Hayes is instrumental in building and sustaining iHire's own workplace culture of excellence, innovation, and growth, and serves as a trusted resource for his team as well as iHire's clients for finding the right talent in this competitive market.
Recruit Smarter
Weekly news and industry insights delivered straight to your inbox.