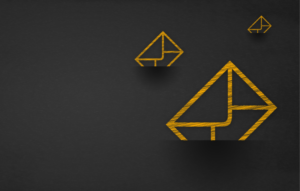 Email marketing is one of the best ways to reach clients, but with so many different platforms available, it can be difficult to find one that meets your needs and budget. For that reason, we've compiled the following list.
MailChimp
The MailChimp email marketing platform was first launched in 2001. With the primary goal being to help businesses create email campaigns, build lists, and track data, it continues to be a popular option. Its user-friendly tools allow you to create newsletters and signup forms geared towards your target audience, or simply choose from the 100+ templates provided.
Any e-commerce business recognizes in order to be successful, it's crucial to have a sales funnel. MailChimp offers both free and paid plans with the free plan allowing you to have up to 2,000 subscribers and send 12,000 emails every month.
Unlike other email services, there is no time limit on MailChimp's free plan. As long as you don't exceed 2,000 subscribers, there is no charge. Plus, this plan provides you with auto-responder tools, A/B testing, and analytic reports.
In regards to the paid plans, extra features include custom branding, additional testing options, and reports, unlimited monthly emails, branding, and support.
Gem
Gem is ideal for tracking candidate outreach from beginning to end. It gives you the ability to assess those funnel results at every touchpoint, empowering you to adjust in a way that strengthens your relationship with team members.
Conversely, you can create campaigns that focus on a broader audience base such as demographics, engage individuals based on specific talents, or anything in between. The Gem platform provides a way to centralize all your efforts in one place with its ability to integrate with various email and social media platforms.
Additionally, it offers a space where you can easily collaborate with your team, track their progress, and quickly compile all candidate information in lieu of updating a spreadsheet.
EngageBay
If you're in search of a turn-key solution that addresses marketing, customer support, sales, and CRM software, check out EngageBay. The free version includes features like email marketing and sequences, landing pages, autoresponders, CRM, and support desk.
Paid versions offer advanced features which include push notifications, goal setting/tracking, phone support and array of testing options.
Overall, EngageBay's all-in-one approach can help you find new leads, grab their attention, and keep them from finding your competition.
SendPulse
The SendPulse platform offers an easy-to-use drag and drop editor that makes it ideal for anyone, regardless of technical knowledge. In addition to the free plan, which allows unlimited monthly emails and up to 2,500 subscribers, other plan prices are calculated based on additional subscribers.
SendPulse allows you to market to your subscribers via SMS, emails, as well as through chatbots that easily integrate with social media platforms. Additionally, it's unnecessary to integrate SendPulse with other email services as campaigns can be created directly from the dashboard using one of the multiple templates provided.
Another popular feature of SendPulse is the ease of which it integrates with various third-party platforms including Zapier, WordPress, GoToWebinar, CreateForm, Salesforce, Shopify, and more.
Further, if you want more tracking diversity, SendPulse has the ability to track metrics such as email open rate, click-through rate, device stats, and A/B testing. Also, because it works seamlessly across PCs, tablets, as well as Android and Apple devices, with just a few clicks you can send push notifications, text messages, or emails.
Drift
The Drift marketing platform makes it possible to connect with new leads quickly and coherently via website chat. What better way to engage potential clients than providing quick responses and making it possible for them to book meetings on the spot 24-hours a day.
While Drift is used by many major companies to boost revenue, it's also beneficial in the recruiting industry. The advanced conversational AI technology is ideal for screening applicants as well as providing valuable information regarding available positions on a career page.
After all, isn't growing your business all about building customer relationships?
There are 4 different plans available, ranging from a free option that enables you to schedule up to 150 sales touchpoints monthly, to the Enterprise version that includes multi-lingual chatbots and allows you to incorporate multiple brands.
Additionally, the data compiled will give you a better perspective into pertinent details such as website performance, where your most qualified leads come from, and what strategies are the most influential. With the Drift Analytic and Insight reports, you can also test different conversation styles to see what works best for your target audience.
Trinsly
Besides the fact that creating email campaigns can be quite time-consuming, there's also the issue of switching between two or more platforms when reaching out to contacts. Not only does Trinsly eliminate the need to create your campaigns in your email application, you can communicate directly through the specific social media site in which a candidate's profile exists.
This includes the major platforms such as Facebook, LinkedIn, and Github. Also, if you need help creating a campaign, simply access the Trinsly website and choose from the many templates available. That's not all – from there, you can select between 1 and 3 stages of funneling, set up scheduled emails, and track conversion rates.
Trinsly offers a free 10-day trial on all pricing tiers and gives the option of charging monthly or annually.  
Interseller.io
Interseller.io enables you to reach out to candidates without jumping through multiple hoops. Once you install their Chrome extension and connect it to your email, Interseller will compile candidate emails and send out your customized email straight to their inbox.
There's no need to worry about candidates being contacted twice because Interseller tracks all correspondence for you. Also, the email sequences for those contacts ceases, once the message is opened.
The user-friendly interface allows you to easily schedule email sequences and track candidate responses. With the mail merge feature, you can customize emails for each and every contact as well as include titles, branding, and more.
The reports provided will offer helpful information for tweaking your marketing strategies. For example, you'll have access to the A/B testing feature in conjunction with the Team Reporting aspect, which gives you an overview of the optimum time of day in which messages were read, as well as how many contacts were made.  
---
Authors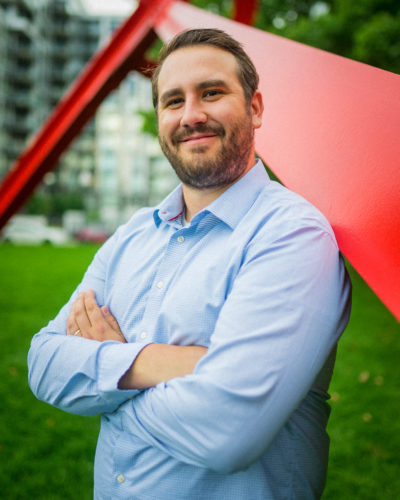 Jonathan Kidder, AKA the "WizardSourcer," is a top-ranked technical talent sourcing recruiter, staffing expert, and corporate trainer who assists organizations of all sizes in identifying and attracting top talent. A wizard at harnessing the power of social networking, Boolean strings, search aggregators, deep web searching, scrapers, and other advanced technology tricks and tools. In 2015, he founded a recruiting blog called WizardSourcer.com, which has become one of the leading knowledge resources for recruiters online. He is the author of the book Top Talent Sourcing Tools for Recruiters which is available on Amazon.
Recruit Smarter
Weekly news and industry insights delivered straight to your inbox.