Finding the right talent to grow your business is an investment that ought to be measured thoroughly before moving forward. Hiring the wrong individuals can impact a business's bottom line more than expected. In fact, an unfit hire can waste up to five times their annual salary before being dismissed. A business's budget is not the only element strained by a poor hire. The consequences can include a frustrated workforce and a decrease in your company's product quality as a result. It's essential to your business's bottom line to hire right the first time around.
Plum's assessment applies industrial and organizational psychology in its data modeling to predict how a unique individual may fit into a particular company's culture. The solution identifies what management styles a participant may strive or struggle under. There are no wrong answers. The assessment is structured in three simple parts. A job analysis identifies what behavioral factors are required of an employee to succeed in a particular role. Plum's online assessment then measures an individual's personality, social intelligence, and problem-solving habits through a series of conditional questions. Plum will next compare the employee's self-assessment with the job requirements outlined in the initial stages. In this format, Plum offers a bias-free tool to help your company efficiently gauge a candidate's qualifications.
There's A Lot on the Line in Today's Job Market
Despite recent layoffs, Harvard Business Review has identified the labor market as a worker's market. The truth is that layoffs in 2023 have been historically low, meaning that hiring managers will be recruiting from a smaller talent pool than in years past. It's more important than ever to invest in tools that will optimize the hiring process and leave your team assured that they are selecting the right person for the job.
Now is the optimal time to look at your business's existing talent pool and try to hire from within. Plum's assessment can also be utilized to identify if current employees may be the right fit for both long-term and short-term projects or assignments. Businesses can use Plum's assessment to acquire a full picture of what their employees bring to the table and identify any talents that may have gone underutilized. Employees can also gain insight into how to best make use of their skillset with Plum's Talent Guide, which can be used to chart a career path each would find success in.
Considering promotions can help your business save time and resources that would otherwise be spent searching and advertising an open position in an overcrowded job market. Companies that operate either in-person or utilize a hybrid work schedule may also face fees associated with relocating an employee. The time current employees must take to train talent new to your operation would also work against your overall bottom line.

Use Data to Choose your Business's Leaders Thoughtfully
With 42% of employees citing a lack of upward mobility at work contributing to their exit, hiring from within can be a great advantage to a business's bottom line. Offering promotional opportunities can boost morale and improve productivity. When talent believes that their employers want to invest in their growth, they are less likely to explore the job market.
As much as 80% of turnover is due to poor management choices, which can affect a business's ability to retain talent. Choosing the right leaders to implement proper oversight measures can determine your company's ability to succeed. Plum's employee assessment can identify employees that possess leadership qualities that will help their team thrive. The right manager will boost their team's morale, reduce burnout and maximize their team's productivity by understanding their strengths and weaknesses. When team leaders possess the ability to motivate their teams, less turnover is likely, which means less time and money is spent replacing talent.
Plum's Talent Resilience Platform includes assessments for leadership potential selection. Plum's Talent Resilience Platform for multiple scenarios, such as hiring, professional development planning, leadership potential selection, career pathing, and strategic workforce planning. It can measure an employee's ability to adapt to changes in the workplace, communicate ideas effectively, resolve conflicts, make high-quality decisions, understand unique perspectives, and execute goals effectively.
In a changing landscape, it is essential for businesses to adapt and modernize. In a job market that is becoming increasingly difficult for recruiters to navigate, Plum offers a solution that encourages businesses to invest in their existing talent as well as save valuable resources in the process of onboarding new team members. With these tools, both employers and employees can identify their strengths and find roles suitable to their growing skillsets.
This post is sponsored by Plum that initially appeared on Plum.io
---
Authors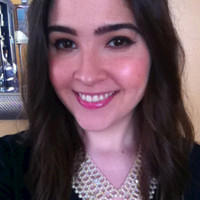 Amanda Nunez is a Senior Content Marketing Manager at Plum. Amanda brings five years of experience in content creation for the recruitment marketing and HR technology industries. A graduate of Rutgers University in Journalism & Media Studies and Psychology, Amanda combines her passion for storytelling with a deep understanding of human behavior to help craft engaging and impactful content. She has played a vital role in supporting two acquisitions and has been instrumental in driving the growth of technology in the HR space. With her strategic insights, creative mindset, and dedication to delivering results, she continues to help brands bring their stories to life.
Recruit Smarter
Weekly news and industry insights delivered straight to your inbox.