Don't Forget About Career Changers in Post-COVID Recruiting
As we start to speculate on what recruiting will look like post-COVID, a largely unfamiliar job seeker persona is emerging: career changers. 
I'm not talking about "job hoppers" or those simply looking for a better position with a higher salary. I'm referring to job seekers who are pursuing an entirely new career path requiring a new set of skills – often in a brand-new industry.
By now, we've all seen COVID-19's impact on employment. From layoffs to business closures. Now that the job market appears to be on the upswing, recruiters should prepare for the millions of unemployed professionals returning to the workforce. While some people may be lucky enough to get their old jobs back, others will seek a complete career change. 
But it's not just unemployment propelling job seekers to change career paths. Candidates in industries hit the hardest by COVID restrictions (such as hospitality, food service, culinary, and travel) don't want to return to a sector with a hazy future. Searching for work in a dwindling or highly disrupted industry is anything but appealing. 
On the other hand, people who've been working tirelessly through COVID in essential industries (like healthcare or retail) are stressed, burnt out, and in need of something new. They, too, are eyeing career changes. Additional reasons for changing careers include an inability to adapt to remote work or fear of going back to an "in-person" setting. It's also likely that today's climate has made many people truly think about life goals and priorities. 
Recruiting Career Changers
According to a survey conducted by iHire in September, 61.8% of job seekers said they are "very likely" or "somewhat likely" to make a major career change in the coming year. That means recruiters will start to see job applicants who are unqualified (on paper, at least) making their way into their funnels. In a time when 77.1% of organizations struggle to attract qualified, relevant candidates, I can see how the thought of an even more diluted talent pool is frustrating. However, I encourage you to embrace career changers in this new age of recruiting.
Here's the why – and the how.
First, making a career change is not easy. It's risky, it's scary, and it's rarely a smooth process. Candidates who clearly have put in the time and effort to market themselves to find jobs in a new industry, by highlighting relevant skills and experience in their resumes. Plus investing in professional and personal development. They are demonstrating a strong work ethic. Those are qualities that you cannot teach!
Second, career changers haven't learned the "wrong way" to do a job. Have you ever had an employee with years of experience who could not grasp your processes and insisted on doing things differently? If so, you know that it's sometimes harder to change a seasoned pro's behavior than it is to train someone new and eager to learn.
Third, career changers have transferable skills. While someone may not possess a specific certification or a certain number of years in a field, they have likely acquired valuable skills that apply to just about any role or industry. These skills could include communication (written and verbal), management, organization, attention to detail, leadership, among many more. As with work ethic, these skills are not easily taught. 
Conversely, hard skills and on-the-job proficiencies (such as using a specific type of software, operating machinery, writing a proposal, or managing a database) can be taught. So, even if a candidate does not have the exact skill set, they could be trained in certain areas.
Re-examining Your "Must-Haves"
Now, let's talk about how you can bring career changers into your talent pool. For trainable positions, consider loosening your requirements listed in your job ads. Evaluate "must-haves" for a role, versus "nice-to-haves."  Identify what is absolutely necessary for someone to hold that job and what would serve as icing on the cake? Listing too many must-haves deters great talent from applying. Talent you could train to succeed in that role. 
To gain an idea of what types of skills, characteristics, and experiences are must-haves or nice-to-haves, assess your current staff's previous work experience. Do their backgrounds align with their present roles? Which transferrable skills did they carry over from past jobs? What are some common traits that have made your team thrive?
Lastly, if you do encounter a career changer during your sourcing efforts, but ultimately offer the job to someone more qualified, add them to your talent pipeline and keep in touch. You may end up with an open position that is more geared toward that candidate's transferable skills and relevant experience. By pipelining them, you'll be able to fill the future role quickly. 
In closing, I'm not saying that you need to hire an unlicensed physician, for example. Or go out of your way to recruit a career changer over the candidate that checks all the boxes. Rather, I encourage you to be aware that career changers make great hires. If you're willing to consider their transferable skills, loosen your "must-haves," and train them to fill in the gaps. 
---
Authors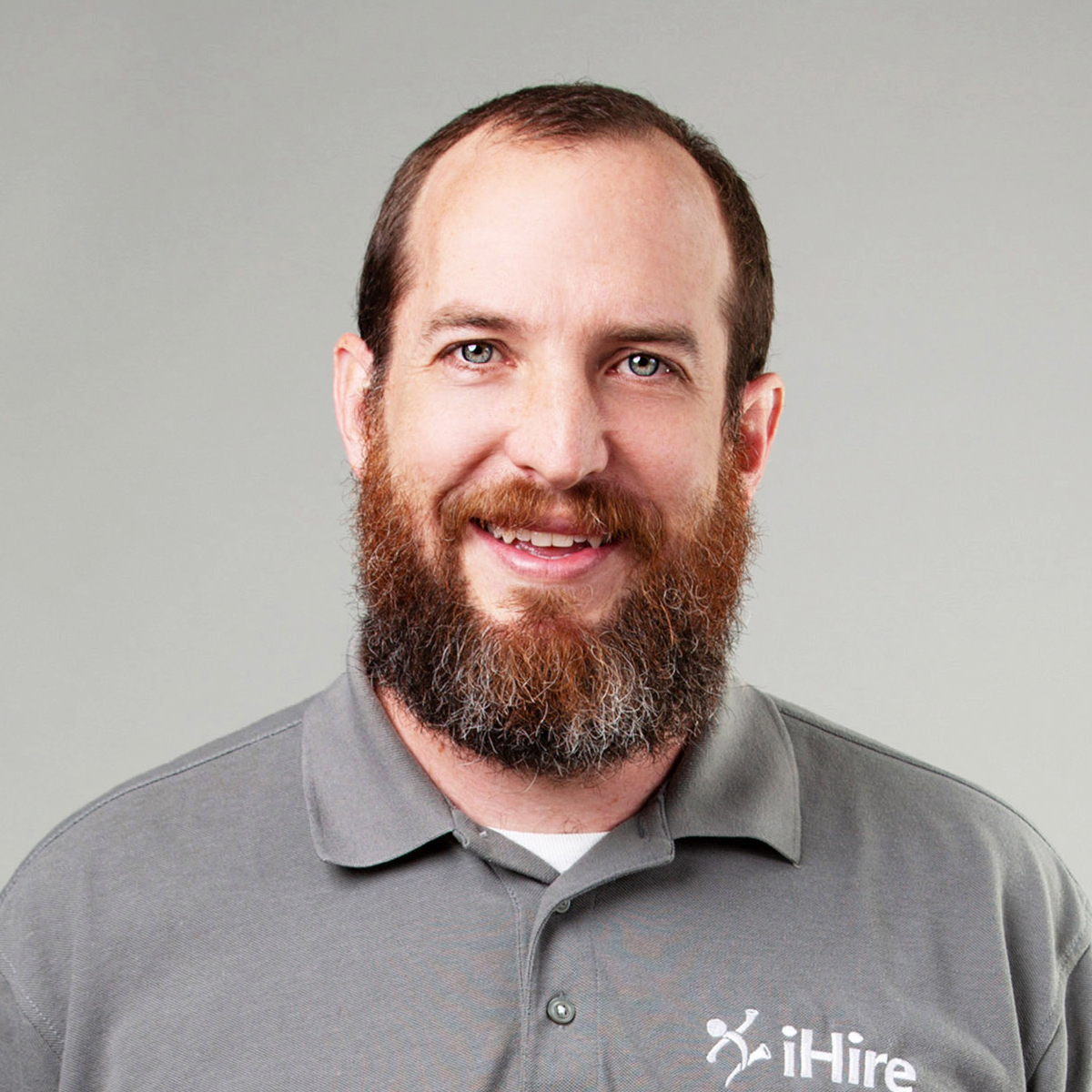 Jason Hayes is VP of Employer Sales and Customer Success at iHire, a career-oriented platform that connects candidates and employers across 56 industry-focused communities. Since 2006, he has progressed through numerous positions at iHire and kept his finger on the pulse of market changes and trends affecting job seekers as well as hiring professionals. Hayes is instrumental in building and sustaining iHire's own workplace culture of excellence, innovation, and growth, and serves as a trusted resource for his team as well as iHire's clients for finding the right talent in this competitive market.
Recruit Smarter
Weekly news and industry insights delivered straight to your inbox.