Inclusion in the workplace, at its core, is about hiring and promoting without consideration of a candidate or worker's gender and / or ethnic group.
Entrepreneur and Forbes Magazine contributor Anna Johannson described diversity and inclusion (D&I) programs as "designed to include more people from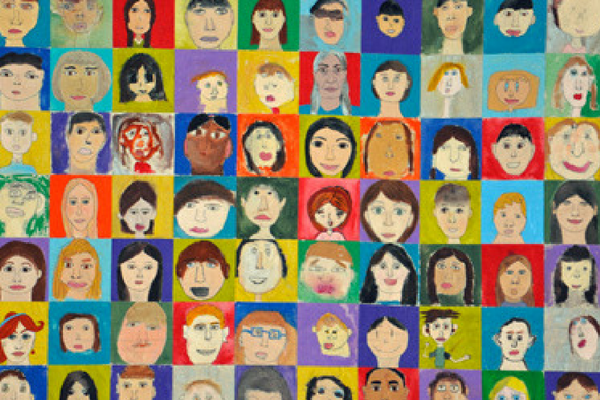 minority groups and non-majority cultures in active discussions and decision making, allowing more perspectives for consideration within an organization, and more influence from previously overlooked groups."
Inclusion must expand beyond its core, however, for a firm to take full advantage of workforce productivity and creativity.
StubHub North America business operations leader Bari A. Williams explained, in her Fortune Magazine article Eight Ways to Measure Diversity that have Nothing to do with Hiring.
"Diversity gets people into the room, but inclusion keeps them there," Williams wrote. "True diversity is about more than just numbers; it must come with a heavy dose of inclusion. That means a company must be intentional about creating and fostering a culture where everyone has a seat at the table, not just entry to the room to watch as a bystander."
Amir Ashkenazi, Founder & CEO of talent marketplace Uncommon, agrees that employers cannot just look at a firm's staff and decide that its variety of skin color equates to successful diversity and inclusion.
"You have to look at education, geography, family and so forth," he told attendees on Teamable's Unwrapping the Core of Inclusion Webinar. "If we have a team of four and one is black, one is white, one is Hispanic, and one is Asian, but everyone went to Harvard, everyone loves basketball, and everyone has children, then the conversation this group has probably won't be innovative."
Knowing your firm is inclusive requires careful measurement, of course. But just how do you measure? What's the formula?
Measuring Inclusion
The traditional D&I measurement is a simple workforce head count; that is, a close-to-equal percentage of each ethnic group or race among employees, and staff evenly divided by gender. Many human resource experts stress that this doesn't go far enough.
Nzinga Shaw, Chief Diversity and Inclusion Officer for the Atlanta Hawks, is the NBA's (National Basketball Association) first diversity leader. Having held similar positions at the NFL (National Football League), Essence Magazine, and elsewhere, her inclusion experience is vast.
Shaw decried the headcount measurement process to the Teamable audience.
"[You have to look at] are they staying, are they getting into senior level positions," she said. "When you have people impacting the bottom line and making and driving business decisions you know you've reached inclusion."
Johansson concurred.
"There's no set of numerical data that can accurately tell you how influential a given minority group is within an organization, or how seriously their ideas are considered in a meeting," she wrote in How Can You Measure Diversity and Inclusion Results? Millennials Have An Idea. "Even if you have a handful of board members representing minority groups, it means nothing if they aren't taken as seriously by the rest of the team."
The suggestions of the millennials she surveyed:
Measure each person's title and level within a company, to show how much relative power they have.
Measure how often they attend pivotal meetings, or how much they're involved in key decision-making processes, such as documenting the makeup of your core hiring team.
The New York City-based Center for Talent Innovation measures firms' inclusion by way of internal company surveys, focus groups, and one-on-one interviews with staff. The non-profit, which conducts ground-breaking research to leverage talent across gender, generation, geography and culture, evaluates inclusion according to four criteria:
Authenticity – Workers being true to what they are, without work reprisal. The Center found this an especially thorny problem in the tech industry. Its Accelerating Female Talent in Science, Engineering and Technology study determined that, for women in these industries, acting "like a man" provided a leadership advantage. For its Cracking the Code: Executive Presence and Multicultural Professionals study, 37 percent of surveyed African-Americans and Hispanics and 45 percent of Asians reported that conforming to their company's style and demeanor standard required that they "compromise their authenticity."
Inclusive leadership –In her Harvard Business Review article Diversity Doesn't Stick Without Inclusion, the Center's co-president Laura Sherbin shared the six behaviors of inclusive leadership:
Ensuring that workers speak up and are heard
Making it safe for any staff member to propose new ideas
Empowering staff to make decisions
Taking advice and implementing feedback
Giving actionable feedback
Sharing credit for team success
Networking and visibility – Members of minority or disadvantaged groups participating on teams and in work projects that give them prominence in the firm. To make this happen, Sherbin recommended sponsorship, defined as a senior-level firm leader to elevate the worker's visibility within the firm, and advocate for the protégé's team assignments and promotions.
Clear career pathing – The firm clarifies to all workers the processes for advancement.
Bari A. Williams studies the following StubHub criteria: If two people with the same experience and education are hired as peers, are their titles and pay equal? Do minorities have to "count more wins" than everyone else to get promoted? How integrated and influential are employee resource/affinity groups (ERGs) in the company?
Experts agree that a company's diversity and inclusion efforts must be top-down to succeed.
Ashkenazi stressed that the best executive buy-in eliminates the attitude that diversity is charity.
"It's not just the right thing to do, but the right thing to do for your business," he said. "If all your staff is the same race and color, all your customers aren't well represented. The best way to talk about it is coming from the impact inclusion makes on the business."
"Diversity without inclusion is a story of missed opportunities, of employees so used to being overlooked that they no longer share ideas and insights," Sherbin warned. "But diversity with inclusion provides a potent mix of talent retention and engagement."
Evidence abounds that diversity and inclusion are indeed good for business.
In its 2018 Delivering Through Diversity study, McKinsey researchers determined that the most diverse and inclusive of the 365 participating companies outperformed their less diverse competitors by 35 percent. Business management software provider Cloverpop, in its 2017 study of 200 companies and their project management teams found business decisions improved by 73 percent with gender diversity, and a whopping 87 percent when diversity included age and geography. Inclusive teams cut their decision-making time in half as well.
University of Illinois sociology professor Cedric Herring extensively researched the D&I influence on business profits. His conclusion: "For every percentage increase in the rate of racial or gender diversity up to the rate represented in the relevant population, there was an increase in sales revenues of approximately 9 and 3 percent, respectively."
While at its core, inclusion is about gender and racial parity, for the embracing organization it's clearly about improving the bottom line as well.
---
Authors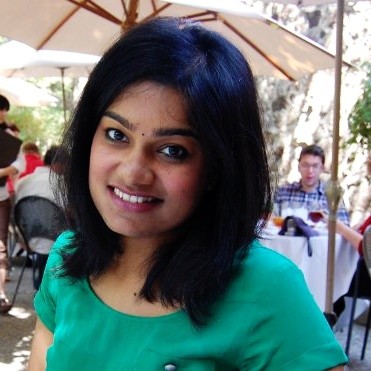 Deepti Yenireddy is the Founder and CEO of My Ally, the makers of Alex, an AI recruiting assistant. Prior to starting My Ally, Yenireddy was an investor at USGT Investors and Oppenheimer Funds. Yenireddy, who began her career as a Petrophysicist and Field Engineer at Shell and Schlumberger, studied Electrical Engineering at the Indian Institute of Technology, Madras and resides in San Jose.
Recruit Smarter
Weekly news and industry insights delivered straight to your inbox.