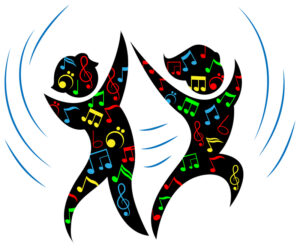 Here's something I always try to keep in mind as an HR professional: Hiring is a shared company responsibility — aka, a delicate dance —  and it works best when the Line Manager and HR have a co-equal balance in staffing the organization.
During my initial meetings with an internal Line Manager with an open requisition, we talk about a number of important things, including:
The job description;
Shared responsibilities (HR vs. the Line Manager);
The position;
Skills required to execute the essential functions of the position;
A profile of the ideal candidate;
Diversity issues;
Innovative sourcing strategies (both internal and external); and,
Possible behavioral interview questions.
A delicate dance: HR's approach vs. the Line Manager approach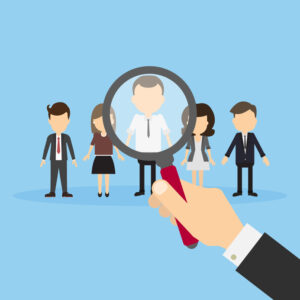 This meeting agenda leads to another discussion about the delicate dance that comes down to this:
What does the Line Manager want from HR in the hiring process? Or to put it differently, what can a job candidate expect from an HR interview vs. a Line Manager interview?
Typically, Line Managers want their recruiters to creatively source and deliver exceptional candidates (within budgetary requirements, of course) and "suss out" the best candidates.
This is what HR needs to figure out:
The candidate's motivation (i.e., why is the candidate interested in this position;
Why they want to make a move, why our company, and what are they looking for?;
Determine the candidate's "Fit" factor (as in cultural "Fit");
The candidate's salary expectations;
The candidate's environmental requirements (i.e., what type of company environment do they work best in);
Their leadership potential;
Their capacity to work in a team;
Any upside potential they may have;
Etc, etc, etc.
Obviously, HR also needs to:
Create a short list of candidates;
Coordinate the candidates' schedules, arrange travel (handle expenses reimbursements), and schedule the job interviews either on site or via Hirevu, or Skype or another video platform;
Decline unsuitable candidates;
Handle reference and background checks;
Draft the offer letters;
Help sell and "close" the candidate, and obviously be the primary point of communication and contact for the candidate; and,
"Onboard" the new hire.
What the Line Manager needs to focus on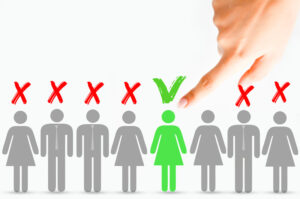 Overall, HR should be primarily responsible (although shared with the Line Manager) is for the social media strategy, the interview/candidate experience, and the company's employment brand execution.
But Line Managers carry a heavy responsibility, too. They need to:
Select the resume/candidates to be interviewed;
Evaluate the candidate's technical skills and knowledge;
Assess the candidate's strengths and weaknesses;
Determine if the candidate is an ideal "Fit" for their department and team;
"Sell" the department and company to the candidate as an ideal place to work; and,
Lay out a coherent career path and training/development program.
The Line Manager should also work with HR and the compensation professionals on the salary offer, as well as assume a major role in the new hire's "onboarding" experience.
In other words, Line Managers are the ultimate Hiring Managers and are critical in the hiring process — and don't forget, they are HR's No. 1 client group!
Yes, you need to always keep in mind that hiring is a shared company responsibility. It's a delicate dance, and it all works best when the Line Manager and HR have a co-equal balance in staffing the organization.
And you know what? I have been incredibly lucky in my staffing career to work for companies where this was the case.
---
Authors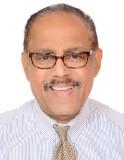 John "Johnny" Torrance-Nesbitt is an award-winning Global Employer Branding & Global Talent Acquisition executive with 15 plus years in building/leading global and regional talent acquisition and employer branding functions at several global Fortune 500 companies. He is global working in Global Employer Branding and was an Employer Branding Director at Randstad and has been Director of Employment Branding & University Relations at Monsanto in St. Louis for over five-plus years where he won four consecutive "Rapid Recognition Awards" for superior achievements. Prior to that, he was at Lockheed (corporate hdqts) in Maryland as head office Corporate Staffing Supervisor & Senior Recruiter, and he built the global recruiting forUnext.com, an innovative Chicago start-up. Johnny was also nominated in 2018 by his former organizational behavior professor, Dave Ulrich, for the prestigious "Employer Brand Leader of the Year 2018 (Global Leader Category.)" and by others in 2019. He is also a volunteer appointed a judge for Employer Brand Management Awards and the Web Marketing Association and a writer. Mr. Nesbitt holds a Bachelors in Anthropology from Amherst with Dean's List honors. While he lived in England, he engaged with the US Embassy there and has a citation from the U.S. Embassy in London for his assistance on "equal access for Americans to UK opportunities." He obtained his MBA in Finance in 1988 (and a Fellowship Winner) and then worked 3 years in Corporate Finance for First Chicago Capital Markets, Inc. You can follow him on Twitter @JohnnyTorrNesbi, or connect with him on LinkedIn.
Recruit Smarter
Weekly news and industry insights delivered straight to your inbox.