By now, if you're in recruiting or sourcing at least, you're probably already aware of Connectifier. For those of you who haven't caught onto this hot recruiting tool by now, Connectifier's multi-faceted feature set simultaneously solves two major recruiting technology challenges many talent pros face today.
First, it acts as a social aggregator which can deliver data such as direct contact information on individual candidates from across the internet by tracing their digital footprints.
Connectifier also offers a powerful sourcing tool which allows recruiters to use a single, centralized and simple search feature to return deep web results on candidates from across multiple social networks and talent communities.
Pay To Play: Putting A Premium on A Formerly Free Tool
Most recruiters who have installed Connectifier instantly saw the value in this tool, but just as quickly as they got hooked on their product, the company suddenly shifted directions and stopped offering a free version, instead demanding that even those users who had already populated their databases and dashboards on the formerly free tool had to start anteing up after their trial time with the tool had expired.
This was always the game plan, it seems – it's just that the trial period was so much longer than most products using this model, most sourcers weren't aware of the fact that the firewall would eventually go up. As long as their enterprise free trial period is, in an effort to help the little guy, the company makes it even longer for those one person mom and pop shops, allowing them to potentially even the playing field with more powerful competitors. But even they must eventually pony up and pay if they want to play with Connectifier past the trial run expiration date.
Early on in the product's development, there was some discussion among the sourcing and recruiting technology communities that Connectifier was in fact populating its database by harvesting the data from users' address books and LinkedIn accounts without their explicit permission (although in fairness, it's in the terms of service users have to agree on to download the tool in the first place).
When I caught wind of this, I decided to put the rumor mill to the test, and looked up someone on LinkedIn who I knew for a fact was not in my address book, and for whom I had no additional information other than his public LinkedIn account.
When I used the Connectifier sidebar, however, it showed that there were no other results for that person in terms of contact info; I even had a friend of mine look them up to see if they had similar results, and they were also not able to see any other information than that same public profile.
I tried this with several of my colleagues recently, and for the most part there was no profile information, or the information returned to them was based off their own address books and personal networks but was not being shared externally, so I can say that if this was ever the case, Connectifier has put an end to this practice.
This is important, because they've evolved significantly from just another point solution into a full suite of sourcing and recruiting tools, and today, the company has announced even more changes are on the horizon for Connectifier.
In the Money: From Sourcing Tool To Software Startup.
Starting today, end users will notice even more changes to Connectifier. The newest product update from the company rolls out today, bringing with it a much more user friendly, clean and intuitive UX/UI on both the "Connectifier Sidebar," which in this update is now called "Auto Search," as well as in the actual search tool itself, which can be easily accessed directly from the Connectifier sidebar.
Additionally, Connectifier has gone to great lengths to retain some of the best and the brightest minds in the fields of search, AI, predictive analytics and data science, quietly picking up a pretty stocked bench of talent whose impact is immediately evident in the new update – there's a huge increase in the amount and accuracy of data available through the Connectifier tool.
Some other features that Connectifier has indicated will be on their future roadmap include a new search layer which utilizes AI and machine learning to increase the quality, accuracy and speed of every recruiter's search, and personalizing those results to the preferences of each individual end user.
Connectifier also plans to offer direct integrations directly with any CRM or ATS system through an API that allows for real time updating of candidate records, the ability to search internal databases along with external platforms, and many more enterprise-grade features that suggest this simple sourcing tool is about to emerge as a major player in the recruiting technology market.
Connectifier also announced today that it had completed its Series A round of VC funding, adding to the $4 million in Series A it announced back in September 2014, adding to the 1.2 million in seed the company started with in August 2012. The VC infusion announced by the company sends a strong signal – and obvious reminder – that where the money goes, so goes the market, and the market for sourcing technology continues to be red hot.
Given today's news, which serves as something of a public announcement that Connectifier is becoming a full service recruiting solution, this is one company that should be interesting to watch in the months ahead. But if its great word of mouth, proven installation base and best-in-class sourcing functionality have already shown, it's got one heck of a head start in a crowded marketplace, and I'm interested to see what's new and what's next from this already powerful sourcing solution.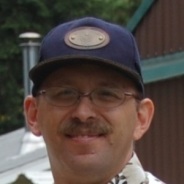 About the Author: Dean Da Costa is a highly experienced and decorated recruiter, sourcer and manager with deep skills and experience in HR, project management, training & process improvement.
Dean is best known for his work in the highly specialized secured clearance and mobile arenas, where he has been a top performing recruiter and sourcer.  Dean's keen insight and creation of innovative tools and processes for enhancing and changing staffing has established Dean as one of the top authorities in sourcing and recruiting.
Connect with Dean at LinkedIn or follow @DeanDaCosta on Twitter.
---
---
Dean Da Costa is a highly experienced and decorated staffing professional, recruiter, sourcer and manager, who also boasts outstanding experience and skills in Human Resources, Project Management, Training, and Process Improvement. He is best known for his work in the highly difficult security and mobile arena's, and the gold star winning numbers he produced. His keen insight and creation of ground breaking tools and processes, to enhance and change staffing as we know it, have proven he is a true "Staffing Thought Leader". Despite all this he remains first and foremost one of the top sourcers, staffing managers and full cycle recruiters in the industry and a true "Search Authority"
Recruit Smarter
Weekly news and industry insights delivered straight to your inbox.