"There's a fine line between fishing and just standing on the shore like an idiot."

– Steven Wright  
I'm at that strange part of my career where I'm old enough to know better, which is why I find rookie recruiters so damned hilarious – because they, on the other hand, are just trying to figure it all out. I can't help but laugh watching them, mostly because it's obvious none of them have the first clue about what really works in recruiting, or how things have always been done around this business.
Of course, we all have to learn sometime, and I'm pretty sure during my own trial by fire I was likely the laughingstock of the agency when I was first starting out too many years ago. I guess what goes around, comes around, I suppose.
Relics.
I get what it's like to try to swim when you feel like you're sinking, and I also get what it's like to think recruiting is pretty easy, which is almost always the first mistake a rookie recruiter makes.
It gets harder as you get more experience, of course, because you realize exactly what you're up against when you're trying to fill a req, and have a much more realistic sense of the odds you've got to beat to make pretty much any experienced hire.
This means you tend to rely less on what's new or what's next, but what works best. The answer, not surprisingly, is decidedly old school.
Now, I realize this makes me sound like some sort of crotchety old man (recruiting's Andy Rooney, maybe), but these days that's more or less an accurate description. The Dude abides.
But I've spent over two decades in the talent trenches (depressing, I know). If there's one thing I've learned, it's that we get so caught up with cool tools and shiny new tech toys that we forget, or simply don't know about, some of the stuff that should be a standard operating procedure in sourcing and recruiting.
Given the fact that this knowledge gap only seems to be widening (and accelerating) as the next generation of recruiters enters our industry, I wanted to take a minute to drop some knowledge for all the less experienced recruiters out there who might just be starting out.
I don't think, frankly, most of us old dudes pay enough attention to helping you succeed, which is why I wanted to officially let you all in on what you need to know to make it in sourcing and recruiting.
Hell, I've made a career out of this, and I've probably screwed up more times than I'd like to admit along the way. No recruiter is ever perfect. The most important thing to know is that any perceived failure represents a learning opportunity, too. But it's often a pretty painful lesson, and I figured I might spare the lash and spoil you by spilling my secrets and letting you know the easy way out of mistakes I've made the hard way.
As my friend and co-conspirator Steve Levy likes to tell emerging sourcing and recruiting pros just starting their career, "the only difference between you and me is I've already made the mistakes you've yet to make."
Is There Anybody Out There?
One of the reasons half of the fast casual franchises out there even exist is to cater to the high volume, lunch time crowd – particularly in high traffic areas, which is why you see so many of them clustered next to corporate campuses, office parks and wherever it is particular professionals congregate.
In these sorts of places, the competition is fierce, and the veritable "Restaurant Rows" that spring up next to prime workplace locations work hard for repeat customers, that clientele of familiar faces known in service industry jargon as "regulars" (they're anything but, unfortunately).
These are the kinds of folks who come in enough to get to know the staff and management, and often, can become personal friends, too.
Their consistent patronage meant a predictable, steady stream of cash that can make or break a restaurant, considering the tight margins and high overhead involved in daily operations. Their consistent patronage and the cash flow these regulars represent are pretty much gold for any establishment's bottom line. This is why restaurants will often fall over themselves to keep the usual suspects unusually happy. And rightfully so.
For whatever reason, the one thing most regulars don't bring in with them is new business. They rarely return with colleagues or clients for lunch meetings, and show up solo for a quick after work drink. The regulars all become friends, of course, but that relationship stays entirely within the walls of the restaurant, and they all seem perfectly content that way. I don't know. Maybe it's because they often leave the outside world at the door, too.
That means it's up to the restaurant to keep attracting new customers, which is really a volume game. The win happens when enough of them stick around to become "regulars," but keeping regulars regularly coming back is a regular struggle – and since necessity is the mother of invention, the fishbowl was first born.
You know the kind of fishbowl I'm talking about. The one that sits there, on the hostess stand or on a bar, filled up with business cards like some sort of transparent Rolodex.
They've become more or less ubiquitous at pretty much every dining establishment known to man now, but if you think about it, the idea behind those fishbowls is so simple, it's genius. In fact, it might be one of the most underrated inventions in the food service industry this side of the industrial bread slicer.
Some really smart restaurant manager, whose name and identity are likely lost to history (or at least a perfunctory Google search) was probably sitting around one slow shift wondering how the hell to get people in the door, and figured out that the best way to generate repeat business was, like most things in life, through bribery and inducement.
I see him cashing out a till between shifts, counting money and wondering whether it would be enough to cover the capital expenses of running a restaurant (which are significant), and what he needed to do to bring more bodies in the door more often – then, something catches his eye across the room.
He picks up a pen and a little piece of cardboard and writes "Drop Your Business Card in the Bowl for Our Weekly 2 for 1 Free Lunch Giveaway!" (this was before BOGO had gone anywhere) and places it right in front of the house, not knowing he'd just made history. Maybe this is a slight exaggeration.
All I know is, it makes perfect business sense.
A Saucerful of Secrets.
While flying in the face of conventional wisdom – after all, there is such a thing as a free lunch, proving pundits everywhere wrong – this bright idea obviously worked big time, given how many establishments have subsequently adopted the fishbowl approach to business development. Forget scanning badges or "inbound marketing."
Turns out in the restaurant industry, the best way to generate leads – and repeat business – is by having existing customers more or less give up their contact information in exchange for the chance to win free food. Fair enough – at least a complimentary entree or appetizer is better than a call from some software sales guy.
And it's kind of a win-win, since the 'winner' will almost assuredly become a repeat customer if only to claim their prize, while also more or less being forced to bring in at least one new customer (again, probably one who's never actually been there before) in for a meal.
While the manager effectively splits the cost of the ticket, they're also making a slight profit off of the patron paying full price while also getting the chance to impress a new customer – an investment that, hopefully, will translate into a new regular, and thus, continue the cycle.
Eventually that customer will enter his card and win, bringing in a new mark for their free lunch, and so on and so forth until it's harder to get a table in that Bob Evans off the highway than at La Cirque, circa 1988. In theory, at least.
I know what you're probably thinking. "What the hell, dude, does any of this have to do with recruiting?"
Only everything.
I first saw the Fishbowl concept years ago (I know it's a shock to some that this is a relatively recent invention); as a recruiter staring into a big old glass bowl filled to the brim with business cards, I was immediately intrigued (and hooked) on this concept, for obvious reasons.
Meddle.
Now, it just so happened the first time I saw this in a restaurant, it was in an establishment located literally across the street from Wells Fargo, one of the bigger employer shows in town at the time.
This company, however, had decided to drop us from their list of preferred vendors a few months back due to some reason that escapes my mind now, but I do remember our book of business took a big hit, and I ended up losing out on a couple placements and some good contract recruiters when we lost their contract.
I'll admit, the loss of business hurt pretty bad, but the thing I remember being upset about was that the diner across the street from that client was as good a meal at as good a price as you were going to get in that area (at least during the lunch rush), and I no longer had a convenient, client related excuse for wiling away my lunch hours there on the company dime. Oh, well.
That still wasn't going to stop me from being a regular. I must have been alone in this, because after only a couple weeks of belt tightening and budget cutting by Wells Fargo, business must really have turned south, because the normally packed place was pretty empty that day. And, replacing the little dish of Starlight Mints by the hostess stand, I noticed there was a new addition: a fishbowl.
All I had to do to win free food was to drop in my business card. I'd done more for free food before (and have again), so I figured, what the hell? I dropped in a card. And every time I came back in the intervening months – business having picked back up – I'd throw another one in there, thinking that my ship had to come in, eventually.
And honestly, I started going there more, thinking that the next card I dropped would finally be my ticket to what wasn't even that good of a prize (a free meal, complete with my card taped to the front of the bowl with a Congratulations To This Month's Winner! written on it in ballpoint pen). I mean, I came in all the time anyway, and normally brought a client or candidate with me, so I figured that the odds, frankly, were fairly in my favor.
Of course, and I shit you not, I never once won. Like, ever. Now, I have to admit this upset me a little more than it probably should have; after all, I'm pretty damned cheap, and the price of those business cards was an expense that was deducted (by policy) straight from my paycheck.
And between all those extra meals and the entire box of cards I'd dropped in that damned bowl, the hopes of a free lunch were costing me a fortune.
A Momentary Lapse of Reason.
Yeah, I'm a sucker. But one day, as I realized I was about to drop my very last card in the bowl, thinking about how I'd try to explain why I needed another order of them so soon to the lady who put in the POs, when I thought, "hey, you know what? I'll just ask the Manager for my cards back." Genius, Zeller. Problem, solved.
But wait. If he had so many cards of mine, and I never won, I started thinking about all the other cards he must have had in some drawer there in the back office. It was like a goldmine for recruiters – name, title, contact information, everything you needed back then to source, engage and qualify a candidate, really. These were simpler times.
The Manager, however, informed me that not only did he not have my cards to return, he didn't have any of the hundreds of cards that must have been dropped in there each and every month. He explained to me that he felt the best thing to do, for the safety and privacy of his customers and clientele, was to throw them away every month and start again with a clean slate. The only ones he kept were those of the winners, and that was only for accounting purposes.
I wanted to punch this dude in the face when I heard this. What? The? Hell? Are you kidding me? I mean, certainly there was some utility in all these leads for him, but I could probably have made some big bucks from the kind of data this dude tossed out with the rotten produce after every monthly drawing.
I mean, this place was always packed with Wells Fargo employees (we could poach them since we were out of contract and working with their competitors), since it was cheap, the food was grub, and the service was outstanding. This all matters when you have to squeeze in a full lunch in like forty five minutes, which is why I knew so many IT folks in the area ate at this particular establishment on a regular basis. It was a place where you could actually get lunch during your lunch hour, which is really all too rare.
I pulled myself together and asked the manager, who knew me pretty damned well at this point, if he'd do me a solid and instead of shredding the cards every month, simply give them to me. I was willing to pay him for this privilege, as if my entire eating out budget wasn't enough already. He smiled at me like I was an idiot and shook his head. I upped the ante, explained that those cards were, for me, warm leads – and explained how recruiters worked and why I was making this seemingly oddball request. Maybe we could help each other out?
He paused, and I can't blame him. Looking back, I realize his concern was the appearance that he was pocketing illicitly earned funds in exchange for customer information and that this would not only cost him business if this became known, but likely, his job. Being a recruiter, I wasn't going to take 'no' for such an easy answer, so I proposed another solution.
I told him in exchange for the cards, I'd pay the costs of the free lunch, and he could print the fact on the fishbowl were anyone hesitant or concerned about where those cards were going. He got to save the monthly costs of this giveaway, I got to keep the cards, and I'd never reveal to any prospective candidate how I got the information I did were I ever to contact any of the leads I'd developed this way. Win-win, right?
He thought about this proposal for a few moments and told me that he trusted me. He told me that I was a good customer, tipped well and treated the staff right. That meant he thought that I was probably on the up-and-up, and he reckoned we had ourselves a deal. We shook hands, I put a cash payment down for the first free lunch I'd pay for, and returned the next week to collect my bounty of business cards. And every week after that – I paid for a lunch, I got a fishbowl of business cards.
Sweet deal, right?
Bricks in The Wall.
Now, this being the olden days, I had to set up a spreadsheet to track and collect this data as it came in, since there's only so much you can do with dozens of business cards. I quickly began to see the regulars like me pop up every week, since they also dropped their cards in there on a weekly basis, and was able to leave the duplicate records out of the data, which is something my ATS still can't effectively do. Excel lives up to its name, sometimes – and setting up the cells to search for duplicates made this easier than ever.
Now, once I collected the data onto the spreadsheet, I was able to quickly run it against our resume database to see if they were already in there, and whether or not the information on their business cards correlated with their candidate records. Not surprisingly, more than a few of those cards matched up to what we called "dead resumes" in our system.
Dead resumes were those candidates who looked great on paper, but who we had fallen out of touch with, and whose information they had listed on their resumes was no longer valid – a changed phone number, mailing address, or a new fax line (yes, this was ages ago) – and just like that, no candidate, either. Hence, a dead resume.
Now, mind you, this was way before Facebook and LinkedIn (or even Google, for that matter), but even today, you've got to use some third party profile aggregation tool like Prophet or Connectifier simply to see the same information that was all captured on any business card. Finding information might be easier, but it's gotten a lot more complex somehow, too.
Of course, this was back when sourcing involved doing actual work to glean contact information that we like to take for granted these days – yes, kids, there was a time when you'd have to pick up a phone and call a candidate if you wanted a valid e-mail address.
Sounds crazy, but it's true. It sucked, if we're being honest. But it was just what you did if you were recruiting. Uphill in the snow, both ways, I should add.
Shine On.
Week after week, I'd return to the diner for my leads, quickly building up an extensive database of local professionals – many of whom turned out to be placeable candidates – and once I'd entered in that week's haul into my spreadsheet, I started emailing and phoning those contacts like a man possessed.
I mean, I was obsessed with that source of hire, and these were as warm as leads got, even if they were all cold calls.
Back then, that was the only tool we had, really – and the phone was the most powerful weapon any recruiter had in its arsenal.
I know this sounds antiquated, but back then, a smart phone was a strategy, not an object. A phone was a phone – it was what you did with that phone that really mattered.
And I have to say I was pretty damned persuasive when I was able to get a candidate on the line. I never feared picking up the phone, and still don't get that phobia. I looked forward to it, because I knew if they answered, I had a chance. After I started my business card scheme, they always answered.
My placements (and paycheck) shot up soon after, and I realized that of all the sources of hire out there, the Fishbowl, of all things, won handily.
Soon, I decided to branch out from the diner and set up similar deals with the management at many of the other establishments in the area, even buying fishbowls for a few who didn't already have this promotion in place. It was pretty cheap for what I'd be getting in return – in fact, the best ROI of any tool in my career.
Now, obviously, I've moved on, but whenever the next cool tool or shiny new technology comes out, I always think about that fishbowl. No other system or scheme or strategy before or since has been even close to as effective.
The crazy part is that while I got a lot of great candidates great jobs as a result, none of them knew that their professional destiny had been altered by an action as simple and straightforward as dropping their business card in a bowl. That's how I found them, of course, although they were never the wiser. It was, in a cracked way, a perfect plan.
I stopped the Fishbowl approach when I realized that other recruiters in my office were doing the same thing, and were slipping managers more money under the table to get those leads out from under me, and let their source slip out, thus putting an end to what had been my top performing source of hire
Turns out when a bunch of recruiters share a database of low hanging fruit (looking at you, LinkedIn), then no matter how new or accurate the information in there might be, it's going to become worthless when everyone else has the same access to the same information.
Of course, speed doesn't help – developing a candidate the right way takes far more time than shooting off an e-mail blast, which is the first thing most of us do these days. It's too bad, really.
That hasn't stopped me from thinking outside the box, and there have been quite a few fishbowls along the way. I'm always looking for more – because the moral of the story is, if you just think about what you can do differently that no one else is trying, chances are, you're going to win – if only because you don't have any competition but yourself when it comes to candidates.
And that right there, my friends, is a pretty good place to be. #TrueStory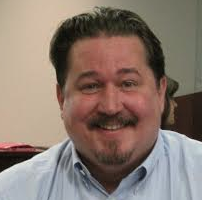 About the Author: Derek Zeller draws from over 16 years in the recruiting industry. The last 11 years he has been involved with federal government recruiting specializing within the cleared Intel space under OFCCP compliance.
He has experience with both third party agency and in-house recruiting for multiple disciplines and technologies. Using out-of-the-box tactics and strategies to identify and engage talent, he has had significant experience in building referral and social media programs, the implementation of Applicant Tracking Systems, technology evaluation, and the development of sourcing, employment branding, military and college recruiting strategies.
You can read his thoughts on RecruitingDaily.com or Recruitingblogs.com or his own site Derdiver.com.  Follow Derek on Twitter @Derdiver or connect with him on LinkedIn.
---
---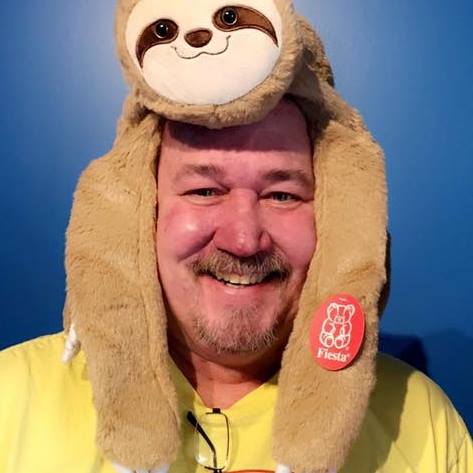 Derek Zeller draws from over 20 years in the recruiting industry, and he currently is the Director of Recruiting Solutions and Channels with Engage Talent. The last 16 years he has been involved with federal government recruiting specializing within the cleared IT space under OFCCP compliancy. He has experience with both third party agency and in-house recruiting for multiple disciplines. Using out-of-the-box tactics and strategies to identify and engage talent, he has had significant experience in building referral and social media programs, the implementation of Applicant Tracking Systems, technology evaluation, and the development of sourcing, employment branding, and military and college recruiting strategies. Derek currently lives in the Portland, Oregon area. Follow Derek on Twitter @Derdiver or connect with him on LinkedIn.
Recruit Smarter
Weekly news and industry insights delivered straight to your inbox.