Bullhorn®, the cloud computing company that helps staffing and recruiting organizations transform their business, has realized its vision to deliver a completely integrated front-to-back solution that combines time and expense, invoicing, gross margin calculation, and billing functionality with its market leading front office into a single cloud-based system. This middle office suite is the culmination of years of experience and development from several Bullhorn teams, including those who joined Bullhorn following its Peoplenet acquisition in November 2017.
As large buyers of labor adopt new workforce management practices, staffing firms are challenged to provide flexible billing and payment practices for clients and workers. Saddled with legacy middle office technology that is difficult to upgrade and manage, many firms are looking to transform their businesses through the use of connected middle office systems that are configurable, adaptable, and scalable – equipping them to be successful and competitive for years into the future. Building middle office capabilities seamlessly into the front office creates a single unified system; every transaction from the initial job order all the way through to the invoice occurs on a single, open, cloud-based platform supported by an enormous ecosystem of solution providers and developers.
With its front and middle office integration, Bullhorn becomes the single source of truth for everyone across an organization and allows staffing firms to innovate to drive efficiency, make better decisions, and create true competitive advantage. This, in turn, empowers these firms to succeed in a new world of work in which available skilled talent is scarce and elusive and large buyers of labor place increasingly complex and restrictive demands on their suppliers. To this end, Bullhorn's vision is to provide firms with the end-to-end infrastructure needed to transform their businesses.
Previously, enterprises had to choose different systems to get best-in-class performance for front and middle office capabilities. With Bullhorn's offering, staffing firms do not have to make any sacrifices when choosing an integrated system that marries front and middle office capabilities, as it includes best-in-class capabilities across the entire suite. Bullhorn's difference is in the combination of its staffing-specific DNA, its depth of R&D resources devoted to actualizing its middle office connected vision, and the fact that it provides, and always has provided, a true cloud-based and intrinsically scalable platform upon which this suite of middle office solutions is built.
With a best-in-class middle office solution that gives staffing agencies full front-to-back visibility from candidate and order intake all the way through invoicing, customers can now see margin information and profitability in real time to make informed decisions. This helps them to:
Save millions of dollars on margin-erosive operations and back-office costs through fully automated pay and bill processes, with crystal-clear data visibility between front, middle, and back office systems
Save significant time and money on contract compliance by automatically enforcing pay/bill terms configured at the client level
Provide a fully integrated candidate onboarding experience that automates the complexities of putting people to work at multiple companies
Differentiate their value to talent with a seamless candidate experience in which candidates can manage their profile, complete documents, record time, and see their pay stubs
Additionally, Bullhorn will, over time, leverage its cloud-based platform with more than 600 billion records to provide AI-based capabilities to enhance staff and organizational performance. For instance, staffing firms can leverage predictive intelligence to assess client billing health indicators – such as when client invoices will likely be paid – in real time, and therefore help them prioritize jobs. Additionally, recruiters can assess the likelihood of successfully filling a job based on the available talent pool, and more effectively put the right people to work quickly by leveraging search and match capabilities that take into account time approver-provided candidate scoring data.
Bullhorn's middle office suite will see its first customer deployments in Q2 2019.
"The excitement from customers around what we have built has been very energizing for the entire organization," said Ed Holmes, head of Bullhorn's Workforce and Revenue Cloud business unit, responsible for the development of the company's middle office suite. "It is clear we've built a solution that the market has desperately needed for a long time now, and we're excited for our customers to experience its benefits."
"We have chosen Bullhorn as our long-term partner and are excited that we are now going to be able to get a full front-to-back solution from one provider," said Layne Tharp, SVP of Finance at Signature Consultants. "A fully integrated workflow will certainly strengthen and enhance our partnership with Bullhorn. Front-to-back reporting, from leads to revenue and actual gross margin, is a game changer. The product looks great and the flexibility will allow us to remove manual processes while improving our business processes. A middle office built specifically for staffing is incredibly exciting for us."
Learn more about Middle Office.
---
Authors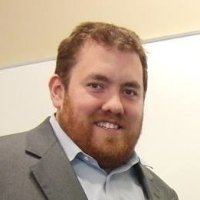 Originally from New York City, Ted Bauer currently lives in Fort Worth, Texas. He's a writer and editor for RecruitingDaily who focuses on leadership, management, HR, recruiting, marketing, and the future of work. His popular blog, The Context of Things, has a simple premise -- how to improve work. Ted has a Bachelors in Psychology from Georgetown and a Masters in Organizational Development from the University of Minnesota. In addition to various blogging and ghost-writing gigs, he's also worked for brands such as McKesson, PBS, ESPN, and more. You can follow Ted on Twitter @tedbauer2003, connect with him on LinkedIn, or reach him on email at [email protected]
Recruit Smarter
Weekly news and industry insights delivered straight to your inbox.