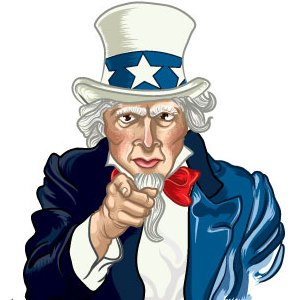 MILITARY FRIENDLY EMPLOYER!      WE LOVE VETS!
Those are both great slogans for a PR campaign or organizational branding efforts.
They are not, however, great for recruiting or hiring.  This is because slogans attract too wide of an audience.  Recruiting is not about connecting with a group of people, it's about connecting to the (correct) individual members of the group.
It's about quality, not quantity. The greater the quantity of applicants, the more an organization needs to find ways to maintain some degree of process efficiency, which inevitably leads to less personal contact between an organization and its applicants, and ultimately, a loss of trust in the system.
This is why many veterans are feeling betrayed by the system.  Organizations initiate a conversation with "we want you", only to end the conversation with "you don't meet our needs".  It leaves them feeling like they've been involved in a bait and switch scheme.
To be fair, I really don't believe private organizations are doing this on purpose. In fact, when I speak with recruiters many of their complaints are centered on the wasted time spent engaging unqualified applicants.  If organizations are truly committed to tapping into the veteran talent pool they should move past catchy slogans and begin targeting their recruitment at those who have the talents they need.
This starts with good job announcements that focus on the specific requirements and individual skill sets needed to.  Identifying these traits early when hiring veterans allows people to self-select out of the process, and by so doing, save everyone a lot of time and frustration.
The 3 Types of Veteran Talent
To truly attract military talent and succeed at hiring veterans, organizations must understand the various types of people who claim the title "veteran".
1. One and Done / No College– These individuals did one enlistment (usually 4-6 years) and have chosen to get out. They are a terrific source for entry level positions despite the fact they do not have a college degree.  In fact, one of the best things a veteran friendly organization could do would be to recognize four or more years of military service as the equivalent to college degree in regards to job requirements.
This doesn't mean an organization would or should hire someone based solely on their service any more than it means they presently hire people simply because they have a Bachelor's Degree.
It would mean, however, that if a company was looking for someone that could handle basic tasks, with the aptitude to learn even more, was willing to work for an entry level salary, yet also had the potential to move up the ladder into leadership positions, then understand that you've just described a whole lot of young Non Commissioned Officers.
If, on the other hand, the current job description does not require a degree, then engaging this talent pool should be a no-brainer.  The hardest part about attracting this demographic is often based on a lack of understanding about the job. Explaining what the position is, does, and could lead to, should be part of the marketing.  A video vignette of a current employee talking about the position would go a long way.  If that video featured a veteran, even better.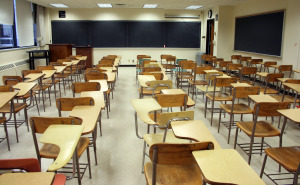 2. One and Done / With College– This group breaks down into a few subgroups, but essentially the value here is that these individuals have skills and certifications.  The drawback is that they may be older and farther along in life (family, standard of living, etc.) to take entry level work.
Officers come into the military with a degree and are put to work.  Organizations should view those that choose to remain in their career field as potential fits positions other than entry level. This is particularly true for those in fields like IT, Logistics, and Engineering.
Other vets may attain their degree after leaving the service (Thanks to the Post 9/11 GI Bill).  Again, there is great value here for organizations, especially when they find a veteran who is in school to validate her experiences with a degree. This is the opposite of the traditional model where people are certified before they are trained. This veteran new grad may not fit the "typical candidate profile", but her odds of long term success are likely much greater than the "typical candidate".  One great way to target these students is through student veteran organizations on campus, as many of them may be commuter students an less involved on the typical on campus activities.
It should be noted here that there are also many enlisted individuals that also have college degrees and /or advanced training.  They may have had a degree before enlisting or they may have taken advantage of educational benefits offered by the services to complete their degree while on active duty. Often times this will involve online education. One thing veteran friendly can do would be to recognize nontraditional education in the same way they recognize brick and mortar schools, especially when the degree is in the same field as the person's relevant experience.
While traditional students seek a degree in hopes of gaining experience, many veterans pursue an education to validate the knowledge, skills, and abilities they already have.
The challenge for veterans is that the standard "new grad" job may not be sufficient to maintain the lifestyle they've grown accustom to. The military offers a steady pay check and great benefits, it is an attractive environment to start a family. These extra financial obligations can make it more difficult to transition for those without a solid transition plan. Overcoming this challenge is primarily the responsibility of the veteran, but one small thing a private organization can do is to clearly (and honestly) outline the possibility for future growth in their organization.  Applicants may be able to withstand a couple of years of financial struggle if there is a legitimate payoff in the long run for solid performance.
3. Careerist- These individuals often have the toughest time transitioning and are frequently frustrated by an organizations branding plan as a being military friendly.  Military careerist, officer and enlisted, will likely have a degree, many have secondary degrees.  They will also have decades of experience.
Finding the right person from this group typically involves similar methods used for lateral recruitment of passive candidates.  Unfortunately, unlike an employee-at-will, these individuals cannot give two weeks (or even 2 months) notice that they will be leaving their present organization. This is the reason standard recruitment methods used to attract higher level candidates become unworkable for finding veterans.
Retiring veterans make the decision to leave the service a year or more before they are actually available for hire.  This means months of not being considered a legitimate candidate because they can't fill the current opening.
Once they get closer to separation, the race is on to find a job before the paychecks stop. Frustration levels get higher, because they likely have family and financial obligations but at this point there's no going back.
The positions these individuals seek are not going to be found at the booth of a career fair, yet too often that's where they end up, talking to a recruiter tasked with finding people to fill lower level positions.
If the clock strikes midnight and the veteran still hasn't found suitable employment he will be forced into the pool of active job seekers where the focus becomes paying the bills, as opposed to career development. 
What transitioning careerists really need is a good network. This network should include people inside their industry, yet also outside of the military.  It must be built and maintained well before the process of separation. This enables them to perform a personal "skills gap analysis" early enough to take corrective action.
Helping to build these networks is another area in which an organization can distinguish itself as veteran friendly. Private employers who encourage their members to engage those still on active will not only help the veterans but it will also allow the company to scout the talent pool early and develop relationships with those they would most like to employ once the time comes.
This is not an inclusive list by any stretch of the imagination, many people will fall somewhere in between the categories outlined above. Regardless, a true military hiring program will focus on finding the right people for the jobs that an organization has available, not simply encouraging any and every veteran to visit their website or career fair booth.
The more private industry understands the nuances of the veteran, and the more veterans understand the nuances of the hiring process, the more efficient and less frustrating the hiring process will be for all parties involved.
Read more at Veteran's Transition Diary

About the Author:Bob Wheeler is currently on active duty where he recruits physicians for the US Navy.  He will be retiring from the service in June of 2014 and has been blogging about his transition process at http://veterantransitiondiary.wordpress.com/.
You can find Bob on LinkedIn and follow him on Twitter @sailordoc.
---
---
Recruit Smarter
Weekly news and industry insights delivered straight to your inbox.