The Impact on Hiring and Turnover Reduction in 2021 and Beyond
Disrupted, transformed, uprooted. Use whatever buzzword you want, but there's no denying hiring has come a long way over the last 18 months. Traditional methods were cast aside under pandemic conditions, making way for next-generation solutions – like asynchronous video interviewing – to take hold.
Now we're at a crossroads, one evidenced by the ongoing push and pull between candidates and employers, with one side advocating for a whole new system while the other wrestles with what that means in practice. Somewhere in the middle of this tug of war, there's asynchronous video, an often discussed yet underutilized balm that soothes frequent hiring woes. 
Recognizing the role asynchronous video played – and continues to play – it is poised to positively impact hiring and turnover reduction in 2021 and beyond.
Here are six reasons why.
Candidate experience comes full circle.
In today's candidate-driven market, employers need to do everything they can to make the process easier and more accessible. Given the pre-recorded nature of asynchronous video, these interviews empower candidates to respond to interview requests when and where they're able to record.
This type of communication allows candidates and interviews to stay in touch without having to align calendars or chat at unfriendly hours. In turn, candidates get the chance to express themselves when it's convenient for them, not when the company says they've available. Local or remote, active or passive, asynchronous promotes and preserves a solid candidate-employer connection. 
Competition remains fierce.
Likewise, the current hiring landscape means that employers need to come prepared for every candidate engagement – and that takes the right arsenal of solutions.
Back in February 2020, Aptitude Research found that less than 60 percent of companies surveyed used video interviewing in their hiring processes, compared to 74 percent just two months later. By October 2020, research from Gartner showed 89 percent were using video for recruitment.
These huge gains highlight the value video offers, a value that's reinforced when resources are tight and competition remains fierce.
Data informs everything.
Metrics are everything, whether you're scrambling to match candidates with roles or just keep business moving forward.
Organizational psychologist Adam Grant recently explained, "In a stable world, it's best to be data-driven. In a changing world, it's best to be data-informed. Data can reveal patterns from the past. It takes judgment to predict how those patterns will evolve in the future. Data shouldn't guide decisions. They should inform decisions."
Asynchronous video interviewing solutions capture the data needed to inform multiple facets of recruiting, from learning about the candidates to attract to objectively screening and filtering. 
Mitigate bias through increased collaboration.
In theory, asynchronous might seem like an interview without an interviewer. But in reality, asynchronous video interviews introduce more interviewers into the mix, helping boost collaboration between stakeholders. Whereas meeting with a single interviewer might allow bias to creep into the process based on their personal opinions or beliefs, asynchronous video enables multiple interviewers to get involved, review candidates and share their differing thoughts and feedback.
As a result, various team members contribute, supporting the likelihood of selecting for culture fit (and ensuring no one person calls all the shots).  
Speed and quality in equal measure.
Right now, with a high number of jobs to fill and willingness and desire to find the best candidate for the position, speed of hire and quality of hire is in equal measure. As such, companies need tools that bring balance into the fold, letting them save time without cutting corners around their interactions with candidates.
Asynchronous video gives candidates the opportunity to showcase who they are beyond what the traditional resume affords. Employers can see for themselves how candidates will contribute and if their goals align with the company's, all while cutting 60 percent off of their hiring time.  
Better hiring, less turnover.
With employers fretting over the ongoing "Great Resignation" and "Turnover Tsunami," talent acquisition has become about more than making hires. It's also about retaining them. And turnover reduction goes back to how companies approach recruiting – and culture fit.
When companies hire for culture fit (and train for any specific skills that may be lacking) they create better alignment, helping to promote happiness and long–term retention. Asynchronous video is much more useful for culture fit than any other means, working throughout the talent acquisition lifecycle to make interviews fair, flexible and objective, while providing structure, removing bias and delivering benefits to both sides. 
By introducing rigor and consistency, asynchronous video helps recruiting teams learn more about individual candidates, candidate pipelines and themselves. In turn, processes grow more efficient, and ultimately, decisions become more effective, encouraging hires that suit candidates and companies for the foreseeable future – not just today or tomorrow. 
---
Authors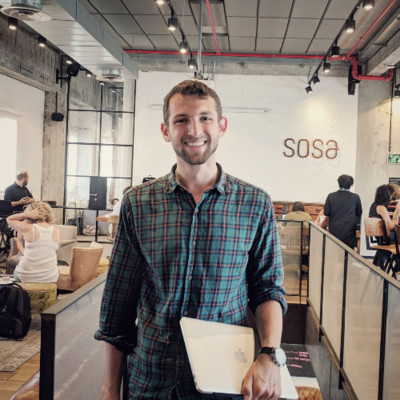 myInterview uses video to encourage candidates to express their true personality, experience and qualifications, letting hiring managers identify the best hire while enjoying every minute. Sharing your impressions and getting feedback from colleagues is as easy as pressing play. myInterview integrates effortlessly into your existing workflows and traditional systems (ATS).
Recruit Smarter
Weekly news and industry insights delivered straight to your inbox.