Whether you're recruiting remote employees or trying to onboard and train an international worker or a remote employee in your own backyard, you'll face a few recruitment challenges. However, these problems aren't limited to a remote or hybrid environment, as onboarding issues have plagued the job market for years.
According to Gartner, only 16% of new hires possess all the skills required to be prepared for their current and future roles, and only 29% of new hires have high current-skill preparedness. 
Further research finds that IT, finance and sales positions filled today will need up to 10 new skills within 18 months. In today's job market, recruiters need to hire for potential, not experience, as highly gifted candidates are the first to be hired or develop key industry skills.
With that said, it's hard to find a high-value candidate that doesn't expect some degree of flexibility, which often comes in the form of remote work. As candidates become more choosy, employers should pay attention to how they present their own value to passive and active hires.
Recruiting Remote Employees
Recruiting for a work-from-home role isn't that dissimilar to an in-person position. Modern onboarding always includes technology, but a remote employee will rely on it for everything.
Factor in Remote or Hybrid Work Experience
Candidates don't have to have remote or hybrid work experience. In fact, the majority of your applicants won't have it. In 2021, 26% of the American workforce worked remotely. That only accounts for 87.6 million people, most of which have limited work-from-home experience.
Still, experience in a hybrid environment and the ability to use remote work software can help your candidates onboard quicker, so long as they are productive while working from home.
It's also important to treat your remote employee as such. Work-from-home staff often apply for remote roles because they have more freedom, and they won't appreciate being asked to hop on a meeting suddenly or to take a "quick trip" to the office. If you do this, they'll likely quit.
Remember that productivity should be tracked by output in a remote setting. Just looking at hours worked doesn't tell the whole story, as workers are often more productive when they have minimal interruptions. Trust your remote employees will get their work done before the deadline.
Consider Successful Remote Employee Skills
Both experienced and inexperienced hybrid candidates can still possess specific skills that make them perfect for remote work. Many people can work independently and stay productive without physically being in the office. With that said, don't micromanage remote employees.
Here are seven essential skills remote job seekers should have:
Ability to work independently

Strong written communication skills

Self-motivated and organized

Comfortable using digital tools

Team player and culturally sensitive

Emotional intelligence and empathy

Reliability and secure equipment
If the candidate has never held a work-from-home position before, check their resume or cover letter for the above skill-based keywords. It also helps to add these skills to your job description, as modern candidates are taught to use keywords in job postings to score well on ATS software.
Keep in mind that network security is essential, especially when you have remote employees. IP whitelisting is a vital part of networking security and should be implemented in your startup.
Identify the Qualities of Your Ideal Candidate
A software developer could possess all remote-specific skills, but they won't be able to finish projects if they're missing three out of the four coding languages you need. While there's no harm in hiring them and training them anyway, it's better to hire a near-ideal candidate.
Defining the ideal candidate for the remote position will help you plan your recruitment strategy and access your candidates' applications. Create a list of soft skills, hard skills, traits, technical proficiencies and personality characteristics that mesh well with the position and work culture.
If you're stuck on this section, ask yourself how you would measure a candidate's success once they're on the job. There are many powerful ways to recognize employees, such as offering a thank you note when they finish a project or congratulating a team for signing 10 new clients.
Source Candidates From the Right Places
Finding a remote employee wasn't easy five years ago, but the pandemic made the problem worse. Recruitment trends show that freelancers and independent contractors are going to be in high demand, and you won't want to mix these professionals up with classified employees.
If you do want to find freelancers, consider reaching out to candidates on LinkedIn. Upwork, Indeed, ClearVoice, FlexJobs, Freelancer and Guru are other great sites to hire freelancers.
On the topic of employees, these five sites target employment-based remote opportunities:
We Work Remotely:

Caters to multiple industries

Remote.co:

Similar to We Work Remotely

AngelList:

Focuses on roles for tech companies 

Stack Overflow:

Focuses on tech roles, like a software engineer

Remotive:

Focuses on IT support, marketing, product, and sales.
To build up your remote talent pool gradually, communicate with other websites in your industry and get placed on roundups like "X Startups That Hire Remotely." It's also a good idea to research remote startup directories and get listed, as more candidates will apply for your jobs.
While focusing on your outreach strategy is effective, that doesn't mean you have to stay off of job boards like Monster of Glassdoor. Just make sure you aren't overworking your recruitment department, as it'll make it harder for them to find and interview the right candidates.
Offer a Realistic Preview of the Position
Candidates will self-select out of the job if your job postings are accurate, brief and descriptive. 
Many recruiters think that being too descriptive will make fewer people apply, but that's not a bad thing. If you don't disclose the salary for this position, candidates will ask anyway. If they have to wait until the interview to find out and they're disappointed, they'll leave or stick around.
Those who stick around will likely leave the moment they get a better offer. This process wastes everyone's time and becomes pretty expensive. It costs 30% to 400% of a person's salary to replace them, so it simply isn't worth it to hire someone you know is unfit for the role.
When recruiting remote employees, be clear in the job listing about the position's telecommuting requirements and make the ad easy to read. List all required skills in a bullet-point format and avoid industry jargon.
Assess the Candidate's Company Culture Fit
You may have a hard time assessing how well a remote candidate fits into your workplace culture. At the same time, you may fall into the trap of overanalyzing a candidate because you have the option to record them. Only allow colleagues to review a taped interview for fairness.
It's difficult to ignore unconscious hiring biases. We often prefer to hire someone who looks or acts like us, and we don't always know we're doing that. It can be even more challenging to accept an imperfect candidate, but you'll never find the perfect employee, and that's okay.
What's more important is focusing on their values. If the person you're interviewing is a coder, but doesn't know three out of the four languages you need, hire them if they're willing to learn.
But before evaluating a client's culture fit, you need to define these values and lead by example. Then, develop specific interview questions that evaluate whether a candidate aligns with them.
Keep Candidates Engaged With the Process
In a survey of 2,800 job candidates, 65% halted the application process because they found some aspect of the company or job unattractive. It's much easier for remote candidates to ghost recruiters, so making various recruitment mistakes could make you lose a potential employee.
Here are a few reasons why remote employees leave your process and what to do:
The Process is Slow:

A candidate may disengage or be hired by the competition if your process is too slow. Respond quickly to applications and book them in for an interview.

No Follow-Up:

A candidate that doesn't follow up may not know what to do next. Tell candidates how the recruitment process will go and how long it will take. 

Too Many Contradictions:

A candidate who feels you're not living up to your values will leave the process. Revisit your content and see if you're being honest and direct.

The Interview is Unstructured:

A candidate can tell you're unprepared. Don't ask generic questions, focus less on hard skills, and fix any technical issues upfront.

Bad Reputation:

A candidate will be concerned if a bad reputation follows your company. Address these concerns early to alleviate anything that could cause anxiety.
In summary, you need to keep candidates engaged with the process. If you manage to hold their attention, you'll be considered their top choice and that's a very good thing in this job market. 
Remember that you're not just finding an employee; you're searching for a loyal and productive team member. Consider using your hiring process to develop a relationship with potential new hires. Remote workers are less likely to quit when they feel connected to their coworkers.
---
Authors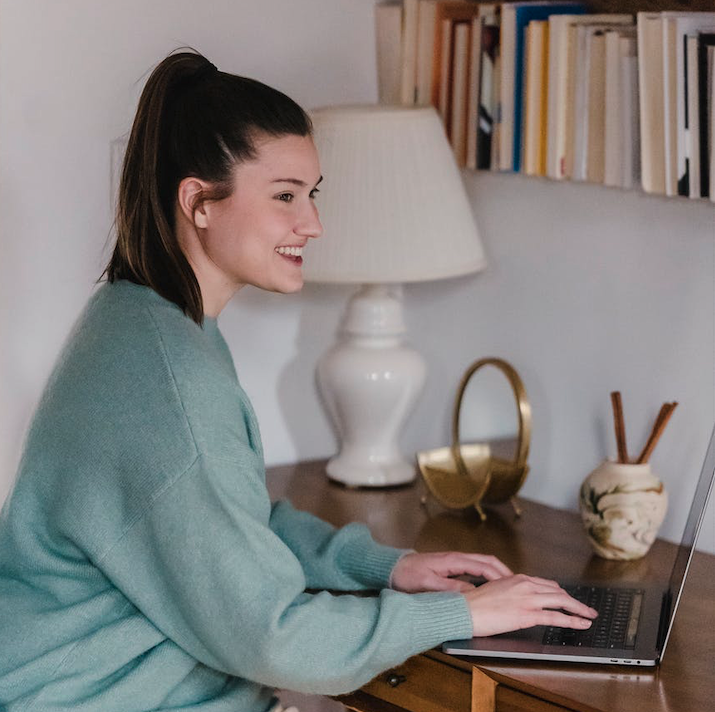 Jess helps ambitious SaaS companies with growth hacking initiatives to help rapidly scale their inbound leads and customer base. She specializes in content marketing, SEO and paid advertising.
Recruit Smarter
Weekly news and industry insights delivered straight to your inbox.