The job market has changed dramatically as a result of the Covid-19 pandemic. There has been a surge in the number of job applications, making it a prime time to advertise vacancies. However, even though this is a positive change for employers, it doesn't come without its challenges.
At the moment, there's so much discussion in recruitment about the huge numbers of applicants for each job. About the burden this creates on talent acquisition teams and the risk of negative candidate experience. So, it's no surprise that this is the most challenging time many recruiters will have in their careers.
Protecting your employer brand is really important, so making sure candidates have a good experience is vital. Not only does it take time to respond to all of the applications you receive, but also to review new applications, shortlist and prioritize candidates of interest. If candidates are left waiting, this could lead to poor candidate experience.
Not only has there been an increase in job applications, but an increase in irrelevant applications. Mass job losses due to the Covid-19 pandemic has resulted in a surge in job searches. 
How do you manage this increase in workload effectively?
Employers I know have progressively released their reliance on advertising to generate applicants over the last few years and instead are much better managing their own talent pipelines.
There might well be more candidates available to you at this time but your total addressable market is the same size as it was 12 months ago. What that means is, if you're advertising rather than direct sourcing and managing pipelines, you're currently going to be doing a lot more work for the same outcome.

Employers taking the best approach, in my opinion, are setting up simple and very effective decision tree workflows that ask potential candidates a lot of questions and automatically stream them based on their answers to those questions AND their behaviour online.

This is automated, simple to implement, and saves vast amounts of human assessment time.
If you are overwhelmed with the number of job applications you're receiving, stop advertising and start pipelining. You can do it today. You probably have loads of suitable people in your ATS already.
Talent pipelining can help through the use of forms and progressive profiling to stream people automatically into different pipelines and segments.  The alternatives to this are AI sourcing solutions which are untested when it comes to bias.
The smartest way to strip out the increasingly large manual workload associated with applications overload is being able to identify "best fit" talent.
You can do this by using technology to:
Help recruiters prioritise applicants that are the best match and most engaged. 

Automate communications to those that are not a good fit.
Even though we're now in an employer-driven job market, recruitment is still fast-paced. Candidates can leave the market as quickly as they arrived. Being able to identify and secure the best people is made possible by acting quickly. 
Here are 6 steps that will save recruiters a LOT of time by reducing the workload coming from too many applications.
Move all your existing ATS candidates into simple folders or a talent pipeline system.

Email information about new jobs to each pipeline when they go live.

Encourage interested candidates to answer some questions using forms that will determine their potential for the role.

On your careers site or recruitment agency website, make sure there's a prominent form that encourages people to sign up for your talent pipelines to access future opportunities.

Over time, use social media and job board display advertising to build up your talent pipelines.

Over time, share useful, relevant content with people in your talent pipelines so they are informed and inspired continuously.
This isn't complicated.
What is complicated is dealing with 300 applicants for every advertised role. It's a big candidate service risk and a huge waste of time. By taking the right approach and investing in the right technology, you can save yourself a lot of time. In order to keep up with demand, recruiting technology is essential. It is important recruiters are equipped with the right tools to handle the increase in job applications.
---
Authors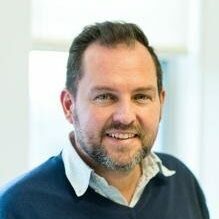 Adam Gordon became a recruitment consultant in 1999, placing Big 4 accountants into industry in Scotland. He then spent time in recruitment marketing and in HR consulting at PwC before founding a talent sourcing company and then Candidate.ID (now iCIMS Marketing Automation). He is co-founder at Poetry, the recruiter enablement workspace, lives in Glasgow, Scotland and plays rugby at the weekend.
Recruit Smarter
Weekly news and industry insights delivered straight to your inbox.