While job searching can be overwhelming, time-consuming, and frustrating, there are a few key considerations to help you reflect on and improve your approach so that you can be as efficient, intentional, targeted, and effective as possible.
Here are a few things you can reflect on to ensure you strengthen your approach:
Are you applying to a role that is too junior or too senior for your tenure and level of experience?
Jumping up a level sometimes can be more easily done internally within a company. While the number of years of experience on a job posting can sometimes be misleading, do your best to apply for role titles that feel commensurate with your tenure, experience level, and skillset.
Are you applying to a role that you're not sure is the best fit for you? 
If so, consider pursuing career exploration to clarify the best fit for role, industry and environment. Having confidence in your ideal direction will create efficiency and effectiveness in uncovering networking connections, targeting the right companies, and easily proving you are a strong fit in interviews.
Ask yourself, from 1-10, how clear are you that you're pursuing a [role/company/industry] that is a fit for you? Are you applying to various options for roles and industries?
This is a key trigger to take a step back and ensure you learn enough about each path to prioritize the best possible fit for you.
Career exploration is an impactful process to pursue before you begin your job search journey.
Are you searching for companies in the wrong industry?
If you already have proven experience in a certain role, it's great to apply for companies within industries that you have a genuine interest in, so they see that you are genuinely interested and invested in contributing to their mission.
Are you applying for companies at the wrong size or stage? 
Consider whether you are the best fit in a smaller, scrappier organization, a large corporate organization, or somewhere in the middle.
Are you applying "everywhere and anywhere"? 
If you are applying exhaustively for too many hours a day, to numerous roles per day, not only will you feel burnout, but you will start to reduce the quality of your efforts in finding the right applications.
It's best to choose your top 10 target companies and focus on only a few at a time, so that way you intentionally focus your efforts on pursuing companies you know would be a great fit.
Could you benefit from some upskilling to prove your interest and fill any skill gaps required for your ideal direction?
Consider which course or certification would be most interesting and most relevant to push you towards your ideal direction.
Could your branding be improved? 
Your materials should clearly align your background and strengths with your ideal direction. Your branding should be consistent, clean, simple, and clearly prove your fit. (Think: resume, LinkedIn, professional summary, video pitch, cover letter)
Could you improve the clarity and impact of your communication during interviews? 
Interview practice is massively underrated as a helpful tool. Seek out coaches, mentors, or peers to listen and give you feedback.
Are you avoiding pursuing certain elements of the job search that feel unnatural or uncomfortable? 

(Like networking, interview practice, etc)? Are there other "mindset" areas or hesitations you could use coaching on to ensure you feel ready, willing, open and confident to pursue a strategic job search?
Could you benefit from some guidance on job search strategy and best practices? 
If you're not sure where to spend time, how to approach networking, how to target companies, etc, there are best practices and career coaching experts out there who can help teach you what to do so you're not left guessing. Once you know what to do properly, consider #11 below.
Are you in need of some structure and accountability? 
Using your time wisely in job search is the key to your success. Set goals, measure outcomes, and learn from those metrics to determine where you can improve.
Consistent effort and networking volume is key, so create accountability systems that will work well for you.
Are you being creative?
Don't forget to use LinkedIn as a means of engaging in a relevant professional conversation, prove your thought leadership,
Are you taking care of yourself holistically to ensure your mindset remains confident and positive? 
Pursuing a creative project or learning/skill development opportunity can really help during a time of searching so that you don't forget your value.
Are you being transactional or strategic?
Try to avoid feeling like you're "checking the box" with any job search activity. Remember that both networking calls and interviews are conversations that serve as a mirror into the work you may be doing, so consider:
Who do I want to talk to?
About what types of topics or problems?
Why do I care about these topics or problems?
How will I efficiently target these particular people or companies?
Are you pursuing the same efforts over and over again?
in a "heads down" manner, or are you iterating your approaches based on outcomes? Remember to reflect on your job search strategy, where your time is going, the approaches you're using, and the outcomes you're seeing, to be sure you pivot and improve the areas that aren't serving you.
And by the way, these areas for improvement could relate to your practical strategies, your sense of accountability, or even your mindset.
Don't forget to "interview them back."
It's possible you're showing up to interviews telling the interviewers what they want to hear without truly reflecting on whether that was the right fit company or environment for you. If it wasn't the right fit after all, reflect on what elements of a company environment are important to you and then be creative in terms of how you can find more companies that fit the culture you align with.
Depending on your answers, consider whether career coaching, peer support, or any other form of mentorship and accountability could serve as both emotional and practical support to help you succeed in your job search.
---
Authors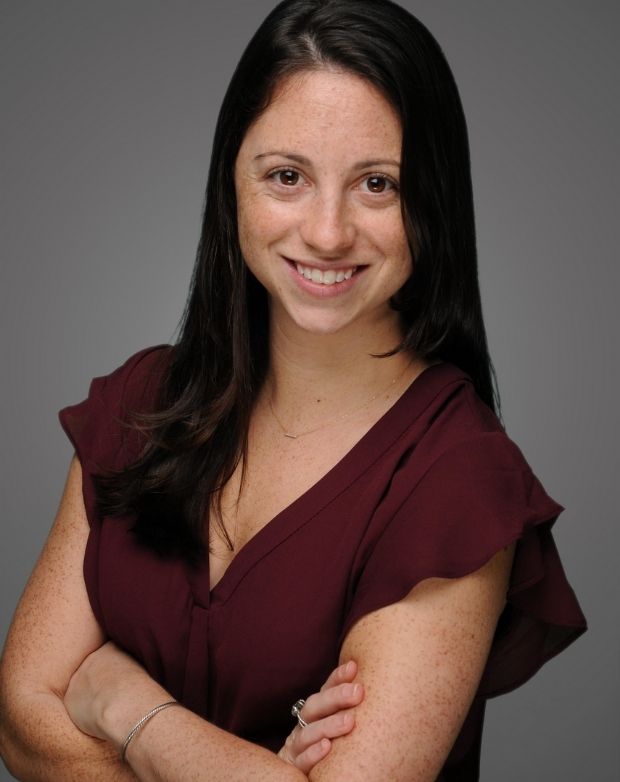 Rachel Serwetz worked in HR at Goldman Sachs and Bridgewater Associates before pursuing coaching, training and certification. She is an adjunct professor of entrepreneurship at Binghamton University and has served as a career coach through the Flatiron School/WeWork, Columbia University and Project Activate. Her company, WOKEN, focuses on teaching professionals strategies and processes to determine their optimal career pathways.
Recruit Smarter
Weekly news and industry insights delivered straight to your inbox.