If there's one recruiting trend you can count on in 2014, its that LinkedIn will continue its dominance – and ubiquity – within the talent acquisition conversation. With over 90% of recruiters reporting to using the "professional network" for sourcing and screening candidates in 2013, LinkedIn enjoys a market penetration few competitors can match, as well as the unique ability to influence the content and conversation around industry benchmarks and best practices.  That's why, even with the deluge of preview and prediction posts looking at the year ahead in hiring, it was worth taking a look at what LinkedIn forecasts as the top trends in talent in 2014.
Top 3 Trends Impacting Recruiters in 2014
Unlike so many point solutions or pundits behind these posts, the Mountain View based company actually has the ability to translate talking points into tangible talent trends.  And, not surprisingly (or inaccurately), LinkedIn use factors into all of them. Here's their take on the top 3 talent trends recruiting and HR professionals need to know; click here to check out a full version of their most recent report or check out the SlideShare (a LinkedIn property) below: 
The war for talent gives way to the war for talent branding. Recruiters ranked talent branding among the top 3 competitive threats for 2013, and we don't expect that to change in 2014. Why? Companies also see this as a key competitive advantage: 85 percent* believe employment branding significantly impacts their ability to hire great talent. The fact is, while most companies understand that talent branding is what draws the best and brightest to their front doorstep, few companies are doing it, and even fewer are doing it effectively. In 2014, we think more companies will get it right.

"Going mobile" means more than just mobilizing career sites. Mobile might seem like a tired buzzword, but only 13 percent of companies say they've invested adequately in mobile, so there's still a lot of work to be done here. Much of the conversation around mobilizing recruiting focuses on optimizing career sites. While that's certainly important, it's a piece of a much larger pie. We think 2014 will be about the whole pie – mobilizing the entire recruiting process from a prospect discovering a job via their tablet on the way home from work to a recruiter offering a candidate a job from their smartphone.

Smart companies stop losing the talent they worked so hard to recruit. Which came first, Steve Jobs, or the iPod? Executives increasingly realize that talent is their company's greatest strength. Today we see some savvy front-liners leveraging LinkedIn products and services to get better insight into the skills in their current workforce, and to provide career advancement opportunities to high performers. They're putting more focus not only on hiring, but on retaining their best and brightest, increasing their chances of success.
It's interesting to note that these were compiled in June of last year, which gives us at least a couple of quarters to adjudicate their powers of prognostication – and so far, it's looking like LinkedIn is right on the money.  Of course, the real question of 2014 just might be not what to expect in recruiting or HR Technology, but rather, what to expect from LinkedIn.  Any guesses?
---
---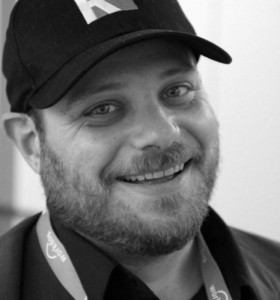 Matt serves as Chief Content Officer and Global Thought Leadership Head for Allegis Global Solutions and is a partner for RecruitingDaily the industry leading online publication for Recruiting and HR Tech. With a unique background that includes HR, blogging and social media, Matt Charney is a key influencer in recruiting and a self-described "kick-butt marketing and communications professional."
Recruit Smarter
Weekly news and industry insights delivered straight to your inbox.