It sounded, on the surface, like a can't miss premise. eHarmony, one of the world's largest online dating sites, would leverage its extensive data set, proprietary algorithm and established track record of finding fit to match candidates with jobs.
The product, which would ultimately go-to-market under the moniker "Elevated Careers" (likely due to the dearth of decent recruiting related URLs), was first announced all the way back in 2013.
In a lengthy profile of founder and then-CEO Dr. Neil Clarke Warren, whose ubiquitous (if not awkward) appearance in eHarmony's ads made the brand a household name, CNN reported eHarmony was "also working on a career site to apply their secret sauce to the job search."
In the conclusion to the feature, Warren offers advice for all the unrequited romantics out there looking for love, telling them that the most important thing to remember when looking for the right match is that not to hurry.
"It could take as many as five years to find 'that person' using his site," CNN reported. "But it'll be worth it. [Warren]: "We encourage people not to settle.""
Starter Marriage: Elevated Careers Back on Market and Looking for Love.
Flash forward four years. Unfortunately for Warren, it appears that the recruiting industry refused to take his advice. After a three year run up prior to the product's much hyped launch this past April, RecruitingDaily can confirm that the company is attempting to sell the site after less than a full year on the market.
RecruitingDaily obtained this email, sent to prospective buyers from Elevated Careers GM Dan Erickson, and is presenting it without additional comment as an industry news item. This should not be construed as any sort of indictment on the product, the people or personal attack. Like, for real though. Slow your roll.
Also, as a disclaimer, Elevated Careers spent a significant amount of money during the past calendar year with RecruitingDaily, although is no longer a client. Now that we've got this out of the way, if there are any prospective buyers out there, this might be second marriage sort of material if you're lonely and looking this Valentine's Day.
What follows is the email in its entirety. We offer no comment, as we believe that this document speaks for itself (our source will remain anonymous).
And Happy Valentine's Day, from all of us at Recruiting Daily.
Acquisition Opportunity from eHarmony
eHarmony™ is offering for sale its Elevated Careers™ business to HR Tech and HR Services companies with strong B-to-B marketing capabilities.
We Are Offering to Present in Person. We're starting a disciplined sales process designed to give you enough information at each of several gates to allow you to determine whether you wish to proceed to the next gate.  If you are interested, the first thing you have to decide now is whether, based on the information contained in this email, and any follow up telephone inquiry you choose to initiate this week, you would like to receive in your offices a presentation by Elevated Careers™ and eHarmony™ Management describing the business and its capabilities.  We are making presentations in North America and Europe in February (this month).
Why Are We Doing This?  The principal purpose of meeting in person at the outset is to permit your authoritative evaluators, including specifically the P & L business unit head(s) who would be accountable for performance of an acquisition of Elevated Careers™, to surface on the front end any issues unique to your organization that would terminate potential interest.  That way, if interest remains after the presentation, business development staff know from that moment they have the mandate from P & L stakeholders to proceed to the next phase of more detailed due diligence, and what to emphasize in that phase.  If interest terminates, it terminates for what are more likely to be the right reasons, and very early in the process, before any significant time is invested by key operating personnel.
What Would You Be Buying?  The Superior Employment Branding and Recruitment Tech Suite.   eHarmony™ invested its scientific and technical know-how, informed by continual testing over its large installed user base, over a 5-year period to create a product suite with the following functional components:
Employment Branding Module: Identifies and expresses an "Employment Brand" organized around factors driving employee engagement to elicit the very best job candidates and reduce all turnover, and particularly regrettable turnover.
Candidate Assessment Module: Identifies candidates according to attributes predictive of long-term employment engagement and productivity specific to client organization, division or unit.
Clearinghouse Module:Matches candidates and enterprises based on congruity of:  1) skills; 2) employment/individual culture; 3) workplace/individual values; and, 4) personality attributes.
Unique Product Results from Competitively Advantaged Development Incubator:  The Elevated Careers™ HR Tech tool set works exceedingly well because it had a distinct scientific and technical development advantage not enjoyed by any other HR Tech company:  it is borne of the same scientific and technical talent that has matched millions of people in long-term personal relationships ever more efficiently over many years.
Marquee Test Sales Success:  Elevated Careers™ enjoys marquee test sales to a mix of industries to such discriminating employers as:  AT&T, Dovetail Software, Figg Engineering Group and WOW Communications.  The technical and business principles, the efficacy and the value of the products, are proven.
A Tiger eHarmony™ has by the Tail – that You Can Harness.  Market test makes clear to the eHarmony™ Board that the Elevated Careers™ business is poised for an incredible take off.  It is also clear that it is a take-off though, that because of its velocity and magnitude, will fundamentally require re-vectoring eHarmony™ away from its B-to-C marketing, sales and customer service foundation.  The eHarmony™ Board has decided that the highest and best use of Elevated Careers™ will be with an enterprise with substantial existing strength in B-to-B HR Services marketing, sales and relationship management – and for this reason has decided to divest control of Elevated Careers™ to an entity with the capabilities to better achieve the commercial potential of this HR Tech innovation.
A Summary Description of Opportunity ("Teaser") is attached to this email.  Please review and circulate within your organization, and highlight that this particular opportunity comes with a "next step" that is an in-person presentation opportunity that perishes after February.  The Elevated Careers™/eHarmony™ Executive presentation team will have more flexibility to meet with you on your schedule the earlier you can develop and communicate an interest in meeting.
For more information, visit elevatedcareers.com.
Editor's Note: Told ya.
---
---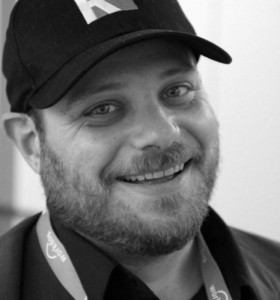 Matt serves as Chief Content Officer and Global Thought Leadership Head for Allegis Global Solutions and is a partner for RecruitingDaily the industry leading online publication for Recruiting and HR Tech. With a unique background that includes HR, blogging and social media, Matt Charney is a key influencer in recruiting and a self-described "kick-butt marketing and communications professional."
Recruit Smarter
Weekly news and industry insights delivered straight to your inbox.