As labor markets remain relentlessly competitive and economic pressures like soaring inflation show little sign of abating, it's crucial for companies to be capable of attracting and retaining talent. HR professionals need to give candidates compelling incentives to make it through the entire interview process and ultimately accept a job offer, and this means recognizing how their demands and expectations have shifted.
This is the main focus of a recent report based on a survey of almost 2,000 job-seekers around the world – discovering how candidates perceive the hiring and retaining process and providing insight about what they really want. 
One of the biggest finds? Job seekers prioritize flexibility above all else. When asked to rank certain job factors by order of importance, they ranked flexibility and work-life balance in the top spot, over compensation, company culture and benefits. And if an employer fails to offer flexibility, there can be consequences, one-third of candidates said they have turned down a job because it didn't offer flexible or remote options.
After two years of working remotely, it's clear that how and where employees work will never be the same. This is why HR teams and recruiters have to provide flexible work arrangements and ensure that candidates are aware of these options in the interview process.
When companies provide the flexibility candidates are asking for, they'll demonstrate that they're committed to the well-being of their employees and capable of adapting to a new era of work.
Flexibility Is the Number One Priority for Job Candidates
When the study asked candidates what they value most in a potential employer, opportunities for career advancement, better compensation, and workplace culture were near the top of the list. But the main feature candidates are looking for is "better work-life balance."
A key element of striking this balance is providing flexibility – now that employees know what it's like to work outside the confines of a standard office environment, they have increasingly embraced the independence offered by remote work.
According to a recent PwC survey, 63% of the employees who say their jobs can be done remotely expect their employers to offer a mix of remote and in-person work over the next year. Similarly, Gartner anticipates that 48% of employees will continue working remotely at least some of the time – up from 30% before the COVID-19 pandemic.
Despite the inevitable headaches caused by the shift to remote work, 83% of employers say this transition was a success. In other words, companies will continue to provide remote work options, so HR teams have to make these options a priority if they want to remain competitive.
"Flexibility" is the word that appeared more than any other in the research. This doesn't just mean HR professionals should continue to offer and refine remote work options – it also means they have to treat all candidates as individuals with their own unique concerns and priorities, and this begins with the recruitment and hiring process.
Demonstrate Your Commitment to Flexibility in the Hiring Process
Candidates abandon the hiring process for many reasons, such as salaries that don't meet expectations, better job offers and negative reviews about a company's culture. For one-third of candidates, the fact that a company didn't offer remote or flexible work options was enough to drop out of the recruitment process.
This is a blaring warning to companies that still force employees into the standard nine-to-five office setting, and it should remind companies that offer flexible work options to emphasize these options in the hiring process.
One of candidates' main reasons for giving up on the hiring process is "poor communication from the employer / recruiter" – a reason which is second only to "salary didn't meet expectations." While it's clear that employees want companies to be upfront about the salaries they offer (82% say they prefer when job descriptions list salary information), they also want transparency and open communication across the board.
When hiring managers and recruiters clearly outline a company's remote and flexible work opportunities during the recruitment process, they'll address two major candidate priorities at once.
The survey revealed that companies are losing far too many candidates because they have a lackluster hiring process – a finding consistent with other research. For example, a 2021 survey found that over three-quarters of senior candidates say recruitment processes affect their perception of a company. This is all the more reason to have open discussions with candidates about crucial issues like flexibility.
Navigating a New Era of Work
The COVID-19 pandemic catalyzed a wide array of sweeping changes in how employees work, and many of these changes are likely to be permanent. Candidates' demands and expectations haven't just shifted because they've grown accustomed to remote work and other forms of autonomy in their professional lives – they've also realized that they can be more selective in the jobs they accept.
Over the past few months, the U.S. Bureau of Labor Statistics reported that quit rates are at record highs – a sign that employees are searching for better opportunities.
A core theme of the report is candidate confidence: 79% of respondents have faith in their ability to command pay, 87% believe they will find a satisfying new job, and 84% feel they're able to demonstrate their full potential to employers.
These are all indicators that HR policies need to stand out from the competition, and one of the best ways to do so is by providing flexible work arrangements. According to Deloitte, 94% of professionals in the U.S. say they would benefit from work flexibility, "with the top gains being less stress/improved mental health, and better integration of work and personal life."
Companies with flexible work options have more engaged and productive workforces than their competitors, and as our Candidate Experience Report demonstrates, they're in a stronger position to recruit top-notch employees. Although companies are still determining how they can best make the transition to flexible work, the evidence that this will have a positive long-term impact on their ability to hire and retain talent is becoming stronger every day.
---
Authors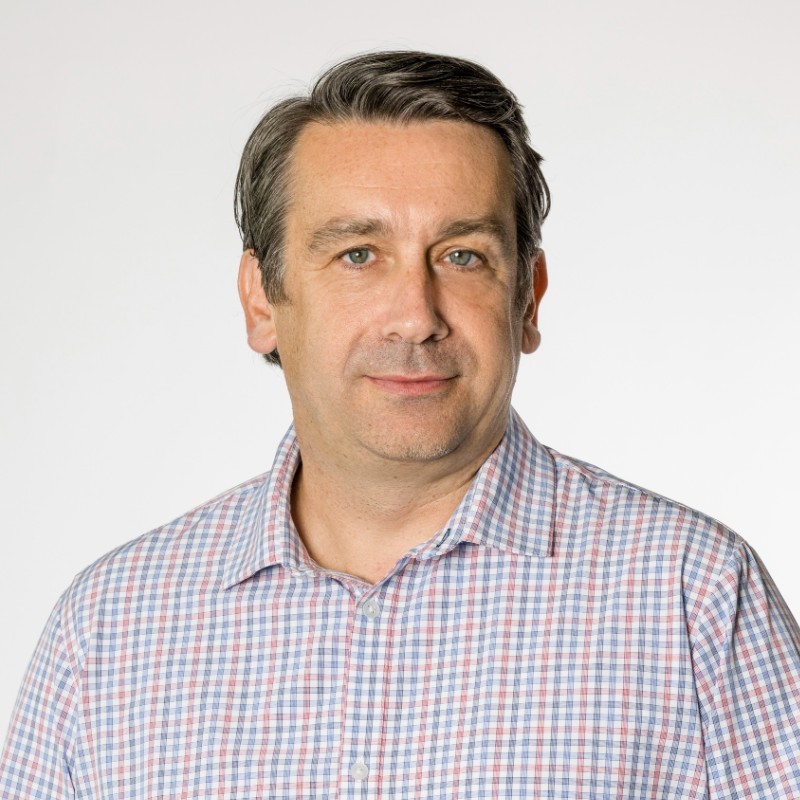 Josh is the Founder and CEO of Criteria. He started the company in 2006 with a vision to create a SaaS-based pre-employment testing service that would make the highest quality employee assessment tools accessible to companies of all sizes. Prior to launching Criteria, Josh cofounded an online test preparation company, Number2.com, which was acquired by Xap Corp of Culver City, CA, in 2002. After the acquisition, Josh served as the President of Xap's test prep division. He has coauthored testing-related articles published in the Journal of Educational Computing and the American Psychological Society Observer. Josh holds a Ph.D. in history from Harvard University, where he was a Fulbright Scholar and a Mellon Fellow.
Recruit Smarter
Weekly news and industry insights delivered straight to your inbox.