"Ghosts seem harder to please than we are; it is as though they haunted for haunting's sake — much as we relive, brood and smolder over our pasts." — Author Elizabeth Bowen
About seven years ago, with the rise of online dating and dating apps, came the term ghosting. In essence, it meant that two people had agreed to meet at a set time on a set date and one of them just didn't show up. No phone call, no text message, no follow up whatsoever. While typically thought to be poor form, this method of disconnecting has since infiltrated other aspects of life, including the workplace.
At first, there were stories about candidates skipping out interviews, presumably because the job wasn't of interest or they found something better. Annoying, yes. Rude, for sure. The long-term impact on the organization varies. Though at this stage, potentially minuscule. However lately, the narrative shifted. Rather than missing interviews, candidates turned new hires began jumping ship on their start date without so much as a head's up.
Beyond the Miss Manners-style implications, this scenario hurts the bottom line. At this stage in the recruiting process, there's an investment to consider. By one account, cost per hire is upwards of $4,400 on average. There's also time and effort, with time to fill hovering around 30 days. Ouch. But what's an employer to do?
Pause and Reflect
With ghosting, one of the biggest frustrations is never knowing the reason why. Logically, it's most likely on this new hire, though sometimes it could reflect on the organization. So, once established that this person is never, ever, ever showing up, quit calling them and do some recruiting research.
Trace their individual experience to identify any possible pain points in the candidate experience. How did automation and communication factor in? Did the candidate get strung along for months on end? Were their start date and onboarding process spelled out and confirmed ahead of time? Also, examine their offer and how this might compare with similar positions that may have lured them away.
Low unemployment rates mean that this is an employees' market and right now, ghosting isn't limited to new hires. If employees are also disappearing without notice, there may be a culture issue to blame. Before the trend continues, try and get to the heart of the matter through internal introspection.  
Recruit Continuously
Observation complete, advertence in hand, get back to what's truly important: finding a talented new hire to fill this role. Now, chances are, there were a few other applicants under consideration before the ghost got selected.
Before starting the process anew, think about going back to these other candidates and explaining that the position reopened. Those still available with a legitimate interest in the organization will likely set aside any bruised feelings for another chance. There is also the possibility of finding fresh candidates hiding out somewhere deep inside the ATS, or maybe even internally. Always hit refresh before restarting.
If this isn't an option, think about, recruiting continuously. While there's no foolproof way to escape ghosting, having a free flow of candidates may ease the fallout if and when it occurs again. Whenever feasible, keep scheduling interviews since dropout doesn't always happen on the first day and maintain the open req until a new hire is 100 percent onboard.
Move On
With the ghost out of sight and (mostly) out of mind, move the process forward. Automate the time-consuming top of funnel work like recruitment marketing, sourcing and screening to give recruiters more time for relationship building. In doing so, bonds are forged and strengthened, giving candidates a chance to invest in the organization, well before they start. This approach infuses humanity into the hiring process, and lets candidates know there are real people on the other end of the exchange, eager to welcome them as an employee.
In addition to the top of the funnel, consider improving onboarding to make it more appealing. Some tasks are obligatory, but telling new hires that they'll spend their first week or more in a conference training will send some running for the hills. The goal should be to bring new hires into the fold as quickly as possible, connecting them to coworkers, making them feel included and letting them know that their presence is an integral addition.
Ghostbusting
More often than not, ghosting is the result of a poor candidate experience, lengthy hiring timeline, and underwhelming onboarding offer. To avoid the threat of ghosts, organizations can learn from current recruiting processes as well as existing employees to humanize the organization and make the role more desirable. This extends to all aspects of the talent acquisition lifecycle and includes the technologies used, reliance on automation and ultimately, communication. Leave no business unfinished and prevent the possibility of ghosts.
---
Authors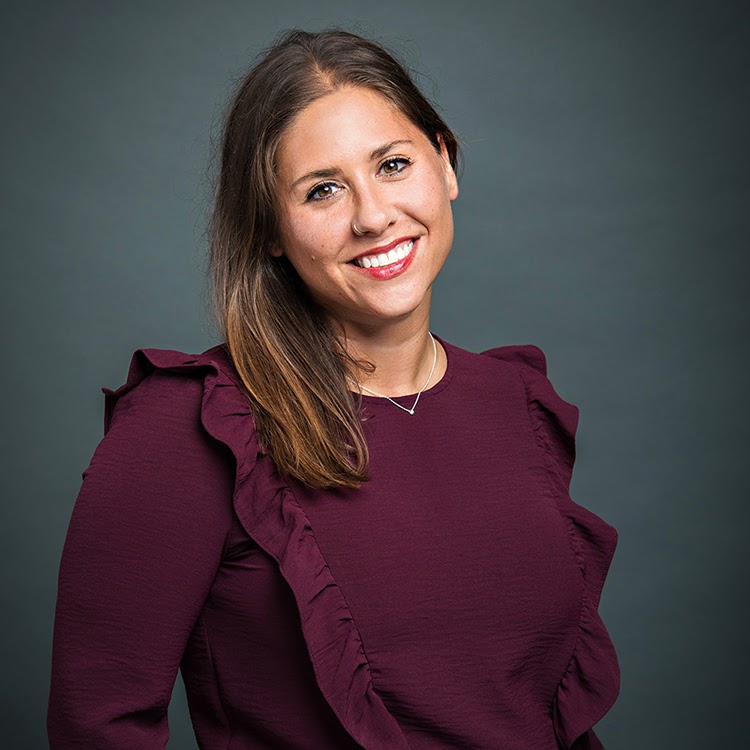 Katie Achille is a contributing writer for RecruitingDaily and PR professional, marketer, and serial freelancer with 15 years of experience supporting organizations from startups to Fortune 500 corporations, specializing in HR and recruiting technology. Her career highlights include launching a massive employer brand project at Verizon, writing a book with a former presidential cabinet member, promoting top lecturers such as Fareed Zakaria and Thomas Friedman, penning entries in an encyclopedia of military science, and teaching Pilates. Over the years, her work has appeared in Forbes, Entrepreneur, Venture Beat, Business Insider, Human Resource Executive, Workspan, and many more. She holds a BA in Journalism and Media Studies from Rutgers University and an MA in Historical Studies from The New School. You can read her latest musings at katieachille.com or connect with her on Twitter and LinkedIn. 
Recruit Smarter
Weekly news and industry insights delivered straight to your inbox.