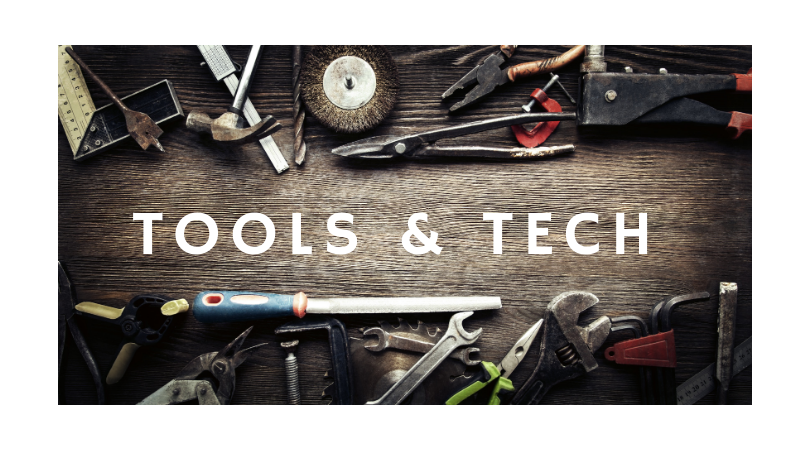 As it turns out, we spend a lot of time talking about HR technology but don't dedicate much energy to the regular, everyday consumer tech working behind the scenes. And what good is the house we live in if the foundation is shot? Consumer technologies underpin the world around us, at work, at home, and on the go, so it makes sense that we should maximize these investments, rather than overlook them. These solutions run the gambit from electronic equipment like TVs and gaming consoles to communication tools like cell phones and laptops. We interact with such devices all day long and rarely give them a second thought. Until now. 
And while many of us are familiar with big trade shows like the annual HR Tech Conference, you might be less familiar with this little conference called the Consumer Electronics Show (CES). Put on by the Consumer Technology Association, CES is a behemoth of an event that includes an annual awards program. With 28 categories on deck for 2020, it would be tough to find a correlation back to HR and recruiting for each of these innovations, but for the sake of it, let's explore five favorites that fit the bill. 
Accessibility For Disabilities
Accessibility is a topic that doesn't get enough attention in HR technology, especially as it relates directly to diversity and inclusion. Says CES, these are "products and services with innovative features that enable ease of use by disabled persons to improve accessibility for seniors and persons with disabilities, regardless of cognitive, mobile, hearing and visual abilities." Think about website add-ons that make it possible for all candidates to apply, not just some: screen readers, screen magnifiers, text readers, speech or voice input and other assistive technologies. With this consumer tech in place, you'll be able to cast a wider net and engage a more diverse talent pool, while reinforcing a commitment to inclusivity. 
Computer Accessories 
We're years past the BYOD conversation, and yet, depending on the organization, it sometimes feels like we're beholden to only what's provided. But do we have to be? In an era of remote work and increased mobility, why sit around three feet from the closest outlet when you've got better options? Enter one of this year's CES Best of Innovation winners, the EnergySquare universal wireless charger for laptops. Without getting too technical, we'll say this lets you cut the cord and work from wherever it's convenient, without worrying about your computer dying mid-video interview. Obvious, but easy, the way technology should be
Software & Mobile Apps 
No doubt you're already using software and mobile apps as part of your daily outreach, but have you considered the relevant technologies outside the recruiting sphere? From getting organized to improving your social following, some add-ons can empower your process. Even something as simple as cleaning up those open browser tabs can make a difference and prevent you from falling down an internet rabbit hole. At the same time, social scheduling and insights can ensure you're staying top of mind for candidates without spending an hour laboring over how well your last status updated performed. Save your energy for the important stuff, like finding the right GIF to include. 
Audio/Video  
A/V is a vast category when it comes to consumer tech, so rather than try and cover every possible angle, let's look at another of 2019 Best of Innovation winners, Scosche's BTFreq™ with Alexa. Basically, this is a dual-port car charger that plugs into your car's cigarette lighter. And beyond charging up both a smartphone and tablet during your commute, it's also got a Bluetooth FM transmitter with Amazon Alexa built-in. Think of the productivity! Hands-free note-taking, calendaring and so on. And it doesn't have to be Alexa either, you can easily pair the device with Siri or Google Voice instead. 
Virtual & Augmented Realities 
Yes, we've seen VR and AR in HR before, but not so much coming from the consumer perspective. But forget Google Glass, there's a new headset in town, and it looks much like you'd imagine. Designed with the enterprise in mind, the HTC Vive Pro Eye VR system is clunky on the outside with precision eye-tracking on the inside. There's even the option to add handheld controllers. With this one in place, assessments, simulations and training become immersive, while the eye-tracking function analyzes the user's movement, attention and focus, offering up deeper insights about performance and interaction. Or you can use it for virtual avatars and creep out your coworkers in meetings by blinking rapidly. 
Consumer technology gives recruiters a whole lot more to think about than the average CRM. And figuring out where and when to use these solutions offers up a new take on the process. Happy shopping!
---
Authors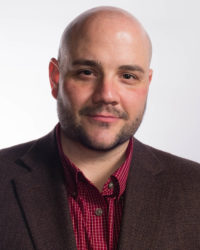 Ryan Leary helps create the processes, ideas and innovation that drives RecruitingDaily. He's our in-house expert for anything related to sourcing, tools or technology. A lead generation and brand buzz building machine, he has built superior funnel systems for some of the industries top HR Tech and Recruitment brands. He is a veteran to the online community and a partner here at RecruitingDaily.
Recruit Smarter
Weekly news and industry insights delivered straight to your inbox.