The Year of Magical Rethinking
Safe to say, 2020 threw the whole world a giant curveball. Everything from grocery shopping to conferences and concerts looking a lot different than they did back at the start of the year. And while technically it's still summer, 2021 isn't that far off.
But here's the thing – things aren't going to change when the clock strikes midnight on December 31. What's happened these last several months isn't going to disappear. If anything, the promise of 2021 offers little more than the chance to rethink how we're operating right now. Which, for many, is survival mode.
So how do we move from surviving to thriving without any certainty in the future?
We rethink.
2020 allowed us to unthink, to undo years of "Because we've always done it that way" and pivot as quickly as possible to keep on keeping on. There's been a lot of talking about resilience and empathy, about showing compassion and giving one another space. Of reading the room and recognizing that we're working through "unprecedented times."
And while all of that is true and necessary for our continued existence, it's unsustainable. At some point, we need to reframe the narrative and adopt new thinking – in our daily work, in recruiting and hiring and beyond.
Rethink how we connect
Events are one example. It's hard to say when we'll all be back in a big beige ballroom again, bouncing between booths, commiserating over tasteless food, and comparing notes on session speakers. It will happen at some point, but maybe not in 2021.
So, for now, we need to rethink how we connect. Maybe they become smaller, more exclusive offerings. Or perhaps we build a virtual campfire to sit around.
Many within the HR and talent acquisition spaces have started creating groups around relevant interests, like diversity and inclusion book clubs. 
Revising our understanding of work
More than the conference circuit, there's the day-to-day to get through. With the line between work-life balance all but erased, how do we maintain productivity without losing our sanity?
How do we recreate water cooler talk without "hopping on a call" or scheduling yet another Zoom meeting? There are voids to fill as we collectively revise our understanding of work.
At the start of the lockdowns and call to shelter in place, the four-day workweek conversation reopened before quickly fading back into the ether. Maybe starting January 1, we stop scheduling calls on certain days, giving ourselves the ability to slip away from the screen without anyone noticing – including ourselves.
Allow the candidate to shine
Then there are the processes to consider. Yes, there are higher numbers of candidates on the market, but that doesn't make the process any easier. If anything, it's placing additional pressure on both the people filling reqs and those looking for work.
Job descriptions and resumes have long faced scrutiny for feeling one dimensional. How do we accurately communicate who we are if we won't have the ability to meet one another in person?
Video is the logical solution, but maybe we've made things overly complicated in recent years. Let's focus more on allowing candidates to shine than trying to decode the meaning behind their facial expressions.
Preferred communication styles
Communication is another big one, especially after months of "now more than ever" and "the new normal." We need to face facts when it comes to the employer brand. It could be months or even years before teams get the chance to spend quality time together in a tangible way.
What stories can we tell in the interim through job descriptions, career sites, and during onboarding that will resonate and bridge the gap? Virtual cocktails hours get old fast and feel just about as awkward and impersonal as the in-person ones.
We need to bring intimacy back into the equation by learning more about preferred communication styles and meeting each other where they want to be, despite the pandemic stay-at-home circumstances.
Resilience and empathy
And finally, going back to resilience and empathy for a moment. We're still going to need these in 2021. But both can take many forms. Pause and take a moment to really think about what success will look like next year.
It might be as easy as upgrading home offices or instituting a daily or weekly cap on meetings. It could also mean rebuilding your HR tech stack from top to bottom. There is no roadmap to follow in pandemic times, but it's clear that the way out is going to take some time.
Even so, we need to start laying the path, changing our own behaviors and abilities to fit current conditions.
---
Authors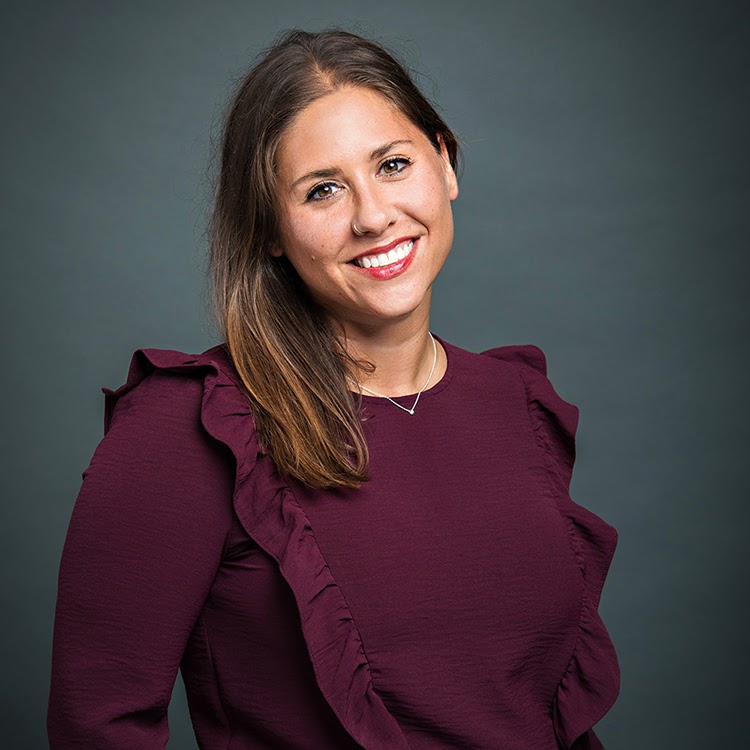 Katie Achille is a contributing writer for RecruitingDaily and PR professional, marketer, and serial freelancer with 15 years of experience supporting organizations from startups to Fortune 500 corporations, specializing in HR and recruiting technology. Her career highlights include launching a massive employer brand project at Verizon, writing a book with a former presidential cabinet member, promoting top lecturers such as Fareed Zakaria and Thomas Friedman, penning entries in an encyclopedia of military science, and teaching Pilates. Over the years, her work has appeared in Forbes, Entrepreneur, Venture Beat, Business Insider, Human Resource Executive, Workspan, and many more. She holds a BA in Journalism and Media Studies from Rutgers University and an MA in Historical Studies from The New School. You can read her latest musings at katieachille.com or connect with her on Twitter and LinkedIn. 
Recruit Smarter
Weekly news and industry insights delivered straight to your inbox.