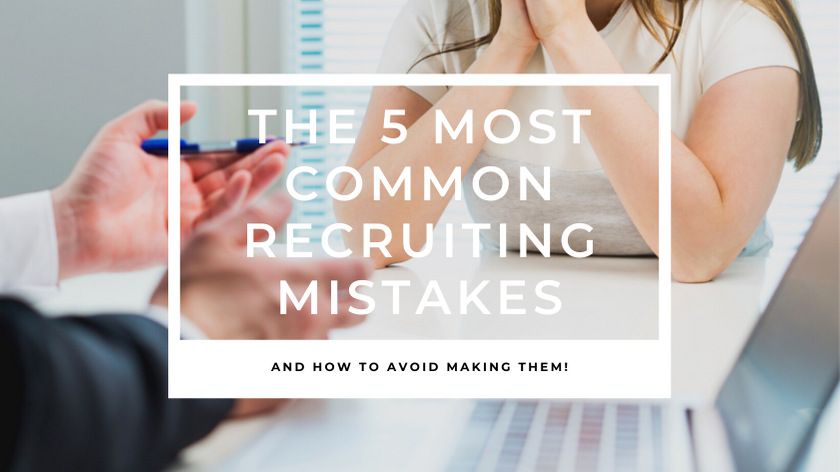 The Most Common Recruiting Mistakes in 2020
Recruiting is a crucial process for most businesses, and most invest a significant amount of time and money into finding the best candidates. Finding top talent that's a good fit for your team can boost your company's productivity, return on investment, and overall success. Despite the $10,000 + annual cost that more than 60% of businesses invest in recruiting, nearly three-quarters of employers are affected by bad hires, costing an average of $15,000 each time. In this article, we share companies' top recruiting regrets in the past year and show what steps you can take to avoid these five common recruiting errors.
1. Not Testing Candidates' Skills
Trusting a candidate's assessment of their own skills, on resumes or in interviews, can lead to disaster for several reasons:
Some candidates overestimate or underestimate their abilities.
Some candidates are dishonest about their skills or experience.
Sometimes a recruiter and a candidate misunderstand each other during the interview.
To fully evaluate a candidate's skills and abilities, you need to use skills assessment and testing. More than 80% of companies use some form of pre-employment screening, most commonly using job simulation and culture fit assessments, even for entry-level employees. While getting to know candidates through resumes, interviews, and background checks is a critical part of the recruitment process, companies should make a point to include the type of scientific evaluations that only testing can provide.
2.  Only Relying on External Candidates
Promoting from within your company provides you with several leadership advantages:
Provides you with leadership that's already a good fit for your company culture
Demonstrates a viable path for growth to your staff
Candidates adapt quicker since they are familiar with company ethics, policy, and best practices
Although bringing new people into your company can offer advantages such as fresh ideas and an eager attitude, promoting from within your company can sometimes provide greater long-term benefits.
3.  Rushing the Recruitment Process
In today's job market, it can be tempting to rush promising candidates through the recruitment process. Rushing happens for many reasons. Sometimes, you don't want to lose a candidate to other companies. Other times, your staff may be struggling to compensate for a missing team member. Or, perhaps an employee's quick departure left a gap that's causing production issues. Rushing the recruiting process, however, can cause you to make mistakes and compromise your hiring decision, resulting in several disadvantages:
Poorly conducted interviews
Exclusion of key decision-makers
Ignored red-flags
If you rush the recruiting process, you're more likely to overlook shortcomings that indicate a person may not make the best candidate. You're also at risk for overlooking candidates that could be a perfect fit for your company.
4. Limiting Job Postings to Singular Platforms
Share your job postings on multiple platforms to attract the best candidates for your open positions. Instead of posting on all available job boards, though, research your industry to learn what resources work best to find the best type of candidates. For example, Stack Overflow Careers and Github Jobs are excellent resources for recruiting tech talent. If you're searching for designers, Behance and Dribbble are great places to post your jobs. LinkedIn and Indeed are excellent recruitment tools for general and niche business professionals.
Pay attention to where your competitors post their jobs. They may have valuable insights on what job boards work best for your industry. Additionally, consider tracking where you post positions, and take notes on the quality of candidates that the job boards drive to your door. Over time, this can help you discover the best places to post when you're looking to hire new people.
5.  Failing to Use Recruiting Technology
When asked what recruiting strategies they plan to invest in next year, the most significant percentage of companies (23%) said recruiting technologies. Recruitment software such as Workable and Applicant Pro can save your HR team time on repetitive tasks and time-consuming research, such as:
Applicant screening
Managing interview schedules
Answer candidate's basic questions
Recruiting technology is essential to successful recruitment in today's fast-paced business world. This is because it automates repetitive, time-consuming tasks and leaves more time for HR personnel to focus on selecting the best candidates.
Avoid Common Recruiting Mistakes When Hiring
Test your candidates' skills, consider promoting from within, avoid rushing the process, share your job postings widely, and incorporate recruiting technology for the best chances at hiring top talent that's a good fit for your company.
---
Authors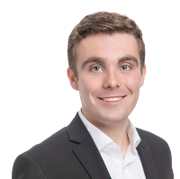 Seamus Roddy is a Content Developer for Clutch, a B2B research and review platform in Washington, D.C. He leads the company's HR content and research efforts.
Recruit Smarter
Weekly news and industry insights delivered straight to your inbox.