Earlier this year, I applied for a gig with one of those companies who has become the toast of the HR town, an industry darling that's successfully positioned itself in the public eye as a passionate promoter, staunch supporter and pioneering "thought leader" (if a company can actually consider itself a "thought leader" in the first place) when it comes to candidate engagement and experience.
Hell, this reputation for treating people the right way was one of the major reasons I decided to throw my hat in the ring in the first place.
The application process raised no red flags – in fact, I was pleasantly surprised at how easy their ATS was to use, which was a good thing, considering it's their own product.
Within two minutes of hitting the "submit" button, I received a pleasantly worded (if automated) "thanks for applying" e-mail.
Instead of just saying, "we'll get back if there's a fit" or something like that – a put off that's one of the biggest lies in recruiting – they actually specified in the message that "we'll get back to you within 7 business days."
I thought that was kind of cool, and a promise that underscored their ostensible commitment to having a best-in-class candidate experience. It has now been 65 business days. And counting.
I am still waiting for them to get back to me.
Do As We Say, Not As We Do.
I've been in this business long enough not to be surprised by hearing nothing but crickets on the other end of a job application, but in this case, the silence was kind of stunning. For starters, there's the fact that I was actually referred to this particular position – from someone pretty high up in the organization, at that – and we all know referrals are pretty much recruiting's Holy Grail.
Most recruiters roll out the red carpet for referrals, but those that don't give them the white glove treatment almost never give them the silent treatment.
You know, always follow up with any employee referral, if for nothing else than a matter of common courtesy? And all that jazz?
I mean, I did what any somewhat savvy (or even sentient) job applicant would do, diligently referencing the employee referring me, a highly respected person known to the hiring manager, and, I'm quite certain, to the recruiter themselves. I followed that up with a personalized note to the hiring manager, who happened to be the CEO of this organization and to whom I was directly referred. I've heard nary a single peep from these people, never received any kind of acknowledgement, to this day. Surprising, sure.
But wait. They're not the only one.
Sadly, they seem more the exception rather than the recruiting rule. And when the rules are this screwed up, it just might be time to consider changing up the whole game. Before it's too late.
What Your Dog Food Really Tastes Like.
Let's go back a minute to October 2013. It was a simpler time – Edward Snowden was on the lam in Russia, Drake was dominating the Hot 100 and Gravity was tops at the box office. Remember?
I do, because it was around this time a very intriguing gig first came across my radar. It sounded like it was right up my alley, and was with another major HR Tech/Talent Acquisition vendor with a big name (and bigger buzz) in this business.
Now, this particular organization heavily promotes the concepts of "candidate engagement" and "candidate experience" through a deluge of content marketing and lead generation activities, ranging from webinars to white papers to blog posts with prescriptive titles like, "Candidate Experience: What To Do And How To Do It!" 
They have also purportedly put their money where their mouth is, as a long time annual sponsor (and vocal supporter) of the Candidate Experience Awards (or the CandE Awards, for all you cool kids out there). Having learned about the position, I reached out to the in-house recruiter LinkedIn advised me was running point on this particular requisition.
To his credit, that recruiter responded, advising and directing me to complete an online application, which was quite mercifully painless and relatively easy. That was followed by a few perfunctory phone conversations, and once we'd felt each other out a little, finally scheduled a virtual video interview with the hiring manager. This somewhat lengthy interview, I recall, occurred on Halloween, 2013.
This proved to be something of an ominous bit of foreshadowing, but I didn't know that when I followed up after our hour long interview with a follow up e-mail expressing my sincere interest and thanks. You probably know how this Halloween horror story ends.
I'm still waiting for them to get back to me.
Candidate Experience: Oh the Humanity! Oh the Irony!
W
hile Alanis Morissette confused an entire generation on the difference between mere coincidence and actual irony, my good friends Merriam and Webster tell me that, in fact, the definition of irony is:
"a state of affairs or an event that seems deliberately contrary to what one expects and is often amusing as a result.

Situational irony, further, refers to a situation in which actions have an effect that is opposite from what was intended, so that the outcome is contrary to what was expected."
Now, despite what Alanis taught us, in order for something to be ironic, there must first be a diametric opposition between intention of thought and practical outcome (yes, I really do think). Irony occurs when what's said and what's intended are at exact opposite ends.
Thus, as far as I can tell, the outcomes (or lack thereof) stemming from these two situations where I actually prostrated myself to the powers that be in recruiting and put my faith in the system to deliver as promised seem pretty damn ironic to me. Not coincidental, not paradoxical, and not even just a situation that sucks major ass. Nope.
These experiences were so rife with contradictions between the expectations (and promises) delivered by the employer's messaging about candidate experience on the one hand, and what they actually make their own candidates go through, that can only be seen as irony, and the cruelest kind, at that. It's one thing to overpromise and underdeliver. It's another thing to overpromise and not deliver a damn thing to begin with.
Had either one of these organizations actually practiced what they preached and pontificated about ad nauseum at conferences, in content marketing and on social networks, even if it was just to tell me "thanks, but no thanks," I would be singing their praises to everyone I know in this insular little industry of ours – or at least, would have had a good enough experience to at least buy what they're selling to the HR and recruiting industry.
Do what you say, everything's OK. Simple as that.
Instead, my own candidate experiences soured me so much on these organizations that I've had numerous conversations with people who probably look a lot like their target buyer – maybe because they're mostly senior level talent leaders – about what I really thought about these two companies.
I shared my experiences, which led me to firmly realize that these VC funded blowhards were heavy on cash but light on ethics. They know how to package products and sell gullible HR and recruiting organizations a bill of goods, even if their product fails to deliver as promised (or in some cases, fails to exist at all).
I want to be clear, and this is an important caveat, that this has nothing to do with sour grapes. Just because they received my resume or I expressed interest in the job in no way means that I was the right person for the gig, or I hold any ill will to either entity for not hiring me. We all understand that.
What I don't understand is how companies who talk about the candidate experience so much in their product marketing and company branding fail at getting even the basics right. If these entities are truly market leaders at improving candidate experience, all I can say is, we're all pretty screwed.
Candidate Experience: Talk the Talk and Walk the Walk.
I don't know. Maybe I'm being a little too rough on these folks. It's not like they're the exception to the rule, and I'm a pretty congenial kinda gal who likes giving other people the benefit of the doubt.
I totally get that there are people behind every process, and no matter how solid that process might be, there's a fair chance that person is a hot mess.
A good portion of human beings are, you know; this is the primary business case for HR,.
Now, I've worked at organizations – and I'm sure you have, too – where people resign, become disengaged, stop trying or stop giving a shit about being part of the revolution by rejecting the status quo, because change is hard and no one ever got fired for business as usual.
Now, that's not saying that some of us don't get fed up and transition onto a pasture where the grass at least looks greener, but inevitably, that grass always has just as much excrement waiting to be cleaned up as the piles in the pasture you left behind.
On the other hand, I don't think that expecting that these companies at least stop bullshitting and start executing even a little bit better on candidate experience and engagement are expectations that are out of line or unrealistic. Of course, what the hell do I know? My expectations have been more or less shot to hell of late.
Now, it's one thing for some rinky dink local business – let's say, some mom and pop insurance agency – to suck at candidate experience, because there's probably limited employees and even more limited HR resources dedicated to the talent function whatsoever.
There are no dedicated recruiters, just a couple old HR biddies, one of whom wants nothing more than to get home to her cats and DVR full of NCIS: New Orleans, and the other who's a part time "benefits clerk" whose primary duties consist of tracking PTO and FMLA on spreadsheets and spreading office gossip.
But when your company's primary product shill, content marketing call to action and company brand are entirely predicated on the importance of candidate experience and you can't even manage to send even the most basic of candidate communications, it's another story entirely.
You can be out there barfing up buzzwords ad nauseum, spend thousands and thousands of dollars on marketing the importance of candidate experience (and your solution) to HR and recruiting decision makers, effectively commoditizing this concept, but no matter how much lip service you pay to this, you can't hope to hide from your own hypocrisy – or karma, for that matter.
This isn't a big industry, people talk, and once you're outed, you're out. So, a word to the wise: proceed at your own risk. But it's not really worth it, if you ask me.
Obviously, I was nothing more than another candidate/job seeker to these organizations, another person not even worthy of deigning with an acknowledgment, feedback or response. But the thing they probably overlooked is that with over 20 years of HR buying experience – and someone HR buyers still call for input on their purchasing decisions.
My access to the audience all that marketing is designed to capture, as well as the advice I'm going to continue to give them to avoid you at all costs (sharing my compelling little story of course), is more likely to end up with bad blood than a buyer.
That's not a threat. That's just saying if you don't practice what you preach, then I'm not going to let you lead the flock even further afield. Let's be real; we've got enough problems as it is without your buzzwords and bullshit.
Good thing I'm not the sort of person to name names…well, not publically, at least.
Call me, maybe?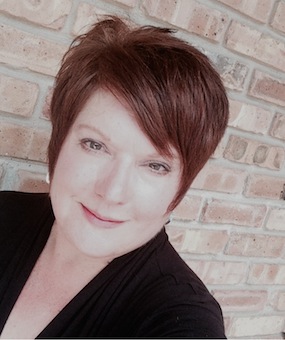 Robin Schooling is on a mission to make organizations better by making HR better. With 20+ years of senior HR leadership experience in a variety of industries, she consults with organizations, advises HR teams, speaks to HR and business audiences and writes for a variety of sites and publications.
Schooling has been an active and involved SHRM volunteer leader, holds a few of those HR certifications herself, and at one point in time even received an award as "HR Professional of the Year." She has been known to search out the perfect French 75 and is a fervent and unapologetic fan of the New Orleans Saints, even if they did trade Jimmy Graham.
For more for Robin, check out her blog, follow her on Twitter@RobinSchooling or connect with her on LinkedIn.
---
---
VP Human Resources, Hollywood Casino – Baton Rouge Robin is on a mission to make organizations better by making HR better. She's worked as a Human Resources and Recruiting Leader since the days of fax machines and has traversed a variety of industries including healthcare, banking, 3PL, and gaming. She speaks to global audiences on a variety of HR, Recruiting and HR Tech topics, has a popular HR blog, and one time had a by-line in Fast Company!  She serves on the Advisory Board for HROnboard, is the current Ringmistress at the Carnival of HR, and stays involved with groups including HR Open Source, the ATD Baton Rouge chapter, and various SHRM entities.  A fervent and unapologetic fan of the New Orleans Saints, she continues her relentless quest to find the perfect French 75. Follow Robin on Twitter @RobinSchooling or connect with her on LinkedIn.
Recruit Smarter
Weekly news and industry insights delivered straight to your inbox.