A tight labor market, signs of economic volatility, and a persistent skills shortage mean employers must now get creative to hire and retain top talent. As HR moves from a transactional function to a more strategic role in business, data is the biggest ally for talent leaders globally. In light of the sweeping impacts of the Great Resignation – combined with the expansion of the hybrid workplace – how can employers revive their talent strategies to meet business goals?
Enter talent intelligence. 
What is Talent Intelligence?
Talent intelligence is the process of collecting, analyzing and operationalizing data on both your internal talent data, your talent pool as well as your competitors' talent pools. Talent intelligence empowers talent leaders to make more data-driven decisions around hiring and retaining talent. Unlike people or workforce analytics, talent intelligence is laser-focused on providing competitive insights into the talent marketplace. 
It is critical data that leads employers to make talent decisions linked closely to business impact. 
So, how can business and talent leaders use this data to inform their talent strategy? 
How Do You Use Talent Intelligence?
Talent intelligence helps recruiters and talent acquisition leaders answer questions like:
What roles are high-demand within the organization and at similar/competitor companies?

What makes candidates choose or reject potential employers?

What pay range and benefits are being offered for similar roles in the market?

What role expectations do similar companies have from candidates?

How are similar organizations approaching culture, social justice, equity and other intangible benefits?

What are the role-specific and organization-wide benchmarks for metrics such as time to fill, cost-per-hire, turnover rates and time to productivity 

What recruiting channels are best suited for each type of role in the industry? Where do the best candidates come from?

Why do employees quit?

What retention methods are the most effective in the industry?

What sort of opportunities do employees look for after separation?
In addition to these questions, talent intelligence also provides powerful insights on wider organizational goals like DEI initiatives, environmental, social, and governance (ESG) efforts and climate change. 
What Data-Sources Feed into Talent Intelligence?
With increasing use of technology applications across business units, HR teams often have data flowing into their human capital management (HCM) from units like finance and IT in addition to HR-focused solutions like recruitment solutions. 
Let's look at some of the specific data points that need to be captured across solutions to stitch together a 360-degree view of talent intelligence.
Data source #1: Recruitment platform
Candidates' first interaction with potential employers is typically captured across recruitment solutions. AI-based talent acquisition solutions go one step further to analyze recruitment data captured through:
Candidate profiles on professional and social networks

Resumes

Interview data

Offer acceptance

Past interactions
Data source #2: Background Verification 
Background verification reports reports also offer rich data on candidates and their past employers. This is ideal for role-specific insights into past pay, responsibilities, and job expectations. 
Data source #3: Core HR Solutions
Core HR solutions or HCM platforms can be easily integrated with talent intelligence platforms and offer in-depth insights on an organization's internal talent. Some of the key touchpoints for data include:
Payroll information

Date of last promotion

Time in role/organization

Performance metrics and impact

Exits and qualitative data around exit interviews

Absenteeism
Data source #4: Job Boards and Aggregation Sites
Talent intelligence platforms can also tap into industry-relevant job boards and aggregator sites like Glassdoor to help TA professionals establish benchmarks on:
Salary ranges

Job responsibilities

Number of openings/role

Competitor reviews

Job descriptions
In addition to quantifiable data, purpose-built platforms for DEI can also offer information on the type of candidates who typically apply for specific roles. Organizations can use this data to fine-tune their messaging and craft more inclusive job descriptions to attract more diverse candidates. 
Data source #5: ATS and Employee Networks
Platforms like SeekOut can also tap into ATS and employee networks to gather data around diverse candidates who already have a connection to the organization. This data can then be leveraged to expand the sourcing funnel and create more opportunities to diversify the talent pool. 
Talent intelligence marries processes and technologies to help organizations maximize the outcomes of their talent strategies. AI-powered solutions play a key role in facilitating this discovery into internal and external talent dynamics.
At a time when there's a massive dearth of qualified candidates, TA leaders can no longer rely on traditional approaches to hiring and retaining talent. Intelligent talent solutions like iCIMS, Greenhouse, GEM, etc offer a path to leveraging talent intelligence like never before. As the role of talent acquisition evolves to address critical business challenges, the value of accurate data and insights cannot be overlooked.
---
Authors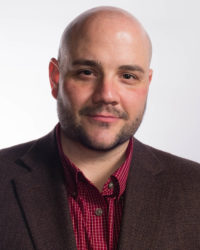 Ryan Leary helps create the processes, ideas and innovation that drives RecruitingDaily. He's our in-house expert for anything related to sourcing, tools or technology. A lead generation and brand buzz building machine, he has built superior funnel systems for some of the industries top HR Tech and Recruitment brands. He is a veteran to the online community and a partner here at RecruitingDaily.
Recruit Smarter
Weekly news and industry insights delivered straight to your inbox.