Agile software development revolutionized the practice, slashing creation time by embracing a new mindset about change, collaboration, and communication. In the 20+ years since it was developed, agile has been applied to other landscapes and industries with equally impressive results. As companies rush to modernize their workforce planning techniques and compete for top talent, agile recruitment has emerged as a powerful asset.
Here are the three things every business leader needs to know about agile recruiting.
Traditional Hiring Processes Need to Sunset
Three realities show the problems with traditional recruiting methods. On the employee side, candidates can apply for hundreds of jobs in a day, thanks to technology and online posting, pushing companies to respond faster and hire quicker. On the employer side, business models are changing, and roles are evolving, leaving companies unsure of the skills they need. At the same time, the competition for talent is fierce, so finding and hiring candidates often takes longer and costs more. These issues point to a need for change.
Companies no longer have the luxury of sorting through applicants leisurely or scheduling multiple rounds of interviews spread out over weeks. Tech tools were introduced to help recruiters and hiring managers be more efficient, for example, by using AI to scan resumes initially. But staffers soon found, these shortcuts introduce significant limitations.
Adding tech to traditional methods tends to marginalize candidates whose resume includes a hodgepodge of experience, non-linear paths, or gaps in employment, inadvertently pushing them out of the selection process. And tech solutions often mean a less-than-ideal experience for candidates, who have less time to engage with the company and hiring managers.
The Agile Recruiting Framework Fits Modern Businesses Better
The goal of agile frameworks is speed, where frequent feedback makes the next go-around better than the last. The looping process minimizes risk and maximizes value. In recruiting, agile methodologies mean using technology to speed up the process and having a person or group check in with the results to provide feedback and tweak job descriptions, screening criteria, and more to get the desired results.
Smaller efforts, frequent feedback, visibility, continuous planning, and prioritization characterize agile recruiting. Instead of sourcing for weeks before setting up any interviews, recruiters start smaller, lining up a few interviews as quickly as possible. This gives the hiring manager an opportunity to give feedback on sourcing the candidates and possibly adjust the direction.
When using an AI screening tool, the recruiter might start with five keywords and allow the program to pull the first batch of resumes for review and then consider: Am I seeing a wide range of candidates? Do I have choices, or does everybody's resume look exactly the same? If I'm looking for someone to bring new ideas to the team, how can I adjust my keywords?
According to a Gartner study, agile recruiting methods are proven successes. They measured a 37% decrease in cost per hire, a 22% reduction in time to fill new-to-firm roles, and a 31% increase in recruiter productivity.
Applying Agile Recruiting Can Help Tap Hidden Pockets of Talent
Adopting more agile hiring practices means breaking away from established routines and set-in-stone roles to reach pockets of talent that you might not see or consider while using traditional methods.
Schedule panel interviews: Save your candidate's time. Instead of conducting multiple interviews, moving slowly up the org chart, have multiple stakeholders conduct a panel interview, making sure that all parties agree on the evaluation criteria. Recruiters are less likely to toss out a candidate with unique experience, and hiring managers are more likely to see the potential.
Ask culture questions: Traditional recruiting includes "knock-out" questions that can wash candidates out of consideration. These questions aren't bad, however the practice indicates that you might be seeing too many potential candidates that need weeding out. More agile practices will hone your candidates so you can ask questions that indicate how they will fit into the culture. Talking about culture and norms in an interview also allows candidates to get to know your company and better imagine what the work environment.
Look beyond the persona: The thinking sounds good: You've got Bill, who is a top performer, so just have AI look for resumes that are the same as Bill's. The flaw is that AI isn't smart enough to break out the finer points of what Bill brings to the table, including soft and hard skills. Agile allows you to identify that Bill came with five years of experience and he's a critical thinker with high EQ. And agile adjustments allow you to determine what resume markers exemplify the right combo and all of the adjacent job titles that feature those soft skills.
For leaders wanting to encourage agile recruitment, it's important to remove as much friction as possible that could slow the process and risk losing a really great candidate. This means committing to a job description and a company overview that's transparent, prioritizing time to be part of the process or stepping out of the way, and providing thoughtful feedback and tweaks. Even more important is empowering hiring managers and HR to shift the process for strong candidates and couch requirements, if they find a strong candidate who doesn't fit a persona exactly. In today's hiring environment, agile recruiting helps make sure you're looking for the right person, and speed helps you get them.
---
Authors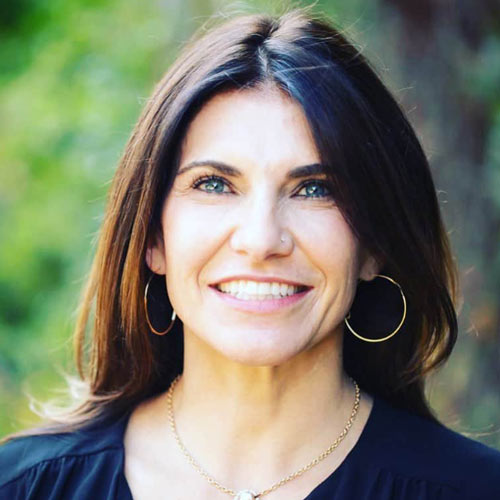 As a natural leader, Delphine Carter is the Founder and CEO of Boulo. Recognizing the potential for mothers in the workforce, she advocates for working mothers and caregivers, providing technology-driven recruitment solutions for employers and a community of support for would-be employees. Delphine Carter proudly serves on the Board for Innovate Birmingham, is a Fellow for the Women's Foundation of Alabama, an annual supporter of Childcare Resources of Alabama, and volunteers at First Light.
---
Recruit Smarter
Weekly news and industry insights delivered straight to your inbox.