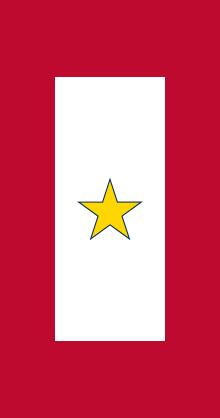 As a Gold Star Dad, I have a strong sense of respect and admiration for the men and women who support our country by serving in the military.  Every single one of them contribute to the backbone of our national security.  Their service is essential to preserve the American way of life.
I have had the honor to meet Medal of Honor recipients, the Secretary of Defense, the Captain of the most famous US warship (the USS Enterprise), the base commander of the largest US naval base in the world, Navy SEALS, Army Rangers, heroic survivors from Iwo Jima to Benghazi, and many more who are part of that backbone of our national security.
As a prior professional information technology services provider, I also respect and admire the men and women of IT who support our country's economic backbone.  They drive the engine of commerce that is critical to fund our military, as well as our educational institutions, healthcare systems, and all the government services that create this melting pot we call America.
I see a lot of similarities between our military personnel and our information technology personnel.  The basic similarities are obvious: drive, dedication, working long hours to complete a mission, striving for advancement, and a belief that a strong team can accomplish more than a group of individuals.
But there's an issue.
The rise of the fakes
The respect and admiration that all of these men and women have earned is being ripped off by dishonest people.  Unfortunately, our military has seen a rise in the deplorable act known as "Stolen Valor."  There are people who parade around in military uniforms they never earned — all for undeserved personal gain.  In large part they get away with their fraud because less than 0.5 percent of Americans serve in the military, and the average citizen would not easily spot the fakes.
Our IT professionals are also having their hard earned accomplishments stolen.  "Fake Resumes" have become a serious problem in the IT world.  Just Google "fake resumes", and you will not only find dozens of articles condemning the practice, you will find sites describing how to get away with it.

I've seen this dozens of times
One of my consultants, an active directory architect, was leading an AD migration for a multi-billion dollar global corporation.  I hired a junior level technician to assist the architect with paperwork, errands, and menial tasks (like getting coffee and supplies).  Years later I happened to come across the junior tech's resume on a job board.  I was appalled to see that the "junior tech" claimed on his resume to have been the "active directory architect who lead the project."
Since joining eTeki, the award winning technical interview-as-a-service platform, I have seen scores of these "fakes" exposed by our expert interviewers during video interviews.  One in particular stands out.  The candidate had a job on his resume, located in Portland, Maine.  Portland is pretty small — about 66,000. Coincidentally, our interviewer used to work in Portland.  After verifying that the candidate worked on-site, our interviewer said, "What a coincidence; I also used to work in Portland.  Where did you live?" The candidate sputtered a bit, started hyperventilating, and disconnected from the interview.  
Why does this happen and what are the repercussions?
There may be times where the need to hire is immediate; for example,a crucial team member on a time-sensitive project left without notice.  The hiring manager ends up between a rock and a hard place.   They don't have the bandwidth to pull people off the project to conduct rounds and rounds of interviews.  A promising candidate with a great resume is available, but has other offers.  A shortcut is taken – a fraud gets through.
The consequences of hiring someone with a "fake resume" are many:
SLA penalties resulting from underperformance

Inability to complete job duties

Damage to your reputation

Possible legal action
How do you minimize this problem?
There are a few ways to minimize the fakes with reference checks, etc. If you reverse engineer the consequences of hiring an unqualified candidate, the first indicator will always be poor performance with the core skills necessary for the task.  So, by far, the most effective way to uncover the fakes is to thoroughly validate that the candidate does, in fact, possess the skills listed on the resume.
There are many services available to help hiring managers and recruiters test a candidate's technical skills.  Most are somewhat reliable in determining whether the test taker has technical skills.  If you want to protect against fakes and frauds, you will need more.
Ability to determine whether the person taking the test is really the candidate

A platform that evaluates the candidate against the specific criteria of the role

A service with depth of expertise that can provide fast results in all technology stacks

A solution that allows you to review the interview at whatever time is most convenient
The bottom line
At the end of the day, your success is measured by results. The caliber of your team is what drives  those results.  A stellar team produces successful results. You get a stellar team through vetting real, accomplished, driven people. You need to make sure your tech and processes are aligned to do just that.
---
Authors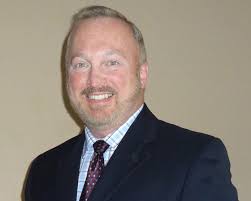 Robert Miner, Chief Revenue Officer at eTeki, helps businesses increase revenues and decrease internal costs by providing state of the art technical screening. Follow him on Twitter @TheITSalesGuy.
Recruit Smarter
Weekly news and industry insights delivered straight to your inbox.