When it comes to the use of AI in recruiting and TA technology, it's worth stepping back to get a sense of exactly who's doing what. Solutions providers offering products for sourcing, screening, CRM, interviewing and assessments – to name just some – are bragging about how their products have become more intelligent, more responsive and more valuable from the top of the funnel down to its very end.
Some might say this infusion of raw computing power came just in time. After all, since the onset of Covid-19 we've seen a hiring boom, arguments over the physical location of work, a (relative) hiring slowdown, resumed hand-wringing over skills and, throughout all of it, an unending sense that young candidates need more wooing and hand-holding than most any of their predecessors.
Data from both the Bureau of Labor Statistics and ADP suggest hiring remains relatively strong, though tempered by a falloff in average job quality. Unemployment remains steady at around 3.5%, but an increase in wages – up 0.14 cents between May and June – adds to worries about inflation, though those are beginning to abate. 
Meanwhile, the idea that talent acquisition plays a key role in helping companies succeed in an unpredictable economic environment continues to grow. For years, we've heard about how business success depends on properly skilled, properly experienced employees. In the early days of the pandemic, those beliefs were validated as on-site workers executed a swift and dramatic pivot to remote work, and front-line workers consistently delivered the goods – literally as well as figuratively.
All of this means talent acquisition is getting more complicated, pushing TA teams to be more creative, more proactive and more personal than they've ever been before. To accomplish all that, they need technology that can help them work smarter, faster and more effectively.
Of course, talent acquisition is about more than nuts and bolts: Focusing on its strategic side can bring enormous benefits to employers, especially when their teams aren't consumed with 
run-of-the-mill hiring chores. As new generations enter the workforce, businesses gain access to a larger pool of qualified candidates. Prioritizing TA can help organizations develop their competitive advantage when it comes to improving the hiring experience for both candidates and recruiters.
There's no question that talent acquisition's becoming more of a strategic function. That makes this the perfect time to take a fresh look at your recruiting technology stack. Ask yourself: Are your technology, processes and people are ready to meet your organization's talent needs in both the near and longer terms? 
I spend my days watching technology demos and talking to people throughout TA about what works for them. These are my notes some of the most striking solutions of 2023.
The Modern Recruitment Technology Ecosystem
Today's recruiting technology ecosystem is both broader and deeper than it was a decade ago. Back then, an employer might rely on a single-suite solution to orchestrate its entire hiring process. An HRIS or HCM suite would handle everything from sourcing to offer management, even if its functionality and ability to customize were limited.
Since the early 2010s, we've seen an explosion of increasingly sophisticated best-of-breed solutions that can address specific needs at every stage of the recruitment funnel. In turn, that advance in technology has shifted how employers think about leveraging and managing recruiting technology.
Today, the needs at the top of the funnel (TOFU) go beyond what was offered by a traditional ATS. For instance, players like Joveo bring data science to programmatic and behavioral advertising, allowing employers to take advantage of a much larger pool of qualified candidates. Meanwhile, companies like Qualifi, GoodTime and Metaview deliver better interview experiences (mid-funnel) for both candidates and recruiters.
Technology can be confusing to the non-technical, especially when the ecosystem of vendors grows and morphs every day. But fear not: A big part of selecting the right solution for your company is less about technology and more about something you already know a lot about: talent acquisition.
You know how your company works. For all the twists and turns technology takes, finding the products and services that meet your specific needs comes down to clarity in what you hope to achieve with your point solutions.
We've deconstructed the hiring funnel to look at how some vendors are addressing this year's biggest challenges in talent acquisition. Here's what we've found.
Top of the Funnel (TOFU)
Ashby: An all-in-one recruiting platform that uses analytics to power a CRM, ATS and scheduling solution. The platform provides a dashboard recruiters can use to track and manage their daily tasks and activities. It also houses data from candidates at every stage in the hiring pipeline, from initial leads and active candidates to hired employees.

Here's what practitioners like:
The platform is completely customizable and offers full integrations across your stack

Dashboards are simple to understand

Lots of automation but it's not overwhelming
humanpredictions: Use humanpredictions' data to discover and engage hard-to-find candidates with personalized outreach. With a unique database of tech talent, humanpredictions provides profiles of top technology professionals along with information you won't find on traditional job boards. The company compiles intelligence from public data sources and regularly updates it to make sure its profiles are accurate and up-to-date.

Here's what practitioners like:
The system builds unique candidate profiles with data not found on sites like LinkedIn, which is powerful for those who need hidden information

The profile enrichment process is quick and scary accurate

The data they uncover provides a solid base you can use to hyper-personalize your messaging.
HireEZ: Clearly one of the leaders in the sourcing space, HireEZ has evolved from its Hiretual days of simple sourcing. They've tripled down on outbond recruitment, expanding to include more robust insights and a simple and beautiful UX.
Here's what practitioners like:
Their diversity tools are strong. Analyze, recommend, rinse, repeat. It's that straightforward.

Talent-market data is second-to-none. HireEZ provides great insights but, more importantly, recommendations on what to do next.

The Boolean builder (which will always be cool).
ERIN: This AI-powered employee-referral software package is one of the best that we've seen. It's fast and simple to adopt. Because of this, employees are excited to use the platform and recommend their peers. From our conversations, a company of 5,000 employees will see a 50% login engagement rate and 60% of all logins will send at least three referrals over the course of the year resulting, in an eight-to-one hire rate.
Here's what practitioners like:
The UI is fast and simple

Fully automated ATS integrations help to create a seamless user experience

30-second submission process with automated messaging and notifications saves time

Setting referral bonuses and managing payouts is simple
Brazen: Virtual job fairs and in-person hiring events. It's that simple. When the world went to video, Brazen went to chat. Because of this, when the pandemic hit they were primed to own the category. Now, companies rely on Brazen to manage their entire event, screen and interview potential candidates.
Here's what practitioners like:
Everything you do in Brazen is repeatable. It's easy to use with little to no learning curve

Candidate messaging and tracking is tight. Email, text, chat – it's all there

Use customer microsites and live chat to target your specific candidates and events
Celential: AI, ML, NLP – All the buzzwords work together to remove the need for internal sourcing. And it works. Celential's talent graph provides automated sourcing, then ranks and matches candidates to your job openings.
Here's what practitioners like:
The Talent Graph and how data points are assessed is pretty impressive

The engagement tool is slick, with the ability to hyper-personalize your messaging based on data points that the system already verified

It's focused. Celential has stayed true to mastering technical recruiting, sales recruiting and diversity hiring
Retrain: A fully integrated talent intelligence solution designed to help companies reduce their time-to-hire and boost candidate engagement. Retrain uses AI and real-time market data to provide talent insights and improve both the efficiency and effectiveness of hiring. 
Here's what practitioners like: 
This all in one, data-driven solution leverages the industry's largest skills taxonomy to unlock talent insights and optimize your workforce

Time-to-hire is reduced significantly 

Employee career pathing helps increase retention
RippleMatch: A matching and recruitment platform designed to focus on Gen Z candidates and replace traditional job boards. RippleMatch sources and builds a pipeline of early career candidates, provides feedback on what strategies are working and automates outreach, allowing recruiters more time to build candidate relationships.
Here's what practitioners like: 
It reduces review time for applications

Offers a network of diverse talent

Brand recognition among candidates helps companies reach the right audience for their job opportunities
Mid-Funnel (MOFU)
Candidate engagement and interviews typically dominate the mid-funnel. The area has seen a massive transformation in recent years as the pandemic accelerated the shift to digital-first interviewing and the rise of communication automation. To drive personalized messaging, vendors have added intelligent layers to their candidate engagement and CRM platforms. But bear in mind: CX as a whole is still evolving and many organizations have yet to begin thinking about engagement as a strategic enabler of candidate acquisition. This is no small matter: According to one report, nearly 53% of candidates abandoned the recruiting process because of poor communication from the employer.
The move to digital has also spurred developments on the interview and assessment front. Between 2018 and 2021, organizations reported a 44% increase in the number of interviews they've conducted. Part of that spike can be attributed to the fact that organizations added custom interview stages to their recruitment processes for technical and leadership positions. On the other hand, the total time spent with prospective hires during the interview process fell 14% in the same time period. While today employers can operationalize their interview feedback more quickly, the candidate journey is a lot more non-linear. This signals an ongoing evolution in the way talent teams interact with candidates throughout the hiring funnel.
Greenhouse: A complete suite of software and services, with a unique methodology and a large partner ecosystem. Its outsourcing, onboarding and pay transparency solutions help TA teams manage recruitment with goals and tracking so they can take necessary steps to assess and improve their processes.
Here's what practitioners like:
Future-proofs your hiring efforts

Helps build a foundation for continuous improvement

Candidate feedback gives insights into bottlenecks and drop-off points
Emissary: Texting automation and AI software that make candidate engagement easy. Its software tools work with existing recruiting technology – like an ATS, HRIS or recruiting site – to contact candidates more efficiently.
Here's what practitioners like:
Recruiting chatbots rule

Automated text messages encourage users to read and respond more quickly to emails 

Emissary will sell to individual recruiters



Byteboard: A technical interview tool that helps companies assess candidates faster and more effectively. The solution tests candidates on over 20 software engineering skills. Through  project-based take-home interviews, candidates work on technical requirements and coding implementation, helping companies to be sure candidates have the skills necessary for the job.
Here's what practitioners like:
The company's assessments cover multiple domains and experience levels

The tool helps identify real-world skills

Candidates can share results with other companies
Jobsync: Automates the integration of job sites with the employer's ATS, and allows candidates to answer job-specific questions. JobSync then delivers candidates directly to recruiters and automates the manual recruitment tasks an ATS typically doesn't address.
Here's what practitioners like:
Generates two to five times more completed applications 

Improves the overall candidate experience

It saves recruiters time
Qualifi: An asynchronous, on-demand phone interview tool that offers pre-recorded interview questions that candidates can answer when they're ready. Qualifi uses AI, machine learning and automation to save recruiting professionals time.
Here's what practitioners like:
Everything the platform offers is focused on moving your candidate to the next step

Crazy-fast phone interviews and notation tools

Helps control rogue and indecisive hiring managers with benchmarking
HireLogic: This may be one of the best platforms on the market today. Based on job descriptions, the product extracts insights from interviews to evaluate and compare candidates more quickly. Employers can invite HireLogic to any in-person or virtual interview to receive automatically generated data. Interactive candidate analysis and comparisons support more intelligent hiring decision-making.
Here's what practitioners like:
The platform's insights are one of the best we've seen in all of 2023

Multiply note-taking by a factor of 10, and you have the power of HireLogic

Scoring, insights, recommendations and UI are all simple to use and accurate.
Bottom-of-the-Funnel (BOFU)
As the dust settles from the pandemic, employers are thinking more about quality of hire. No longer are they making impulsive hiring and technology decisions that don't always work out. 
Today, more organizations recognize that hiring right the first time is vital to retention. In addition, the skills and competencies needed for most jobs are more complex than they were even a few years ago
That's among the leading reasons that skill assessment platforms have become a staple in the selection stage of talent acquisition. Thanks to interactive experiences that offer problem-solving simulations and conversational intelligence, today's technical assessments have become more immersive. Meanwhile, vendors are expanding their capabilities to support more of the complete recruitment process.
On top of skills, behavioral assessments and psychological profiling remain relevant despite skepticism about their scientific validation. Still, there's been a marked departure from game-based psychometric assessments to more holistic job simulation assessments that measure both behavioral and domain skills.
Trua: A user-verified digital background screening service that helps protect organizations while preserving the privacy of individuals. Trua generates a score that job seekers can reuse continually – a never-expiring verified background check.
Here's what practitioners like:
One of the first products to approach the data ecosystem with a person-centric view and privacy at its core

Easily adapts to specific use-cases without requiring retroactive scoring

Reduces regulatory and legal burdens 
Hired: A job-search marketplace built to help companies fill their tech and sales roles more efficiently. Hired leverages analytics, DEI tools, tech skill assessments and sourcing services, and has helped place active and qualified candidates in new roles around the world.
Here's what practitioners like:
The platform includes bias-reduction features, customized assessments and salary data alerts 

Lets you see what candidates want, from work preferences to salary expectations

Helps remove unconscious bias from the hiring process
Beyond Hiring
DailyPay: Using an approach known as earned-wage access, DailyPay allows employees to access their up-to-the-moment pay, on-demand. That gives employees more flexibility (financial control) and helps employers boost retention and attract and engage talent in a competitive market.
Here's what practitioners like:
Financial wellness support for employees improves satisfaction and productivity

Lets employees know how much they're making as they plan for the future

When offered as a benefit, adoption is as high as healthcare 
tilr: A data-driven, automated learning and development platform that enables managers to track and manage their employees' skills. tilr helps companies better understand and address their workforce's current and future skills gaps, and provides training recommendations and personalized career paths.
Here's what practitioners like:
Search employee database by skills to make sure their workforce is operating efficiently

Provides employees with opportunities they wouldn't have otherwise been considered for

Easy and quick to implement
Mathison: A DEI platform that helps build more equitable and inclusive workplaces by reviewing the entire hiring and advancement lifecycle to identify and address disconnects resulting from bias. The platform enables companies to create, measure and execute their DEI initiatives with a data-oriented approach, and do it more quickly.

Here's what practitioners like:
Mathison measures representation across teams

It determines how well your DEI policies are being adopted 

Provides insights into employee attitudes
WorkDove: A performance and talent management solution, WorkDove aims to create a better employee experience through enhanced manager check-ins and performance reviews. WorkDove provides automated 360-degree feedback and development planning, as well as coaching and consulting services.

Here's what practitioners like:
It's a comprehensive package that aligns the organization to its values and goals

Increases employee engagement and dialogue 

Automates performance reviews and 360 feedback.
Conclusion
Employers operate in an unsettled environment today. Inflation hovers, the possibility of recession looms and, McKinsey says, consumers are behaving in contradictory ways.
Recruiting technology offers employers both strategic and operational support by developing solutions based on deep-domain expertise and talent intelligence. As more recruiting tools become ATS- and HCM-agnostic, TA has an opportunity to tap into a much larger solutions ecosystem with bespoke capabilities for each stage of the hiring funnel.
That's not going to stop. Going forward, TA teams will need more education, more support and more consulting expertise to satisfy candidate expectations and achieve business goals. As always, we'll be here to guide you as business conditions and the labor market evolve.
In the meantime, we hope we've helped you begin to recognize – and envision – how technology can help you address your most pressing talent challenges.
Image: Wikimedia Commons
---
---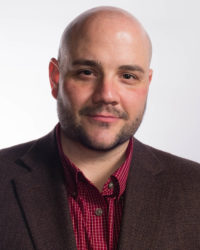 Ryan Leary helps create the processes, ideas and innovation that drives RecruitingDaily. He's our in-house expert for anything related to sourcing, tools or technology. A lead generation and brand buzz building machine, he has built superior funnel systems for some of the industries top HR Tech and Recruitment brands. He is a veteran to the online community and a partner here at RecruitingDaily.
---
Recruit Smarter
Weekly news and industry insights delivered straight to your inbox.