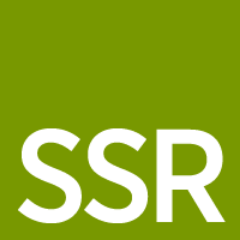 With the rise of social media, the increased importance on employer branding and increasingly sophisticated sourcing tools and techniques, successful recruiting today requires increased complexity. As employers embrace these best practices, they've also increasingly embraced recruitment process outsourcing (RPO) as a core component of their core talent acquisition strategy.  The convergence of these two talent trends require RPO providers to adapt and adopt their service delivery models to keep pace with emerging tricks, tools and techniques, too.  Seven Step RPO has been among the most successful of these providers in incorporating employer branding and online engagement best practices into sustainable, scalable solutions for a growing portfolio of clients, including some of the world's biggest brands.
Dedicated to RPO delivery for employers making between 500 and 10000 hires a year, Seven Step's approximately 300 dedicated recruiters generate a staggering 28,000 hires a year across industries as diverse as manufacturing, finance and healthcare. Delivering almost 30,000 midmarket hires a year would be a challenge for any recruiting organization.  With a robust in-house training program which incorporates both recruitment fundamentals like phone screening to social media sourcing on platforms like Google+ & SEO for talent acquisition, however, Seven Step gives their in-house team – and their corporate counterparts – the skills required to successfully navigate the recruiting front lines.
Consistently recognized by HRO Today as a member of their prestigious Bakers Dozen of top RPO providers, including three consecutive years of topping the customer service category, Seven Step has developed a reputation for delivering measurable results and sustainable competitive advantage for their clients.  To find out what they're getting right, Recruiting Daily recently spoke with Greg Karr, Executive Vice President, to learn more about Seven Step's unique approach for creating, deploying and optimizing recruitment processes and outcomes for their clients in an ever evolving, increasingly competitive and challenging market.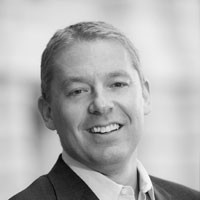 Tell us a little bit about Seven Step's recruiter training program and its role in your business model and service delivery. What advice do you have for organizations looking to train their own recruiters or create a recruiter training program? Any lessons learned?
Greg Karr, Executive Vice President, Seven Step: There is really nothing like it, our CEO and Founder is passionate about training and we've always been an organization that focuses on growing our own talent.  It's hard to find good recruiting professionals and when you do, their toolkits will vary.  There's nothing wrong with that, but the variance can impact continuity of service. Good recruiters execute the transactional aspects of the process, without losing the sales-oriented aspect of the function.  Any good training program has to teach rigor and discipline when it comes to processing candidates and driving the process forward, but it also has to keep direct focus on the fact that you have to sell and compel and you have to provide a high-quality experience for each person you touch.
According to your website, Seven Step works "from a recruiting framework and not a rigid process." When building that framework, what role does employer branding and social media play, if any, and what's Seven Step's approach to building these into an effective overall recruiting program?
The employer's brand, business, and culture all play a huge role in the process of building a recruiting framework.  Leveraging a bunch of best practices and experiential learnings without considering the subjective nature of each situation is a bad move.  For example, Harley Davidson and Toyota both hire engineers, but they're certainly not the same company!  In both cases, you can build and leverage a strong employment brand and message it through social media channels, but you've got to customize the strategy.  In all cases, defining the brand and promoting it through social media is critical.  Candidates look for this content and adjust their behaviors based on what they find or don't find.
How does Seven Step approach or define "culture" in the recruiting process?  Can an outsourced or third party recruiter actually authentically represent a client's culture?  If so, how do you work with the client and your teams to properly understand and convey that culture?
Culture is everything that makes a company unique.  I think every company worth working with or for has a comparatively unique set of characteristics and attributes that set it apart and make it attractive to the right folks.  As much as a corporate culture is unique, companies teach it to new employees who want to learn it all the time.  It's the same equation with an outsourced provider.  If the provider wants to learn and invest the time necessary to immerse the relevant folks in the process, then they'll be able to credibly explain and sell that culture to candidates.  All our team members are full-time, permanent Seven Step employees dedicated to a particular account.  Their entire job is to master the intricacies of working on behalf of that client, and all of their growth and recognition is based on their ability to do that successfully.  They regularly hold on-site meetings with hiring managers, they participate in 'all-hands' meetings, and are generally immersed in the organization as any other employee would be.  We work really closely with the client to take advantage of any training, insight, and perspective they can offer to make sure our folks are completely aligned with their culture.
One of Seven Step's taglines maintains that "sourcing is marketing."  How so?
Finding people is only half the battle, at best.  You have to be able to attract and engage people, which is a sales and marketing function, essentially.  People with hard-to-find skills are generally employed, in-demand, and they know that they are in-demand!  If they throw a resume on a board, they get a lot of interest.  In most cases, they don't even have to put their resume out there because recruiters find them.  In that kind of climate, you have to be able to market your company, your culture, the role, your expertise…everything, if you want to compete.  So sourcing becomes an exercise in providing your target demographic with multiple, attractive touchpoints.  If they can Google the company, go to LinkedIn or Twitter or Facebook, go to the company site, or join a talent community and you see consistently attractive content, you're more likely to apply.  If you talk to a recruiter who also markets and sells that message, now you're really getting somewhere!
How do you measure or analyze the success of employer brand initiatives? What are the most important numbers to look at when measuring the efficacy of employers or individual recruiters' efforts in these areas?
Critical question.  This stuff is just pretty pictures if you can't measure it.  You have to know how many people are viewing your content, how they're finding it, and what parts of it are most attractive to them.  We use a number of tools in our engagements to track how candidates are finding or connecting with the employment brand, and what they're responding to the most vigorously and consistently.  For example, we published a quarterly newsletter to the talent community for one of our customers.  There are usually 3-4 places on the newsletter that a candidate can click to apply for a job, learn more about the company, download some content, etc.  The first time we embedded a video in the newsletter, the click rate on the video went through the roof.  So, we started using a lot more video!  If you use the right tools, you can really track and analyze candidate behavior and adjust your advertising, content, and outreach strategies appropriately.
What's Seven Step's philosophy on candidate experience and how do you approach candidate experience while working with clients or training recruiters? What impact does candidate experience have on recruiting success?
The candidate is king.  You can't fill jobs without them, right?  Once you find everyone, you've got to turn them into applicants and advocates.  They may take a while to become applicants based on their current job situation, and once they do become applicants, a low percentage will actually get hired.  So you've got to get all of them to become advocates who respect your company and brand, and who will promote it and share it with others.  Candidates want a timely flow of accurate information.  Our team members are trained to be timely, accurate, and complete with their feedback. We work with our client's hiring manager and HR/TA constituents to build awareness here as well and we're encouraging all of our clients to participate in Talent Function's Candidate Experience awards and benchmarking program.  Candidate experience is just huge and I can't emphasize that enough.  If you build a powerful social media and talent community strategy and then treat candidates poorly, you're handing them the matches to burn your house down.
With the rise of employer branding, social recruiting and online recruitment advertising, how has the role of RPO evolved, and how do you see that role evolving over the next 5-10 years?   How have emerging recruitment technology trends changed how you work with customers or candidates?

Many of our clients turn to us for help with hard-to-fill requisition profiles.  They're in competitive situations, they don't have the resources or expertise to respond appropriately, and the future of the business depends on the acquisition of specialized talent.  There is definitely a chunk of the RPO provider community that has responded to that need by integrating the ability to build powerful employment branding and social recruiting strategies into their solution.  This has coincided with the emergence of technology providers who are bringing tolls to the market that can turbocharge a sourcer or recruiter's efforts to find and engage talent.  In this context, RPO providers can't just execute transactions; they've got to bring sourcing strategy and innovation to the table.  CRM and RMP tools are a part of almost all of our solutions and there are a host of other tools that we leverage to bring our client's a comprehensive sourcing eco-system.  It just wasn't like that even 3-4 years ago.  Some of those tools and strategies were available, but they were 'nice to haves', where now they're 'must haves'.  That trend is only going to grow.  Candidates don't find jobs and apply to those jobs on your site at their desktop, they find them through aggregators, LinkedIn and social media, and then apply on their phone!  RPO companies are and will continue to differentiate based on their ability to integrate these tools and strategies into the solution.  We're spending a LOT of time here and it's really paying off for us and our clients.
Recruiting Daily is committed to bringing talent acquisition leaders and practitioners a real time look at recruiting trends and staffing strategies.  As such, this post does not constitute an endorsement for Seven Step, and Seven Step did not pay for this post. Recruiting Daily will be covering next week's HRO Today EU Forum in London, so if you'd like to learn more about the impact of social media and employer branding on the RPO market, follow #HROTodayEU or @RecruitingBlogs next week and check Recruiting Daily for additional coverage & analysis.
About Greg: Greg Karr became Executive Vice President of Seven Step Recruiting in 2008. Greg directs the company's client acquisition and business development strategies. Prior to joining Seven Step in 2008, he built and ran a successful nationwide network of IT placement agencies at Motion Recruitment Partners. During which time, Greg occupied a number of senior roles to include Division Manager, Regional Director and Vice President. He has 18 years of total experience in recruiting with areas of specialty in client relationship development, team building, recruitment sales, training and operational delivery. He is a graduate of Gordon College, and lives in the Chicago area with his wife and two children. He is an active advocate for the needs of individuals with Autism and their families (please visit: usautism.org and littlefriendsinc.com)
---
---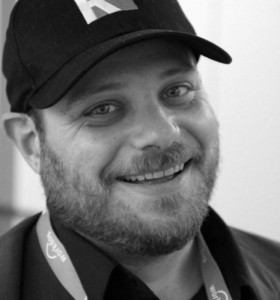 Matt serves as Chief Content Officer and Global Thought Leadership Head for Allegis Global Solutions and is a partner for RecruitingDaily the industry leading online publication for Recruiting and HR Tech. With a unique background that includes HR, blogging and social media, Matt Charney is a key influencer in recruiting and a self-described "kick-butt marketing and communications professional."
Recruit Smarter
Weekly news and industry insights delivered straight to your inbox.