If you ever played sports you know that there are many different drills that teach you the skills needed for different parts of the game.  However, there is one fundamental skill that nearly every professional sport requires, and it is running.  It is, as they say, one of "the basics."
Pure running has evolved from the days of the 490 B.C. original Greek marathon—where Pheidippides raced 26 miles from Marathon to Athens to announce a battle victory and then fell dead from exhaustion—into "mud runs" and "glow in the dark runs" and so on.  Running has moved from purely a test of endurance into an experience.  Today people run from obstacle to obstacle and look forward to the excitement of finding out what happens next.  Running now is more of a story, more of a process than an event.  Truth be told it doesn't matter if you are running through the mud, or covered in glow in the dark paint or running to proclaim victory from Marathon, in a running race you need to run.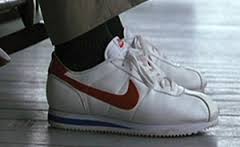 Running is to sports what searching an ATS (Applicant Tracking System) is to recruiting.  Our approach to the modern ATS has moved from a marathon-style, single system functionality to more of a mud-run mentality.  The monotony of searching an ATS has been augmented in different ways with different capacities.  Today, using an ATS, recruiters can post a job to their Facebook, monitor their Twitter and text prospects directly.  However, the core value of an ATS is still searching for resumes.
Back when people still had to run from Marathon to deliver the news of the day, when we didn't have an  ATS we had file folders or am I the only one who remembers them? Aside from papercuts, the problem was that we never really had enough in our file folders.  So after we went through our file folders we started to cold call.  By cold calling I mean we went old school cold calling.  We attempted to get past the operator so that we could identify who worked at what job in that company.
In response to our pain over the last 10 years, the market has invented all kinds of ways to find prospective candidates.  We now have aggregators; Indeed and LinkedIn, CareerBuilder and a seemingly never ending line of niche job boards and shiny new AIs to help us identify new talent.
Around these pillars, new supplemental tools such as Contactout, Lusha, Prophet and Hunter have been created to help us find email addresses and phone numbers to contact the people we discover from these sources.
And what have we been doing with all of the resumes and contact information we have been acquiring with our technology over the years?  Well, we stored it in our ATS of course!
So that brings us back to the ATS.  Like in fashion, all that was once old is new again, with a twist.  In contrast to older ATS systems many of us first became familiar with, the modern ATS usually contains tens of thousands, if not hundreds of thousands, of resumes.  Much of what you pay thousands of dollars to find from internet sources can be found for free on the resumes that are already in your ATS.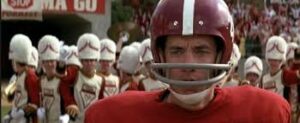 I know, I'm basically telling you to eat your broccoli, or drink more water, or get 8 hours of sleep every night but searching an ATS is to recruiting what running is to sports.  Corporate America has invested billions… of dollars to get and keep that information.  I can hear you now, well those resumes are old, and we want to see new people we didn't reject in the past. I totally get it!
Let's address one issue at a time.  First, the resumes we find are old and out of date.  Possibly yes.  However, there are all kinds of ways to update information about where a candidate has been for the last two years, and what they have been doing while they were there.  You could, for example, look them up on LinkedIn, you can try a Google search or look for them on Facebook.  There are plenty of places to find updated information on old resumes.  The good news is the core of their experience probably hasn't changed that much.  So the 30 seconds of research it takes to find their updated information is a worthwhile investment. If after finding out what they have been up to you decide you still like them for your job, you have all of their contact information AND an easy opener.
Remember the last time you let a candidate go you told them, "I'm sorry it didn't work out BUT… I have you in our database, and if anything opens up I'll be sure to let you know."  It is recruiting's excuse equivalent of "I'm washing my hair" or "cleaning out my sock drawer" for rejecting someone.
However, if you search the ATS you can actually fulfill a promise made by you or one of your predecessors to… wait for it… let them know there is something else available!  You can start your email like this:  "Hi Candidate, remember how we said we would get back to you if we had something else, well guess what?!"
Now there aren't any good statistics I could find about the response rate of prospects that come from your ATS vs say an Inmail, but I have to imagine that they will be significantly higher.  Why do I think that?  Well for starters, they already know who you are.  Secondly, you are doing what you said you would, and people actually respect integrity.  Strange I know, but it is true.  Finally, there is an idea in psychology called reciprocity.  The basic idea is that people will feel compelled to do you a favor if they feel you have done them one.  By alerting them to a possible opportunity with a company to which they have already applied, you have done them a favor.  As such, they are more likely to feel like the minimum they owe you is an answer.
On to objection number two.  We want to see new people we didn't already reject.  Here is the thing; I would be willing to bet that the majority of the people in your ATS were never actually rejected for anything.  How often do you post a job and find in the ATS there were 30 resumes attached to a req that were never reviewed?
Have you ever called some of them and played telephone tag, but never actually connected?  Let us not forget the great candidates that you presented, but they were not acted upon quickly enough, so the candidate went and took another job?  All of those great candidates are still just hanging out in your ATS.
Now that I've addressed two of the major concerns I hear from people in the industry, I want to convince you why you should be looking into the ATS.  Talking to the candidates in your ATS addresses two of the most difficult challenges we face as an industry.
The first is identifying people with the correct skills to fill our currently open jobs. Solving this first issue has been the focus of recruiting technology for over the past 10 years.  The great thing about the candidates in your ATS is that they are more likely to be relevant to your search then candidates you can find from other sources. When you identify a prospect from your ATS, the resume comes with excellent information.  You can usually find out what job they applied for, how far they went in the process, and importantly the best way to contact them! That leads us to the second challenge we face as an industry…
Once we have identified a prospect, we have to contact them and get them to talk back to us, which has become a real challenge these days.  If you are contacting someone from your ATS, they probably already know who you are and have some knowledge of your company. After all, the sheer action of applying shows they were interested.  This means they are much more likely to respond to you.  There are precious few tools in the modern recruiter's toolkit that help get more people to respond to outreach.  And while this technically doesn't qualify as a tool, it certainly addresses the issue.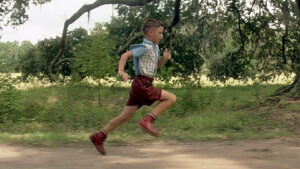 So go have a run, yes, run Forrest run through your ATS.  Use the one-click job posting buttons.  Tweet that job!  Just don't forget that for all of the mud and the glowing paint, that what you need to do if you want to get to the end of the race is to run!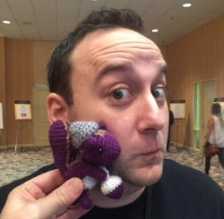 Mike Wolford (not Forrest) has over 10 years of recruiting experience in a staffing agency, RPO and in-house corporate environments. He has worked with such companies as Allstate, Capital One, and National Public Radio. Mike also published a book titled "Becoming the Silver Bullet: Recruiting Strategies for connecting with Top Talent" and "How to Find and Land your Dream Job: Insider tips from a Recruiter." He also founded Recruit Tampa, and currently serves as the Sourcing Manager at Hudson RPO. An active member of the Recruiting community, Mike has spoken publicly in an effort to help elevate the level of professional skill in the industry. Follow Mike on Twitter @Mike1178 or connect with him on LinkedIn.
---
---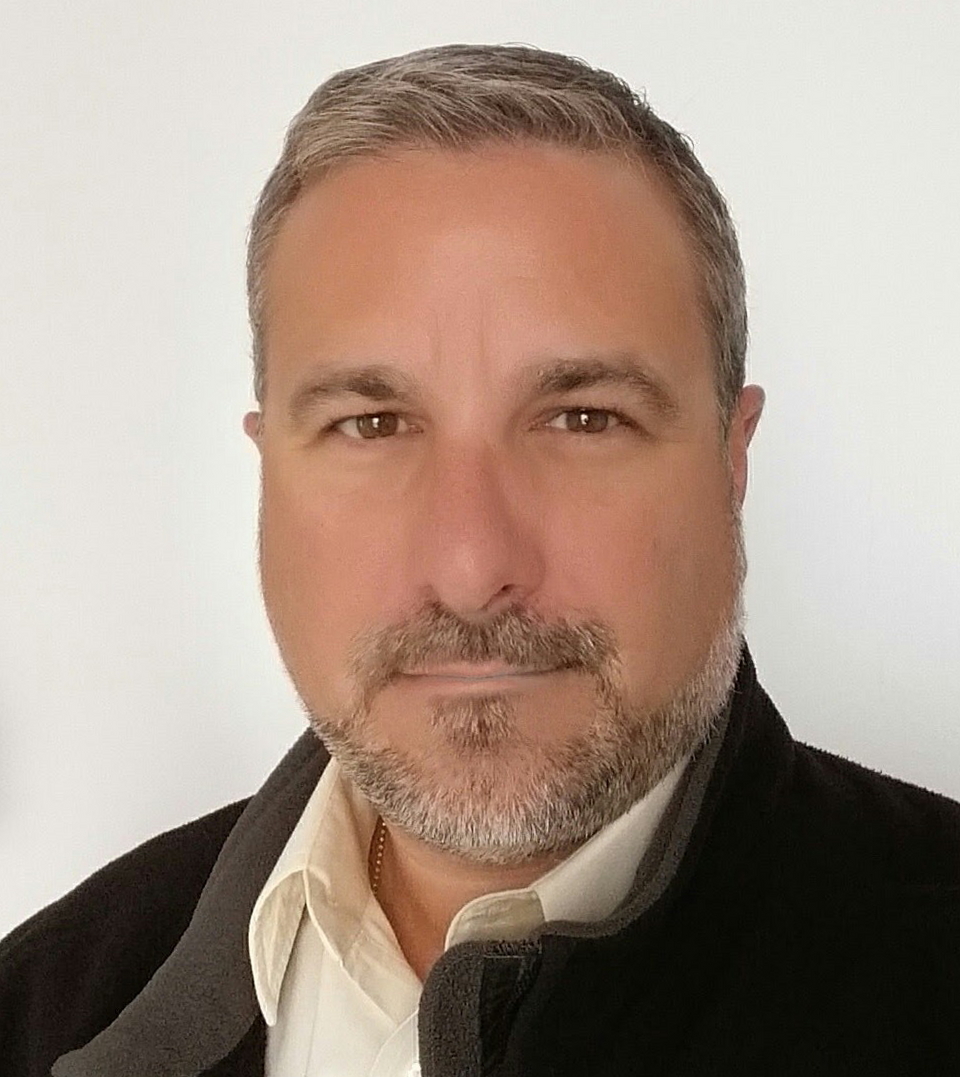 CEO/Founder RecruitingDaily and avid skier, coach and avid father of two trying to keep up with my altruistic wife. Producing at the sweet spot talent acquisition to create great content for the living breathing human beings in recruiting and hiring. I try to ease the biggest to smallest problems from start-ups to enterprise. Founder of RecruitingDaily and our merry band of rabble-rousers.
Recruit Smarter
Weekly news and industry insights delivered straight to your inbox.