Recently, 90% of Glassdoor's surveyed users reported that they find the employer's perspective useful when making a decision about where to work. One easy way for a company to weigh in is to engage with its Glassdoor audience and reply to comments from current and past employees. If you're in a position to speak on behalf of your company (e.g. HR, PR, Marketing, Executive), you can publicly respond to employee reviews on your company's Glassdoor profile. But do you know how to respond to reviews on Glassdoor?
Here are a few best practices when it comes to responding to reviews on Glassdoor:
Take Action NOW
There's no time like the present. If you see a new review, don't wait. A swift response will show sincerity and reflect how important employee satisfaction is to you and your company.
Be Professional
You might not agree with more critical points of a review. And that's ok! But take any emotional weight out of your response. This way, you'll avoid seeming defensive and instead seem credible.
Avoid phrases like: "You're wrong."
Use phrases like: "We're sorry to hear you feel this way."
Employee reviews are considered opinion, so take it as such, and respond with your own opinion in a kind and genuine way.
Set the Record Straight
Things change. Sometimes, a review describes a past working experience which no longer applies. Use this opportunity to update the audience.
Example Review: "I was disappointed by their benefits package. I had to pay too much out-of-pocket for my medical insurance."
Example Response: "We completely understand. We had found that other employees felt similarly. In turn, we updated our benefits package last November and our staff finds it to be an overwhelming improvement."
Consider the Source
Sometimes, it's not just what is said, but who says it. Many employer responses to Zillow's Glassdoor reviews actually come from Zillow's own CEO, Spencer Rascoff. Several Zillow employees have even reported that they accepted their offer with Zillow because of Spencer's contribution to the Glassdoor conversation.
Agree to Disagree, And then Agree:
You won't always see eye to eye with reviewers, but you can still find common ground. Make sure to acknowledge any helpful takeaways even when it's the most difficult.
Example Review: "This company is more focused on speed than staffing up. Engineers work 13-hour days with no thanks."
Example Response: "Working long hours myself, I can't say that I witness others regularly working 13-hour shifts. However, I do agree that adding more team members should be a priority. We're currently, and aggressively, rolling out new initiatives to find talent with the same great skill levels of our current engineers. Meanwhile, work/life balance means a lot to us. Your feedback indicates to me that there could be some improvements here. I will roll this over to our managers so they can have this insight. Furthermore, I invite anyone with concerns over his or her workload to express those concerns to me, directly. They are also welcome to do so anonymously, if that's preferred."
Say "Thanks"
Always include a "thank you" within your response. Even for reviews with which you might disagree, this shows that you value employee feedback, no matter what. For example, Home Depot includes this token of gratitude with each review response they post.
Companies that value feedback and are committed to employee satisfaction have a better chance of attracting and retaining top talent. After all, everyone wants to know that they matter. Responding to reviews is a great way for an individual to feel that their voice has been heard.
Read more on the Glassdoor Talent Solutions Blog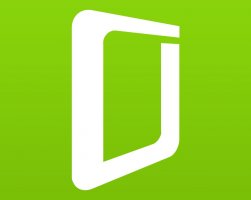 About Glassdoor: Glassdoor is the world's most transparent career community that is changing the way people find jobs, and companies recruit top talent. Glassdoor holds a growing database of 6 million company reviews, CEO approval ratings, salary reports, interview reviews and questions, office photos and more.
Unlike other jobs sites, all of this information is entirely shared by those who know a company best — the employees.
For employers, Glassdoor offers effective recruiting and employer branding solutions via Glassdoor Talent Solutions. We help more than 1,500 employers promote their employer brand to candidates researching them and advertise their jobs to ideal candidates who may not be aware of them. What differentiates Glassdoor from other recruiting channels is the quality of job candidates we deliver and our influence on candidates' decisions as they research jobs and companies.
---
---
Recruit Smarter
Weekly news and industry insights delivered straight to your inbox.