Resources for Recruiters Looking for a Job
As recruiters, we understand the hiring process better than anyone. But when it comes time to bring our own search, we can feel lost at where to start. It is one thing to search for people for our open jobs, but it is something else entirely to search for open jobs for ourselves.  I've put together a few resources to help you with your job search.  
Recruiters Recruiting Recruiters
The first site to check out is RecruitersRecruitingRecruiters.com.  From their own website, they say,
"RecruitersRecruitingRecruiters.com is a consortium of recruitment industry vendors and private industry TA leaders who have committed themselves to the art and science of great candidate experience.

While this unique talent exchange portal was created during the COVID-19 pandemic, the pandemic doesn't define the mission. The goal is to start with recruiters and replicate the model in other professional areas.

The core team is made up of Chris Hoyt and Gerry Crispin of CareerXroads; Roy Baladi of Smart Recruiters; Brad Cook of Intuitive Surgical; Ralph Rabbat of Consider.com; Maren Hogan from Red Branch Media, and Jack Coapman of GR8 People."  
If you have been in the industry for more than a minute you know that this an all-star list of recruiting industry leadership.  They took it upon themselves to help their fellow Talent Acquisition professionals in a time of need. 
It is a great resource for just recruiting jobs. Additionally, in order to join, the companies involved had to commit to providing timely and honest feedback to the applicants they receive via this system. 
It will provide not only a better candidate experience but hopefully help those recruiters looking for work the difference transparency and timely feedback to candidates can make.
Free Resume Review
This Facebook Group FreeResumeReview is a group of over 600 volunteer recruiters who are offering free resume review and interview prep for those who have lost their jobs due to the COVID pandemic. 
This is a free Facebook group to join. All you have to do is fill out a few questions about your search and agree to the rules of the group.  Once you are in, post a little about yourself and your search. 
You will then be paired with at least one, but often several volunteer recruiters, who will volunteer to look at your resume and provide you with feedback.  Often they are also willing to share your resume and profile with their networks. 
Finally, they will schedule a time with you to do some interview preparation.  Take the time to use this free resource, improve your resume, and build your network. 
Remember, sharing is caring. So if you find the group helpful they also ask that you share the group information with your network. This is how they have grown to over 2,500 members in a matter of months.  Their work was actually featured by Facebook, so they also have a solid reputation.  
Recruiter Job Ads
This Facebook Group RecruiterJobAds is run by Michael Keleman "The Recruiting Animal," and has been around since before the current pandemic. However, the group has recently grown to over 7,000 members. 
This is a group that explicitly and only posts for recruiters that are looking for a job and employers looking to grow their talent acquisition teams. 
Typically you are able to connect directly with the recruiter who is posting or sharing the job. I have personally posted open jobs for my sourcing team and have had several interviews with people that there is no way I would have been able to connect with otherwise.  
Other Resources
Don't forget there are some other ways that you can get your name out there.  Blogs like recruitingdaily.com are always looking for contributors. (Editor's note: Yes please reach out to us: [email protected].)
You can write and post your own materials to your LinkedIn if you don't feel comfortable in the spotlight, but it does help to establish your reputation as an expert in your field. Even if you don't have a breakthrough insight it does help potential employers to see that you are passionate about what you do and you want to be part of the larger conversation.  
It is hard to ask for help but the truth is it takes a village.  All of us need help it is the nature of being human. 
Reach out directly to people you know and ask them if they would be willing to share your profile with their network.  It is hard to say no to such a basic request. And, it is easier for someone to help you in that way. The odds that any one person you know will have a job that is a fit for you at any one day or time is actually fairly slim.  However, everyone can share your resume and profile to their network at any time.
This is a moment of difficulty for millions of people around the world. You aren't alone and it is okay not to be okay. 
Just remember, as isolated as you feel, you aren't alone. Like Mr. Rogers said, "When I was a boy and I would see scary things in the news, my mother would say to me, "Look for the helpers. You will always find people who are helping."
---
Authors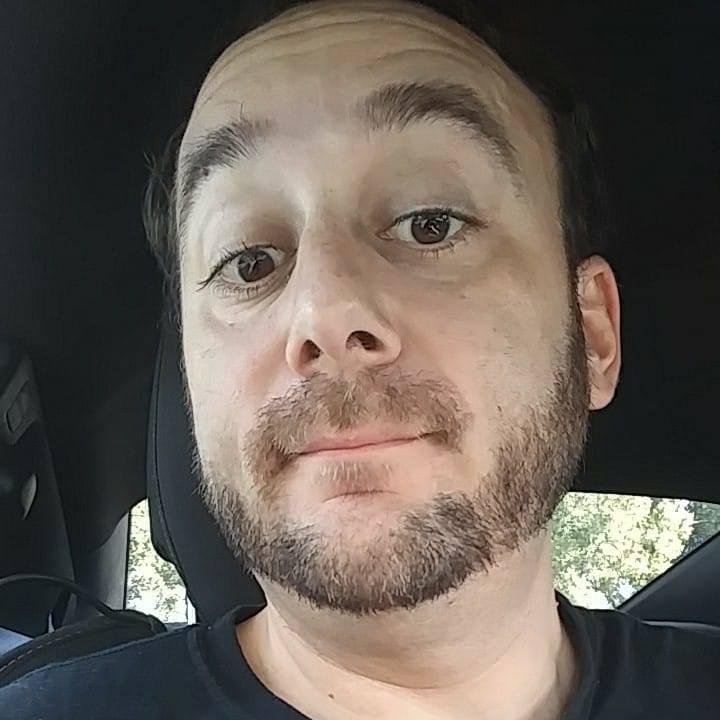 Mike Wolford has over 15 years of recruiting experience and is currently the Director of Analytics at Wilson HCG. He has worked with such companies as Allstate, Capital One, NPR and Twitter. Mike has also published 2 books titled "Becoming the Silver Bullet: Recruiting Strategies for connecting with Top Talent," and "How to Find and Land your Dream Job: Insider tips from a Recruiter." An active member of the recruiting community, In 2022 Mike spoke both at SourceCon and HRTX in an effort to help elevate the level of professional skills. Follow Mike on Twitter, or connect on LinkedIn.
Recruit Smarter
Weekly news and industry insights delivered straight to your inbox.