Rehumanize Recruiting
In today's noisy recruiting tech landscape, comprised of AI, algorithms, and all-in-one solutions, it's difficult to know if your own tool stack is yielding the best results. Even worse, none of these tools are focused on a very important aspect of any hiring process – the candidate experience.
Video really shines with this in mind as it assures a candidate there are real humans reviewing their application, and being their guide along the way. While we've successfully innovated in ways to scale a recruiting practice, the candidate experience has suffered.
Candidates often wonder "Does my application have a chance against an AI?", or even worse, "Will a real human ever see my resume?"
Couple that with the challenges of any job search, especially a job search in an uncertain job market. 
Get back to the Fundamentals
While there will always be a need for technology to help Recruiters do their jobs, I'm advocating today for a way to use technology to get us back to the fundamentals of recruiting. Ultimately, our technology should help a job seeker find a job that is fulfilling and treats them like a human being along the way.
Yes, my job as a Recruiter is to fill the roles for my company or my client. I also believe my job as a Recruiter is to guide candidates, and treat them as I would want to be treated as a job seeker. 
Video technology is nothing new in recruiting. Now more than ever, we've used it for assessments and for virtual interviews. Today I want to share a few practical applications of video that are focused on the candidate experience and ways to make your own organization really stand out to top talent in a sea of AI and algorithms.
This isn't meant to be a referendum on AI or machine learning in recruiting, as these are exciting technologies that do allow us to be more efficient. Video is meant to complement these technologies. To bring us back to what we as humans are hard-wired to do – look at each other in the eyes, express empathy, and communicate. 
Today, I'm going to talk about video messaging, and how it can be used to personalize your own recruiting efforts. Of course, we've all become experts in video conferencing at this point. Moreover, incorporating video messages into your emails, your evergreen templates, your sourcing, and your feedback loops will overall yield happier hires that feel truly connected to your organization.
Sourcing
In-demand talent is overwhelmed by cold emails from various recruiters. We have all been taught that personalizing these cold emails is a great way to get noticed. You can enhance this even further by using personalized video messages to reach out to the top talent you are sourcing. Bonus points if you use a whiteboard with their name written on it!
When supported by text, a video is an outstanding way to grab the attention of the talent you are sourcing and will make you and your company stand out. With the addition of all the personalization aspects you would have included in your text-only email, you will assuredly see your response rate increase. 
Evergreen templates
Templates are one of the best tools for any Recruiter. Whether it's an email through your ATS thanking a candidate for their application, or a template requesting a phone interview – adding a video to these messages will help you stand out and add personalization to your processes. I've done this for years in my emails for scheduling a phone interview, and have heard many times from candidates how much they appreciated getting to see and know me before we ever spoke.
It puts them at ease and reaffirms that they are dealing with a real human. This is a great way to put any candidate jitters to rest before a stressful interview and to ensure they are able to be themselves. This results in a better picture of their profile and fit.
Feedback
Whether good or bad, candidates deserve feedback. The absolute worst thing to do is to have a candidate interview, and never give them a result. This is by far one of the most cited critiques of recruiters that I hear from candidates. Using video here will highlight the care you have given these candidates.
There's nothing like receiving a personalized video saying, "The team thought you interviewed extremely well! We'd love to move forward with further steps," from a candidate's point of view. Even if the feedback is less favorable, a rejection, sending a video allows you to personally thank them for the time they invested in you, and to keep in contact if there are potential future fits. 
Internal Feedback
Using video to communicate with your team about interview feedback is again going to be a time saver. It's much quicker and easier for a hiring manager to record a video with their thoughts after an interview and send it to you.
It's important to document this in any way necessary for your company or team, but in a job market where timing is often everything, this is a great way to keep the feedback loop strong and quick. 
Now that we understand some practical applications of where we can use video in our hiring processes, let's put it to work. Let's bring humanity back to what we do by rehumanizing our recruiting processes. 
---
Authors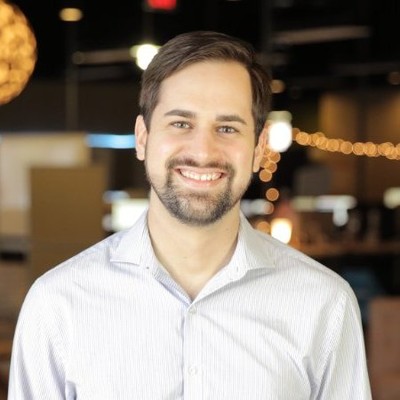 Matt has been recruiting in tech for 10 years, in both staffing and on the corporate side. He currently runs all things Recruiting at BombBomb in Colorado Springs.
Recruit Smarter
Weekly news and industry insights delivered straight to your inbox.