They say the only thing that you can consistently count on at work – and in life – is change. Of course, if your life's work happens to be recruiting, sometimes the pace of that change is so glacial that it's often almost imperceptible. Business as usual these days is anything but usual, except when it comes to hiring.
Talent acquisition remains largely untouched by trending topics, tech or tools (at least in the trenches), since recruiting is still fundamentally built on personal relationships instead of personal data, and the science of predictive analytics still hasn't managed to displace the art that is "going with your gut when making critical business decisions, big data be damned.
Everything Has Changed.
In recruiting, of course, even the cutting edge can be fairly dull.
The status quo has become so entrenched even the most profound changes in recruitment are more iterative than innovative, which makes sense considering that while the rules may have slightly shifted, the game itself is still all about finding the right person for the right role at the right time, every time.
The focus on short term tactics over long term strategy has long been endemic to our industry, which is why we remain largely reactive instead of proactive, more focused on days to fill than bottom line impact.
The recruiting, the more things change, the more they stay the same. Which is why our job descriptions are still so poorly written and pithy, honestly.
But while the pace of change in talent acquisition can be so slow it's nearly imperceptible to most people looking for jobs, or most companies looking to fill them, what can't be ignored is how much recruitment marketing has evolved over the past few years. It's gone from marginal activity to mainstream discipline, and bit by bit, little by little, recruitment marketing has evolved so much that it's become almost unrecognizable.
If you're a recruiter, the rise of recruitment marketing has created a world of work that looks less and less like it used to. Your job has changed. The expectations have changed. The tools, technologies and talent have changed, and the way recruiting works has been inexorably altered by its collision course with marketing, for better or for worse.
Turns out if you take enough baby steps, there's no amount of ground you can't cover – and slow and steady win the race, right? In recruitment marketing, it's a marathon, not a sprint, as the saying goes.
The distance this discipline has moved in terms of market and momentum in the past few years alone is actually pretty profound, if you take a step back and look at how far we've come.
Begin Again: The 15 Keys To Killer Recruitment Marketing Every Employer Should Know.
Think back to three years ago, when we were counting down the final days of 2013. Daft Punk's Get Lucky was at the top of the charts along with Lourde and Miley Cyrus. Frozen was frozen in our collective consciousness, and while we still can't fully "let it go," back then we didn't have to, since Donald Trump was doing the firing for us as a reality TV star (and not the star of our reality). It doesn't really feel all that long ago at first.
Then, consider three years ago, you'd never sent a Snap or swiped right on Tinder (or Bumble, for that matter). Slack was a pejorative, not a platform. And bots, augmented reality, machine learning, crowdsourcing, crowdfunding, drones, Alexa, Siri and Cortana hadn't yet hit the market, so you hadn't heard of any of this stuff, let alone how these trends and tools could be used for talent acquisition.
While it can feel like an eternity in tech terms, make no mistake about it: this is no gradual evolution. Instead, it is a radical shift in the way people look for jobs, what they look for when looking for those jobs, and how to systematically shepherd those candidates to your open requisitions more efficiently and effectively.
If you're still stuck in the recruiting status quo – hell, if you're even a couple years behind the adoption curve, at this point, here's the hard truth: you're in trouble.
You Belong With Me: How To Build A Recruitment Marketing Strategy.
If your recruiting organization hasn't shifted sourcing strategies and talent tactics, you're not only falling behind – you're already losing.
You might not know it yet, but when your pipeline runs dry and your cold calls go unanswered, when traffic at your job fairs and open houses dries up, then maybe, just maybe, you'll finally get why recruitment marketing matters so much.
1. Quality Beats Quantity in Recruiting. Every. Single. Time.
Let's be clear that recruitment marketing is not consumer marketing. The goal isn't to generate a million applicants, because for pretty much every req out there, only one candidate is going to end up getting hired. Instead, we want to focus on finding 5 amazing candidates to present as finalists for every open role. If a candidate, passive or otherwise, isn't going to ultimately run the hiring gamut and make that final cut, then they're not actually candidates. Everything else beyond what it takes to develop a great slate of top talent is inefficient and superfluous.
Therefore, recruitment marketing should be understood as concerned only with candidate quality, and not vanity or volume metrics (see: "time to fill").
2. Anything That Leads To Higher Volume Without Higher Quality of Hire Is A Waste of Time.
3. The End Matters More Than The Means.
With the proliferation of job boards, social networks, company review sites and the seemingly infinite amount of potential platforms or touch points now involved in the candidate journey, it's easy to get caught up in the next channel or newest tool and focus on where you can make the biggest impact with the time and resources available to you. If that candidate journey doesn't end in a hire, then even the most cutting edge tech or sexiest system can't save you.
Don't worry about "missing" candidates just because you're not on a platform or channel that doesn't make sense for you. If SnapChat or Pinterest or Medium or whatever else everyone else seems to be doing doesn't make sense for your organization, then don't worry about opportunity cost. A focused approach almost always pays off. You never know the hires you don't make, but you will know if you're doing it right when highly qualified, interested and engaged candidates start seeking you instead.
4. Inbound and Outbound Are Two Sides of the Same Recruitment Marketing Coin.
Outbound and inbound marketing strategies are both imperative to success. These two distinct disciplines must coexist and complement each other as core components of any comprehensive recruiting strategy. The key is balancing the familiar outbound marketing elements of recruiting (things like traditional ads or paid job postings) with inbound marketing campaigns compelling enough to drive engagement – and candidates – directly to your ATS.
One is not better than the other, but without one, there's no point in having the other, either. Master your mix.
5. Great Content Is Platform Agnostic.
Inbound recruitment marketing is driven by career focused content; this can range from brand stories to employee testimonials, company mission, vision and values to videos of your workplace or top performers.
Social media is a great way to make sure this content reaches the right audience, but it's only one spoke – the hub of the hiring process is your ATS, and you should focus any strategy on driving candidates to this destination instead of, say, Twitter or Facebook.
6. Don't Be Boring.
Marketing only works when you can break through the buzz with a message that's getting heard. To get people's increasingly divided attention (and increasingly shorter attention spans), just remember that standing out isn't rocket science. You can leverage attention, buy it, steal it or earn it, but either way if you're not getting noticed by the right people, then you're wasting everyone's time.
Once you have an audience, of course, then you've got a whole other problem entirely. Because getting noticed is half the battle. You've got to keep that attention, too. This is a much more complex challenge, but it's not a bad problem to have.
The worst indictment of any recruitment marketing campaign is silence. Even negative feedback or public criticism is still a conversation and a chance to make a connection.
It's silence that should really worry you.
7. Turn Attention into Action.
Content for content's sake, just like an automated jobs feed, is worthless. So too is attracting the right talent and failing to actually convert them into candidates. The way to inspire a passive candidate or qualified job seeker to take action and apply once you've gotten their attention is fairly straightforward: create content candidates care about.
The Story of Us: Recruitment Marketing Content.
8. Content Is Not A Tactic.
Make no mistake. Content is not a medium or a message – it's a mindset. And in recruitment marketing, that mindset has to be aligned with that of the candidates you're trying to reach. If your content can help people understand who you are and still leave them wanting to learn more, then you'll never have to make another cold call again.
Content should be incorporated into every step of the hiring process and support each stage of the candidate journey. It should augment and enhance any other inbound or outbound tactic, and should inherently increase the value of those recruitment marketing activities.
Candidates are consumers of work, and top talent always has choices. That's why "selling" in recruitment marketing content only does so much, but career collateral that's entertaining, educating or engaging sells itself.
Which is way easier for recruiters.
9. Content Is The Voice of Your Employer Brand.
Content is the only way people learn about you, your jobs, your employer brand and your unique selling proposition. It differentiates, positions and compels.
Your brand is not that thing in the binder or that mission statement. It is who you are and how you behave every day. You can't express these things without content, because content is what breathes life into your brand. It's your voice, and speaks for you when you can't speak for yourself.
10. Your Culture Should Drive Your Content.
Good content can both attract likely fitting and qualified candidates while at the same time repelling poorly fitting and unqualified candidates. The value is not in the quantity of applications, but in the culture fit of candidates once they get past your screening process and in front of your hiring team. If your culture isn't the centerpiece of your content, then it's just another job ad.
Of course, job ads can be measured and managed, but creating a baseline for content about culture is almost impossible, as no single metric can capture one of the most valuable parts of recruitment marketing: keeping candidates who aren't a match for your company culture from even bothering to apply in the first place. Self-selection is really the only effective and accurate way to screen for culture fit. Everything else is just educated guessing and confirmation bias.
Shake It Off: Playing The Long Game With Recruitment Marketing.
11. Attention Is A Precious Commodity.
Only publish content when you have something worth saying.
12. Work With Intention.
If you don't have clear intent when pushing out content to your audience, or if you don't have a clearly defined purpose for publishing, then your recruitment marketing is worthless and should be stopped immediately. No amount of filler content, social noise or boring B2B blog post can provide the same sort of value as a single, simple story. Be eloquent, be authentic, and know your audience always knows when you're phoning it in.
13. Quality Eats Quantity's Lunch.
Everything is content. A job description is technically content. So too is career site copy, InMails or whatever it is you post about on the social networks you choose to post on. The thing is, not all of that content is good content. In fact, most of it pretty much sucks.
Don't suck.
14. Quality Takes Time.
But it's worth the wait.
15. There's No Such Thing As Old Content.
Most recruiting and career content is evergreen, so timeliness really doesn't matter as much as stickiness. Even if you've used something once before doesn't mean that you have to continually reinvent the wheel or that it's worthless. Just repackage, repurpose, reframe and relaunch. Chances are no one will remember (or notice) that it's not necessarily recent, as long as it's still relevant.
Social media has a short attention span, and candidates have an even shorter one.
Or at least, here's hoping.
Read More on the Meshworking blog from TMP Worldwide.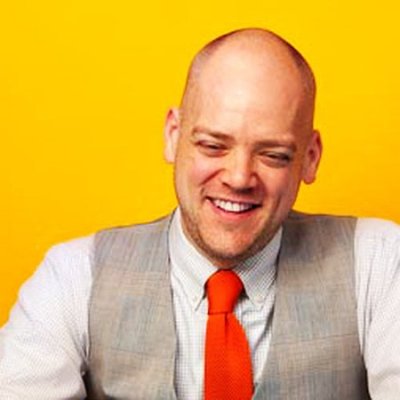 About the Author: As the VP of Inbound Marketing at TMP Worldwide,James Ellis has been a digital strategy thinker of the MacGyver/Mad Scientist school: hacking disparate digital ideas together to serve a strategic business objective.
Whether it was bringing Bucky Badger to the social world or content marketing to the pharmaceutical space, James pushes boundaries regardless of the industry. He currently helps Fortune 500 companies attract and retain the best employees.
Connect with James on LinkedIn, follow him on Twitter@TheWarForTalent or check out his work at SaltLab. 
---
---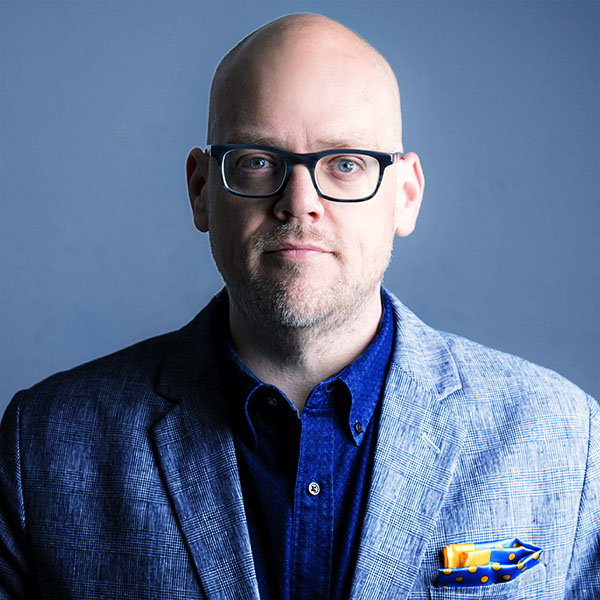 It's very possible that the rumors are true and that James Ellis was a mild-mannered digital marketer who was bitten by a radioactive recruiter six years ago and now has strange new powers. But what we do know is that James is a leading voice in employer branding, developing and activating dozens of brands of every size, running The Talent Cast podcast for more than three years, writing the Employer Brand Headlines newsletter and writing for a number of industry publications. His mission is to evolve the conversation around recruiting and hiring. He is currently the Director of Employer Brand at Universum. He lives in Chicago with his wife and daughter.
Recruit Smarter
Weekly news and industry insights delivered straight to your inbox.