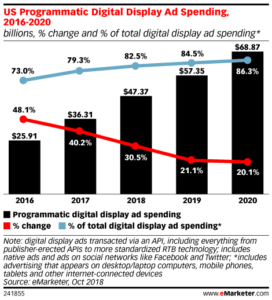 "80% and 95% of all prospective candidates who land on your careers page don't actually fill out an application"
The days of post and pray are coming to an end.  Talent Acquisition and Recruitment Marketing are finally embracing a new set of tools in order to advertise their jobs more effectively and efficiently.  The change that is going to make the largest impact on our marketing is going to be programmatic advertising. For those of you who aren't familiar with the term.  
According to Marketing Land, "Programmatic advertising helps automate the decision-making process of media buying by targeting specific audiences and demographics.  Programmatic ads are placed using artificial intelligence (AI) and real-time bidding (RTB) for online display, social media advertising, mobile, and video campaigns."
An example of a programmatic advertising campaign would be when you shop for something on Amazon and then the exact items you were shopping for start to appear in your Facebook feed.   If you have ever wondered how that was done, this is how. Amazon has a system that will bid for advertising space on your Facebook feed. It is extremely effective and inexpensive targeted marketing.  
How does this relate to you and advertising your jobs? If you take a look at your own data you are likely to find that between 80% and 95% of all prospective candidates who land on your careers page don't actually fill out an application.  In the past, it has been hard to even know how many people land on our careers pages much less capture information on the people that bounce off of our career pages. In the past, those were leads that were lost forever but with programmatic advertising, we can now, inexpensively and directly, advertise our jobs to those prospects.
If someone lands on our careers page they will start to see our jobs advertised on their Facebook, Instagram or other non-career search websites in the form of banner ads.  This is a major shift in the way that we advertise our jobs. If you have a 90% bounce rate from your career site, programmatic advertising offers a maximum increase of 9 times the number of applicants for your job.  Now I doubt you will see that type of increase but for twenty cents is it worth it to double your candidate application and conversion rate?
Importantly programmatic job advertising can place your advertisements out into the full world of advertising while not being limited to the traditional places like Indeed, LinkedIn, GlassDoor and Google for Jobs.  Those are places people only go when they look for a job but it totally ignores the entire rest of the population. As we have learned from sourcing, there is value in approaching people who are not explicitly looking for a job.  
While this technology has been mainstream for most of the marketing world for a number of years it has taken a while for TA to adopt this technology.  
There are two major reasons I think this is and I will address both of them.
Challenge

One
The first, most obvious challenge, at least in the US, is to maintain OFCCP and EEOC compliance when it comes to posting our jobs.  Our vendors have done a great job of convincing us that their existing packages are compliant and so we don't worry about it until it is time to make a change. I ask an honest and perhaps difficult question:  Do you even know what "diversity" sites your jobs are being posted to?  If the answer is no I think you have more than one takeaway from this article.
Programmatic advertising platforms are able to post to any site that you direct it to and that you have a relationship with.  In most cases even if you don't have a relationship with a specific site you can ask your vendor to post to these sites and they will do the legwork for you on the back end so you remain compliant.  
I would like to suggest that if you are looking for a way to advance in your career or demonstrate your value to the business that you actually do some homework on this subject.  If it were me I'd consider presenting a new plan for diversity hiring that has the objective of increasing diversity in your candidate pipeline versus simply checking the OFCCP / EEOC check box.
Challenge Two
The second, perhaps more important reason, is up until recently the methodologies we have used have more or less worked.  However, over the last 2 years there have been on average over 6 million jobs posted in the US and as of the writing of this article, there are nearly 7 million posted jobs in the US alone.   There are more jobs posted online now than ever before.  For context in 2006, there were approximately 4 million jobs posted online in the US.  Another factor is that fewer people are looking for work. Unemployment in the US and the UK  are currently standing at 4%.   This means fewer people are going to look for a job in the first place and when they get there they have more jobs to choose from.  
Programmatic advertising is part of the solution.  Right now you are spending thousands of dollars buying parking space job advertising that will only find you people who are actively looking and are willing to click through literal pages of other advertisements to see yours.  They then have to select your job and go to your career site and fill out a 30-minute application. Even then only about 10% of the people you are connecting with are actually filling out an application. You can keep doing that or you can spend hundreds of dollars advertising in more places, more selectively.  
The nice thing about most of these systems is that once you set up the initial conditions then the AI can run the platform without much supervision.  It costs Amazon 20 cents to advertise to you on Facebook. They have used this simple, powerful and cost-effective advertising channel to turn themselves into the most valuable company in the world.  I think those results tell you all that you need to know about the future of advertising. Simply put, done correctly a programmatic advertising platform can make you better, faster and cheaper.
---
Authors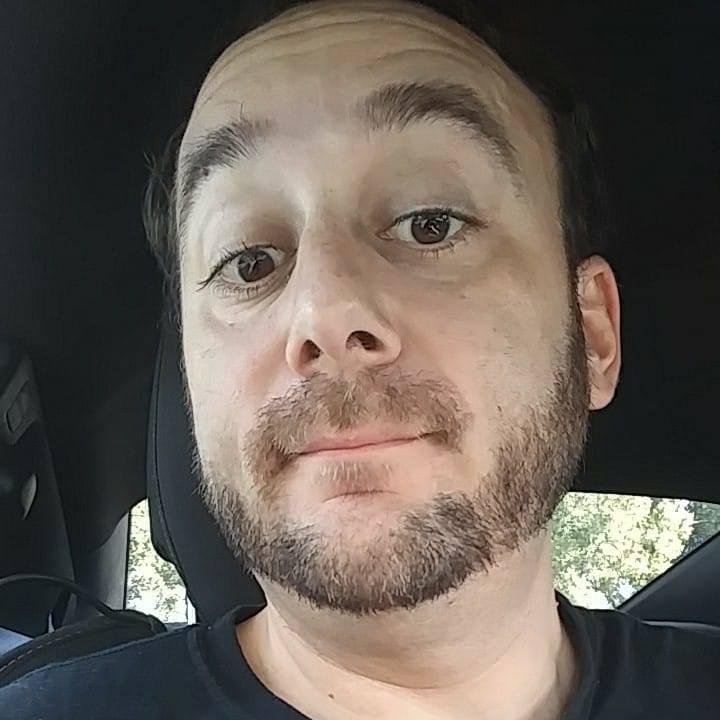 Mike Wolford has over 15 years of recruiting experience and is currently the Director of Analytics at Wilson HCG. He has worked with such companies as Allstate, Capital One, NPR and Twitter. Mike has also published 2 books titled "Becoming the Silver Bullet: Recruiting Strategies for connecting with Top Talent," and "How to Find and Land your Dream Job: Insider tips from a Recruiter." An active member of the recruiting community, In 2022 Mike spoke both at SourceCon and HRTX in an effort to help elevate the level of professional skills. Follow Mike on Twitter, or connect on LinkedIn.
Recruit Smarter
Weekly news and industry insights delivered straight to your inbox.