Social responsibility and community-centric initiatives can no longer be considered separate from normal business operations: they need to be enmeshed within it, marrying the more practical aspects of everyday business with more impactful aspirations. This isn't just industry gatekeeping at work.
According to Price WaterhouseCooper, 75% of inventors believe that companies should address environmental, social and governance (ESG) issues, even if doing so reduces short-term profitability. ESG consciousness is the baseline for corporations operating in the post-pandemic marketplace.
While it's apparent there's an appetite for corporate social responsibility, how can you be sure your initiatives won't leave an inauthentic taste in the mouths of your stakeholders?
Unfortunately, there's no operational prescription that guarantees engagement with your ESG initiatives. But one surefire way to garner the right kind of stakeholder attention is by leveraging your social impact to build on and further personalize your brand. This way, your efforts won't look like isolated acts of altruism to outside observers; rather, they will be a natural extension of your brand's presence, a reflection of your purpose-infused efforts.
How can a brand get to this point? To start, we'll need to discuss our two primary audiences.
Setting the Stakes with Your Stakeholders
Every company is beholden to two sets of stakeholders: internal and external.
Internal stakeholders include individuals with a direct relationship with your company, such as employees, executives and investors.
External stakeholders are individuals not in a direct relationship with your corporation, but still benefit from your positive business outcomes, such as customers and suppliers.
Insofar as you define your brand's identity, your stakeholders will be the ones validating it  based on your actions and outcomes: internal stakeholders can align business practices with purpose through improvements to standard operations, while external stakeholders can substantiate your brand's identity by purchasing your products and bringing awareness to your cause.
Recognize that ESG efforts aren't simply a way to manage your stakeholders' expectations or lend your corporate gifts a slightly more altruistic bend. Instead, they redefine your brand's identity in the minds of these stakeholders.
You're not tricking customers into thinking that your brand is more altruistic than it is; you're letting your brand's actions amplify the ways that it positively affects your stakeholders' environment. But how do you turn your purpose-driven goals into an opportunity to redefine your brand's image?
Just as we did with our stakeholders, we need to differentiate between the two types of purpose personalization opportunities.
Leverage your impact internally by improving your brand's relationship to its employees.
Realize your impact externally by improving your brand's relationship with its customers.
In practice, these opportunities come in all shapes and sizes. Let's look at a few now.
Put Purpose into Practice, Inside and Out
For internal relationship-building opportunities, start by looking for ways to improve your employees' environment and quality of life using any levers available. As a starting point, consider the following ideas:
Respect your workers' time by reassessing your company's long-standing policies. As the pandemic has taught us, remote work allows for increased flexibility without the hassle of the morning and evening commute (and the carbon emissions that follow). Companies both stateside and overseas are also experimenting with four-day work weeks, which give employees more time to decompress and refresh before taking on the next work week.
Empower your employees to expand on your ESG agenda. Connect your workforce to resources that can expedite their impact potential, from charities and food drives to volunteer opportunities. You can even reward employees for engaging with your brand's mission by matching their donations or handing out an hour of PTO for every hour spent volunteering. Purposeful giving goes a long way, whether you're providing the gift or facilitating its delivery.
External relationships with customers and vendors can be trickier to apply with purpose, but pay dividends once your brand is associated with the positive impact your relationship will bring.
Footwear behemoth Toms has pioneered several socially-conscious approaches to engaging customers and building trust with its brand, from well-documented sustainable materials in its shoes to itemized breakdowns of its ESG donations and partners (including 95 million pairs of shoes donated in 2019). Toms has undergone a dramatic rebranding in recent years — it's no mistake that the company's ESG efforts are front and center.
Matching customer purchases with donations is a tried and true engagement method, but why not think outside the box? In Sony's recently released video game Horizon: Forbidden West, players who earn a specific in-game trophy will have a tree planted as part of an effort to reforest landscapes across the U.S. Rewarding its customers with a real-world impact gives Sony customers an incentive for engaging with its product. Conservation through convenience never looked better.
Electronics manufacturer NVIDIA has taken significant steps to increase its ESG impact, from aiming to source 65% of its global electricity use from renewable energy by 2025 to forming a more equitable executive governance structure through a board that is 38% gender, racially or ethnically diverse. Through transparency and accountability, NVIDIA is sending a very deliberate message to stakeholders: Trust us to provide an environmentally-conscious product and governance that reflects the diversity in our community.
Keep your internal and external stakeholders engaged and enthused by making them an active participant in your ESG aspirations. It's that simple.
Make it Count
However you choose to maximize your impact, you'll need to access the more conventional levers of internal corporate governance and digital marketing to confirm that you've made the desired impact. Talk to your marketing team to dive into your key performance indicators (KPIs) like clickthrough rates, ROI, etc. Be prepared to adopt a flexible, iterative approach that can react to unpredictable shifts in public opinion and interest.
The harder it is to separate your business from its purpose, the better. Do your best to avoid typical ESG gaffes with the following best practices:
Don't be inauthentic or incongruent. Make your initiatives or corporate gifts a natural extension of your brand, not a limited-time offer.
Don't be afraid to start small. Under-promising and over-delivering is preferable to the alternative, so don't bite off more than you can chew when starting your next ESG project.
Don't make your ESG initiative a one-off project or a surprise to your stakeholders. The groundwork for your next project should already be laid as your company goes about its usual business.
Look for partners that share your vision and work together to turn goals into actions. B-Corp and small businesses can help spread your impact around communities.
Building stakeholder trust is a matter of showing, not telling. Show your employees and customers that their time and money is well spent by highlighting your brand's impact on communities large and small.
---
Authors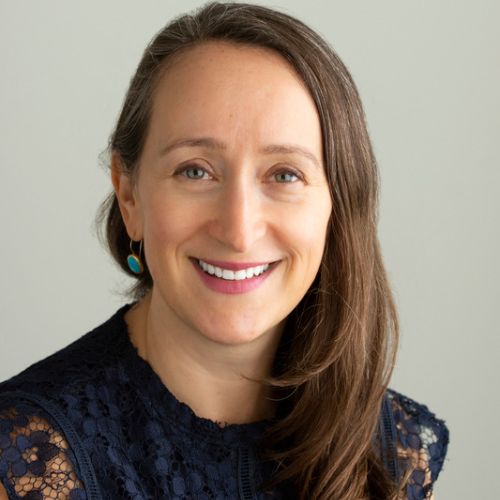 Leeatt Rothschild is the founder and CEO of Packed with Purpose, a corporate gifting company that creates deep societal impact through the everyday act of gift-giving, from empowering underserved women with job skills to supporting sustainability efforts. Packed with Purpose gifts enable companies from Fortune 500 to nonprofit organizations to create social impact while positively influencing their business across employees, clients and other key stakeholders.
Recruit Smarter
Weekly news and industry insights delivered straight to your inbox.