Engaging Leadership, Recruiting Allies and Leaning Into Company Goals Make Affinity Groups More Effective
When we walk (or Zoom) into work, we don't leave our identities at the door. It's impossible. Our aspects of self follow us—our race, gender, religion, sexual orientation. What's more, these characteristics intersect, meaning that we need to broaden our ideas around what it means to be equitable and inclusive through affinity groups.
Many professionals believe their company culture requires them to mute their personal voices during work hours. Well, it's time to for us all to start talking and listening so we can understand our complex identities —or intersectionality—and forge connections to build the strongest possible teams.
What Is Intersectionality?
All people are multidimensional, it's part of the complexity of being human.  However, for some people overlapping aspects of their identity can leave them at risk for heightened discrimination. For example, a member of the LGBTQ community who is also a person of color may experience increased, or different kinds of prejudice compared to a white person who is gay, or a person of color who is heterosexual. Intersectionality refers to the interplay of these overlapping identity aspects, and its significance in the world and in the workplace.
While intersectionality has roots in social justice, the concept also comes into play in corporate culture. HR professionals and managers must vigilantly ensure that all employees, including those from one or more underrepresented groups, have fair access to opportunities and resources.  That's where affinity groups have a part to play.
How Do Affinity Groups Promote Understanding?
Affinity groups bring together co-workers with shared experiences. They can represent underrepresented backgrounds like military families or widely shared issues like mental wellness, giving them a potent role in the workplace.
Many employees choose to participate in more than one affinity group when they are available and groups are wise to collaborate on the many joint issues that touch our work and home lives.
Every day, through the collaborative work of affinity groups, companies can foster inclusion while transforming company and community culture for good.
5 Ways to Leverage Affinity Groups to Grow Understanding of Intersectionality
As a DEI executive, I've seen the power of connecting people who represent a variety of identities and perspectives. One of the best tools we've used to hit our DEI goals and accelerate an understanding of intersectionality is through affinity groups. Here are five ways to leverage them:
1. Define "affinity" broadly.
Race and gender aren't the only foundations on which to build affinity groups. My company has affinity groups for women and people of color, but also for veterans, members of the LGBTQ community and their allies and those with diverse abilities.
In addition, we have an intergenerational affinity group for colleagues across five generations who want to develop ideas together. By educating the organization with a broader definition of "affinity," HR sets the stage for employees to grasp the basics of intersectionality and begin to understand what it means, both the struggles and perspectives of others.
2. Invite employees who belong to two or more underrepresented groups to speak with affinity groups about their unique experiences.
Their insights and stories can be highly valuable when working to drive systemic change.. Empathy can help us build allyship and work together to drive systemic-level change. While everyone's lived experiences are different, sharing perspectives builds common ground and a deeper understanding of who we are and inevitably, how we are all connected. This provides a sense of belonging, one study showing bottom-line benefits driven by higher performance and reduced turnover.
3. Encourage all employees to join multiple groups (and reward them for it).
A good general rule is to ask employees to consider joining three affinity groups: one with which they personally identify, one where they want to be an ally and one that they're simply curious about.
4. Reward employees for their active participation in affinity groups with perks such as recognition, company swag or special external opportunities to represent the organization.
By joining these groups, they are likely to have conversations they never would have had otherwise and they begin to appreciate the dynamics of intersectionality.
5. Urge corporate leadership to join affinity groups.
Embed top leadership in affinity groups as sponsors to model an understanding of intersectionality at the top. Make them champions of diverse interests and connect their effective participation to bonuses and other incentives. Bringing leadership into affinity groups demonstrates a company's commitment to resolving the issues they raise and to DEI values in general.
Two creative approaches:
Executives embedded in the groups can share concerns with their business leaders
The company CEO can conduct a listening tour, visiting each affinity group to hear feedback directly
Either way, leadership should act on recommendations from these groups by adjusting company policies, expanding benefits or taking other steps to thoughtfully address requests. When voices from the top grasp the experiences of intersectionality, the whole company culture begins to shift and grow.
Turn to affinity groups as business resources. Groups can identify and explore key intersectional markets and develop and test new product ideas. Affinity groups aid job recruitment; they contribute to research and development and they engage the surrounding community via volunteer events, fundraising or identifying philanthropic causes.
When our workplaces are competent in understanding the complexity of identity—when we support employees and honor those who embrace all aspects of their own backgrounds—we create a stronger, thriving environment.
Affinity groups are an enabler. They forge vital connections among employees through ongoing interaction. When co-workers know each other's stories, as they do in these small but mighty spaces, they can support each other's issues and work together better—and that's good not only for business but for humanity.
---
Authors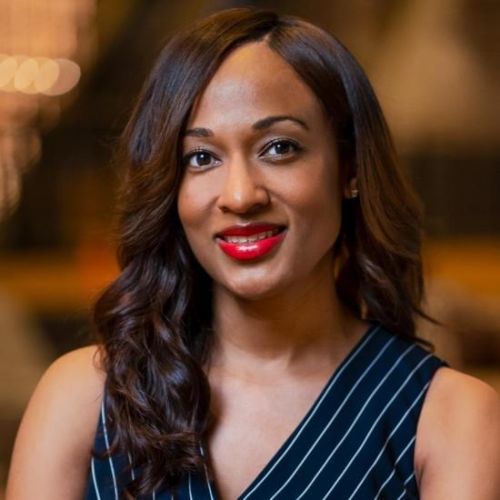 Ferrara Vice President and Head of Diversity, Equity and Inclusion, leads the sweet snacking leader's strategy on workforce commitments, organizational culture and partnerships. Miller Williams' team supports hiring, training and mentoring initiatives and eight affinity groups that advance diversity and wellness issues. Before joining Ferrara, Miller Williams was a senior vice president at Nielsen, where she led global diversity & inclusion and managed consumer insights for Kraft earlier in her career.
Recruit Smarter
Weekly news and industry insights delivered straight to your inbox.