Part 1 of this series can be read here. 
Technical workers such as engineers, programmers, mathematicians, and developers are among the most difficult and costly to source, assess and hire. As of 2016, the U.S. had roughly 3 million more STEM jobs available than skilled workers to fill them, according to the Randstad STEM Study and Insights Report. In its 2018 U.S. Salary Guide, noted staffing firm Hays, Plc, reported that two-third of the surveyed information technology (IT) employers faced a skills shortage either moderate or extreme. Of these 3,000 executives, 89 percent reported negative impact on business productivity, staff turnover, and employee satisfaction, because of the skills shortage.  
Clearly, recruiters and hiring managers must hire well, and quickly, for technical positions.
The two most efficient methods of recruiting for technical jobs are:
Skills assessments

Sourcing and engagement of passive candidates
Skills Assessments
Technical skills assessments, when introduced early in the hiring process, devalue immaterial characteristics such as school, location, appearance, former employers, gender, and ethnicity. Rather than enabling unconscious human bias, the skills assessments get right to the nitty-gritty of hiring well – the "can you do the job?" parameter.
Assessments are beneficial in several ways, as they:
Accurately gauge whether the candidate can perform the necessary job tasks, through detailed job-related questions, or interactive video

Reduce application drop-off rates, by reducing the time each candidate spends in the application process. Many assessment services such as Appcast, ICIMS Talent Platform and SmartRecruiters report on applicant drop-off rates and locations and assist with application editing as needed.

Curtail discrimination, by bringing to the fore qualified candidates otherwise devalued by recruiters whose unconscious bias swayed them towards candidates with 'big-name' employer history, Ivy League education, or membership at the recruiter's gym. Assessments, when consistent from one candidate to the next, provide well-documented, easily retrievable proof that discrimination did not take place.
University of Toronto researchers, in their 2017 Discretion in Hiring study, studied the application process, productivity and turnover of 400,000 candidates, and 91,000 hires assigned to 445 managers at 15 firms. Their year-long research determined that "managers who appear to hire against test recommendations end up with worse average hires."
Virtual simulation assessments allow company executives to create an interactive day-in-the-life video. Typically, the candidate must respond to task requests, and interact with video characters posing as customers, clients, co-workers, or management. The simulations mimic real-world job tasks, and let candidates realistically view the responsibilities of the position. The game-like interactions reduce applicant drop-off by keeping the candidate engaged.  
Numerous firms – cruise lines, manufacturers, airlines, financial service providers, and others – have reported a minimum 50 percent reduction in turnover, and several millions of dollars in hiring costs saved annually by virtual job simulation testing.
Development Dimensions International conducts virtual skills testing for an automotive manufacturer's assembly-line hiring efforts. The technical assessments replace the manufacturer's time-consuming and costly process of sending an assessment team to the plant to test applicants.
"The company can test everything from how people tighten a bolt to whether they followed a certain procedure correctly to using a weight-sensitive mat on the floor that, when stepped on at the wrong time, will mark a candidate down in a safety category," Scott Erker, Development Dimensions' SVP, told HR Magazine.
One airline executive talked to Orlando, Fla. Fox News affiliate WOFL about his airline's success with EASy Simulation, an Employment Technologies simulation testing platform.
"I would rather hire a pilot based on that pilot's ability to fly the plane, as opposed to that pilot's ability to answer some questions on a test," he said.
Sourcing & Engaging  Passive Candidates
According to a recent study by LinkedIn and the Lou Adler Group, active candidates represent 5 to 20 percent of the total talent market, while casual job seekers, known as Tiptoers, make up another 15 to 20 percent. The remaining 65 to 75 percent are passive candidates. These passive candidates are especially critical to U.S. employers in technical industries, where the unemployment rate is a mere 2.5 percent. 
Filling technical positions must include strenuous and ongoing sourcing of and engagement with passive candidates, not only because the bulk of the candidate pool is currently employed, but also because the process works. According to Lou Adler's latest hiring sourcing survey, a whopping 85 percent of hires are made through networking. Seven times as many passive candidates accept jobs discovered through networking, compared with those proactively applied for in response to job postings.  
There are multiple ways to source and engage passive candidates:
Predictive analytics vendors, such as Leoforce and Engage, that analyze the job fitness of social
profiles, and help determine those that might be willing to change jobs.

Participation in online talent or news communities, such as Techmeme, and HackerNews, or creation of your own.
What's a talent community? BraveNewTalent strategy director Master Burnett defines it as "a group of people that share an affinity for an organization, profession or skill that connect, share opinions, exchange information, and collaborate using web tools"
Prominent business network LinkedIn recently introduced Open Candidate. This feature allows any employed LinkedIn member to quietly indicate that she or he is open to new opportunities, without alerting the current employer.
While LinkedIn is generally top-of-mind for employers and recruiters who want to reach passive candidates, Facebook is exceedingly important as well. On Facebook, 67 percent of job seekers research prospective employers and search for openings. Also notable is that only 54 percent of competitor employers are searching for candidates there (as opposed to 93 percent using LinkedIn.)
Others to consider: Twitter, Pinterest, Reddit, Quora, Digg, Instagram, and Snapchat.
Teaching free on-site or virtual classes. This might be through a local university or community college's Continuing Education program, online via teaching platforms such as Udemy or Skillshare, or even as a special event for local high school students.
In the Complete Guide to Attracting Passive Candidates, TransTech IT Staffing Sr. Technical Recruiter Shilpi Agarwal Basu, talked about connecting with passive technical candidates by way of content sharing.
"I track all the latest market trends," she wrote. "If I meet a Data Analyst, I share articles with the latest Hadoop and big data news. If I meet a UX Designer, I share articles about the latest design methods. Most appreciate the information and the thought, helping to build the foundation for a bond."
TransTech colleague Emily Adams offered tips on social networking for recruiting passive candidates.
"Sending out job ads is not enough," Adams said. "I post original TransTech content or articles I find online that are relevant to IT and career search, sharing them with my network and prospects. The goal with that is to show I'm not just asking for people to help me. I want us to be able to help each other."
Long-time recruiter and former Sungevity VP A.J. Mizes doubled the size of his solar energy firm by luring and hiring 45 employees in 30 days. He found that sourcing passive candidates had to include smart company branding.
"Employer branding is freaking huge," Mizes told Technical Recruiting Best Practices conference attendees. "We get a ton of comments based upon [Sungevity's day-in-the-life] video. We hired a video company to come out and interview employees, asking them 'Why do you like working here? Why is it unique?' Every applicant tells us, 'I watched your video and it was so cool.'"
Both technical skills assessment platforms and ongoing engagement of passive candidates represent a much-needed attitude change for recruiters and hiring managers. Post-and-pray, the traditional method of one-time searching for job candidates by posting a job notice, hiring, and then discarding other applicants, is no longer a workable option.
"Don't ghost anyone," CodeSignals recruiters warned in their Definitive Guide to Skills Based Recruiting. "The candidate who isn't right for your company might know several others who are …  Sharing actionable feedback with them helps them retain positive opinions of your company."
As the number of unfilled technical jobs increase, the need for quick, efficient hiring methods will increase as well. Machine-based technical skills assessment tools and ongoing engagement with passive candidates will be the two best tools in a technical recruiter's tool box.
---
Authors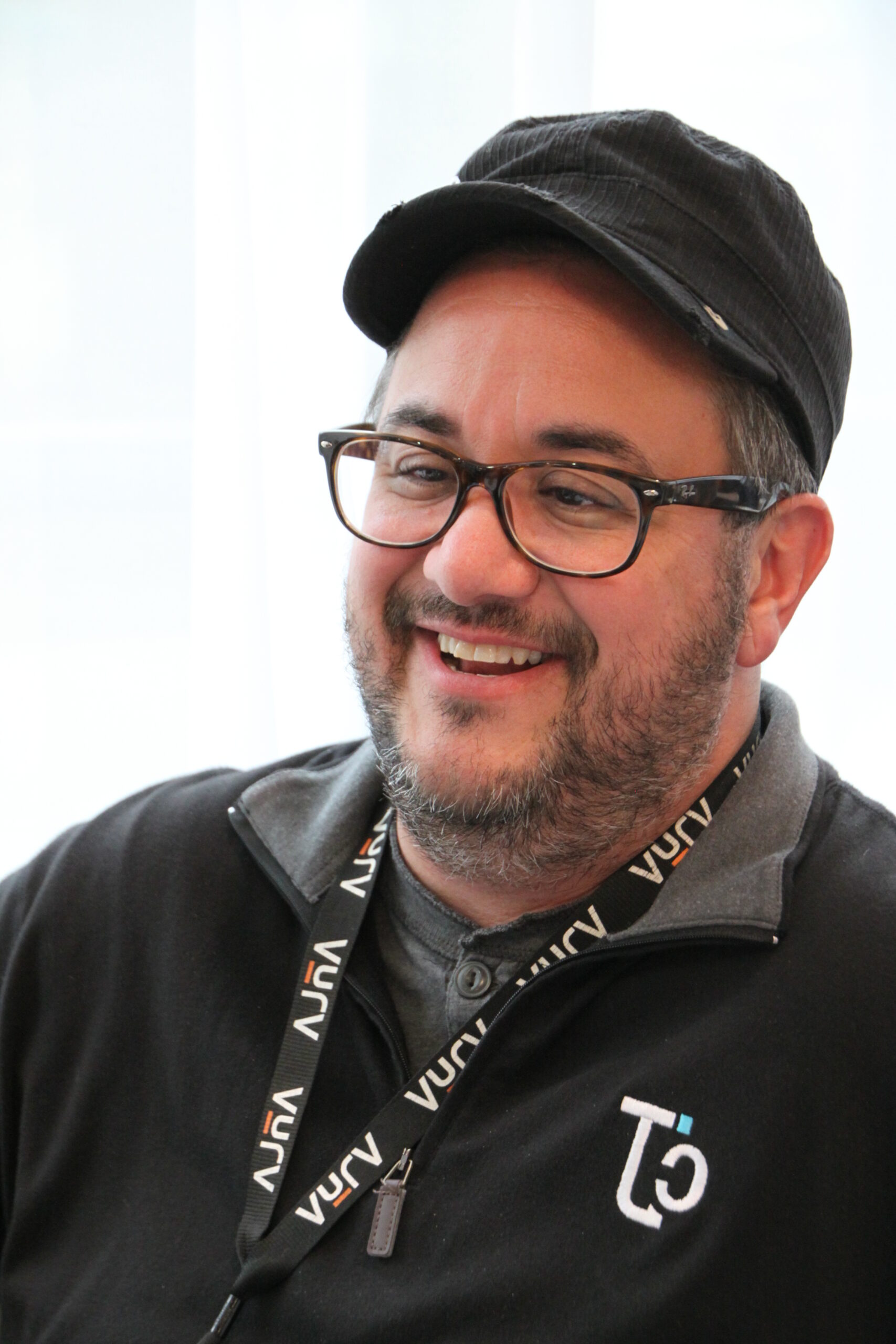 William is the President & Editor-at-Large of RecruitingDaily. At the intersection of HR and technology, he's a writer, speaker, advisor, consultant, investor, storyteller & teacher. He's been writing about HR and Recruiting related issues for longer than he cares to disclose. William serves on the Board of Advisors / Board of Directors for 20+ HR technology startups. William is a graduate of the University of Alabama at Birmingham with a BA in Art History. He also earned an MA in American Indian Studies from the University of Arizona and an MBA from Case Western Reserve University.
Recruit Smarter
Weekly news and industry insights delivered straight to your inbox.