According to the U.S Bureau of Labor Statistics, there are 1.4 million computer science jobs in the country, but only 400,000 graduates each year. To bridge the engineering labor shortage, organizations are tapping into better processes and technologies. However, many fail to close technical roles quickly enough due to challenges in technical recruiting. 
Owing to longer recruitment cycles, engineers often spend up to 40 hours per hire on recruitment activities. With one of the slowest hiring times, tech hiring teams work to optimize the workflow and boost productivity. Enter technical skills assessments: your answer to faster hiring and improved productivity. 
How to Optimize Workforce Productivity with Technical Skills Assessments 
Technical skills assessments help you not only hire faster, but also significantly improve your chances of diversifying your candidate pool and create a more inclusive workplace. Adopting a data-driven approach improves effectiveness and recruiting efficiency by identifying hiring bottlenecks and systematically refining your recruitment funnel. 
Here are a few ways you can optimize your team's productivity with skills-based assessments:
Improve Workflows with Better Task Delegation 
Between their core coding responsibilities, recruiter communication and additional hiring tasks, engineers get only 10 hours of 'deep work.'  
Technical skills assessment tools integrate with Applicant Tracking Systems (ATS) to support dynamic candidate communication, scheduling and interviewing. These integrations help recruiting teams automate administrative tasks, saving valuable time for your team. 
Skills assessments also allow you to determine each candidate's proficiency. When candidates are pre-screened with a skills assessment early in the recruiting process, engineers can save hundreds of hours they otherwise would have lost interviewing unqualified candidates. 
Automate Interview Scheduling 
Recruiting teams spend a significant amount of time assessing and interviewing technical candidates. It requires recruiters to navigate through calendars of various candidates and interviewers and to facilitate a smooth experience for both parties. With remote hiring and hybrid work structures, setting up interviews is even more challenging. 
With automated interview scheduling, candidates can access their technical skills assessments and schedule interviews on the platform based on their availability. This saves the back and forth between the candidate and the interviewer or recruiter, speeding up the hiring process. Seamless integration with an ATS and scheduling platforms makes scheduling more accessible, even with panel interviews. When conducting multiple interviews with different panels, automated scheduling creates unique interview links and shares the correct link every time. 
Improved Communication and Collaboration 
Organizations can maintain productivity when teams work collaboratively and communicate effectively. Ideally, technical assessment tools should promote communication within and between teams. For instance, your tool should allow admins to control sharing of assessments and results with specific people, so that those who shouldn't see results will not be permitted to access them. With controlled access and permissions, you can also define roles for your team members. This helps you stay organized while maintaining a workflow best suited to your organizational context. 
The recruiting tools you use should also make it easier to communicate and collaborate with candidates. While hiring technical candidates, coding assessments are essential to understanding candidates' abilities. With technical skills assessment platforms, sharing assessments with your candidates happens with the click of a button. Candidates can complete these assessments in their own time. Asynchronous assessments allow both candidates and recruiters to exercise better control of their time. 
During the advanced or the final hiring stages, technical assessment tools should support collaborative coding sessions within an Integrated Development Environment (IDE). This helps you understand how candidates write, run and debug code in a realistic coding environment. 
It is difficult to assess efficacy without data, and you won't know if your efforts are yielding intended results unless you track key metrics. Identifying key performance indicators (KPI) for your business helps you define your goals and observe change over time. 
Technical assessment tools often feature dashboards and data visualization capabilities that highlight key recruiting metrics. These help you track your progress in real time and reduce hiring time and cost. 
Learn More
A continuing engineering shortage and inability to meet recruiting demands require companies to optimize their  workforce to meet their business goals. Technical skills assessment tools help evaluate a candidate's technical skills, automate administrative tasks, encourage collaborative workflows and allow for data-driven analysis of the recruiting funnel to enhance workforce productivity. 
---
Authors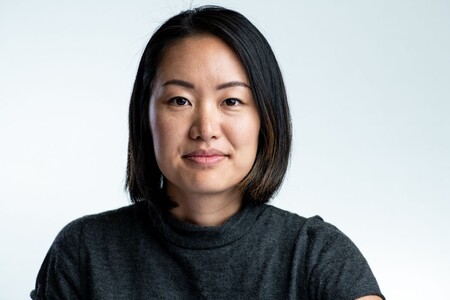 Sophia Baik is Co-founder and VP of People, Finance, and Operations at CodeSignal, a coding skills assessment platform dedicated to helping companies #GoBeyondResumes in tech recruiting. Prior to co-founding CodeSignal, Sophia started her career in investment banking at Lehman Brothers before gaining experience in marketing and operations at tech companies such as Wayfair, Zynga, and Beepi.
Recruit Smarter
Weekly news and industry insights delivered straight to your inbox.