HCM Talent Technology Roundup: October 9, 2020
Hit play to listen to this article!
iCIMS Bulks Up on Internal Talent
iCIMS signaled its intention to wade aggressively into the market for identifying and developing internal talent with the launch of its new iCIMS Talent Cloud.
The platform presents a new version of iCIMS, positioning the company as a provider of  a unified package of solutions, as opposed to a line of individual products. It describes Talent Cloud as "a unified, AI-powered platform" that can help employers attract, engage, hire and advance the right talent.
"We want to reposition our portfolio from a whole bunch of suites with their own acronyms and their own product names into something that's just straight easy to understand," iCIMS CTO Al Smith said. Offering separate products under separate names made it difficult for users to understand all of the company's capabilities, he said. 
To emphasize its new approach, iCIMS unveiled a new logo and brand identity, as well as a Customer Community made up of talent professionals from around the world.
For all the talk of product simplicity, the addition of the Advance package is worth extra attention. iCIMS has traditionally focused on attracting external candidates into an organization, Smith said, but it also recognized that 20% of the its customers use its technology to facilitate internal career advancement. The core capabilities of Advance were already in place, he said, but iCIMS hadn't focused on them. Now, Advance will receive "a lot of new investment," Smith said.
"We realized we have a wealth of tools that we apply when you're external but don't apply when you're internal," he explained. As an example, iCIMS profiles stop being updated once an employee is hired. However, Smith noted, that same employee continues "to gain skills and experiences and projects and new job assignments and learning and other things." 
Combine that with the tendency of many employers to hire from within and you realize that even full-time staffers are candidates—just internal candidates, he added.
"We really do think there's an inflection point in the industry going on right now," Smith said. "I do see our progressive employers engaging their employees around 'where do you want your career to go?'"  
HireVue Acquires AI-Automation Firm AllyO
HireVue acquired recruiting technology company AllyO, adding AI-driven chatbots and automated workflows to its video-interview and assessment capabilities. The company said the combination of products should help customers increase the pace of hiring and improve the quality of their talent pool.
Terms of the transaction weren't disclosed, but in June 2019, AllyO closed $45 million in Series B funding, which brought the total invested in the company to about $64 million.  
In 2019, AllyO said its annual recurring revenue more than tripled while 97% of its customers renewed their contracts. Through the end of the year, the company had connected employers with more than 3 million candidates and employees through its platform, and scheduled 300,000 interviews.
AllyO will enable HireVue customers "to have engaging, personalized conversations with millions of active job-seekers any time of day or night and on the devices they prefer," said HireVue CEO Kevin Parker. "AllyO instantly handles many of the time-consuming, repetitive tasks, freeing them up to personally engage with the most qualified candidates. "
This idea of taking  mundane tasks off the recruiter's plate has become ubiquitous among talent acquisition technology providers. Keeping up high volumes of candidates is central to the work of recruiters in industries such as hospitality, retail and manufacturing, for one thing. For another, the recession has thrown millions of workers onto the job market, increasing the number of applicants for every open position.
 The platforms do complement each other. HireVue's technology provides assessments that reduce bias and help employers make more informed hiring decisions. AllyO's automation helps companies work with a wider candidate pool.
By incorporating AllyO into its platform, HireVue said it will be able to deliver a quicker, end-to-end hiring experience. Chatbots will be able to interact with candidates around the clock, handling applications, answering common questions, scheduling interviews and screening. The two solutions have already been integrated and are being used by "multiple customers," the company said.
Doing Businesses
HackerRank launched Rank, the fourth component of its Developer Skills Platform. The module allows companies to benchmark candidates against other developers. 
San Diego-based CSL Staffing has partnered with TOOTRiS to provide access to priority Child Care enrollments in facilities near their employees' work or homes. TOOTRiS's solution connects parents to child care and enrollment services at facilities near their homes. 
Workforce communications software provider Staffbase acquired teambay, a Berlin-based employee survey firm. The acquisition will help communications and HR teams understand employee sentiment in order to aid engagement, the company said.
---
Authors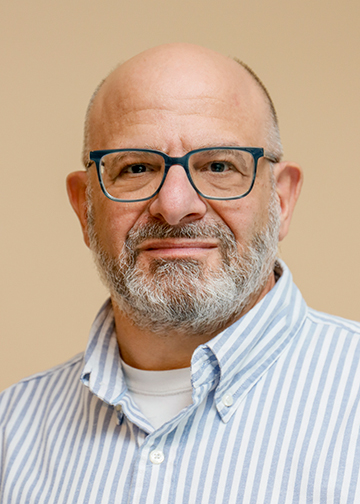 Mark Feffer is executive editor of RecruitingDaily and the HCM Technology Report. He's written for TechTarget, HR Magazine, SHRM, Dice Insights, TLNT.com and TalentCulture, as well as Dow Jones, Bloomberg and Staffing Industry Analysts. He likes schnauzers, sailing and Kentucky-distilled beverages.
---
Recruit Smarter
Weekly news and industry insights delivered straight to your inbox.