HCM Talent Technology Roundup: October 23, 2020
Press play to listen to this article!
Workday Pushes Idea of 'Talent Mobility'
Workday launched its Talent Marketplace, an employee mobility solution that helps workers uncover in-house opportunities when it's time for a change. The product will help organizations with their employee development and talent allocation efforts, the company said.
Talent Marketplace was created to "help customers navigate this changing world of work" by improving the way they redeploy and re-skill workers as business needs change.
The marketplace helps link individual employees to opportunities within the organization. Using Workday's machine-learning capabilities, it compares a worker's skills and interests to the requirements of full-time, project and gig positions. Also, it uses Workday HCM data to create a "skills signature" for each worker, and can predict skills individuals might have even if they never entered the information themselves.
Besides identifying candidates for specific positions or projects, those capabilities can also help identify needs for additional training.
"People have far more capabilities than what they enter into a resume or CV," said David Somers, Workday's general manager, talent optimization. "Because our skills technology can infer related skills, customers have seen a dramatic increase in the number of skills attributed to their workers and enabled better discovery and recommendations for more targeted opportunity matching."
Workday believes such capabilities can help create a more flexible workforce. By helping companies use internal talent to address internal needs, and also target reskilling and upskilling efforts, the system allows organizations to more readily adapt to changing business conditions.
Employers are wrestling with such needs now, as the pandemic creates surging demand in some areas and overcapacity in others. With Talent Marketplace, companies can more easily examine their workforce's skills inventory, develop the needed mix of resources and build more agile cross-functional teams.
They can also use the information to target learning in a way that helps employees build on their existing talents. That promotes internal mobility and employee growth, Workday said.
With that in mind, the marketplace is designed to make personalized learning recommendations and encourage workers to take a proactive approach to their development.
For example, an employee interested in jumping from sales to marketing could use the system to find hands-on opportunities in the field, then go after internal gigs or projects that align with their career goals.
Doing Business
Hiring platform Fountain rolled out new features including video interviews, a universal talent view—which offers a look at all applicants across all job openings—and branded career sites. In addition, a new chatbot sits on the employer's career site or job directory, while advanced resume parsing and geolocation tools were also added.
The startup Findem launched its People Intelligence platform, which offers a data-driven approach to defining, retaining connecting with talent. The company also closed a $7.3 million round of Series A funding.
Acorns, a savings and investing app with 8.2 million users, launched Job Finder, an app designed to connect users with new career opportunities. The app uses ZipRecruiter job content.
Not-for-profit Vouch4Vets.org kicked off VetStory, a social video platform designed to assist job-seeking military veterans and their spouses find new positions. The product allows job seekers to invite advocates to provide short video referrals that can be embedded and shared with employers.
Beamery completed certification of its integration with Cornerstone OnDemand. The integration allows a real-time, bi-directional sync of requisition data between the company's Talent CRM, Marketing and Compliance products with Cornerstone Recruiting.
Background data firm Crosschq joined SAP's virtual accelerator program at SAP.iO Foundry San Francisco. Between now and December, Crosshq will have opportunities to collaborate with SAP customers, exposure to SAP technology and APIs, and access to SAP executive mentors.
People
Randstad Sourceright said current EMEA Managing Director Michael Smith will become global CEO on January 1.
Jason Heilman, founder and CEO of staffing BPO provider Herefish, will become Bullhorn's SVP of product – automation and AI. Bullhorn acquired Herefish in January 2020.
AI technology provider Paradox hired Stephanie King to be chief legal officer and chief of staff. Previously, she was a corporate and securities partner at law firm DLA Piper.
---
Authors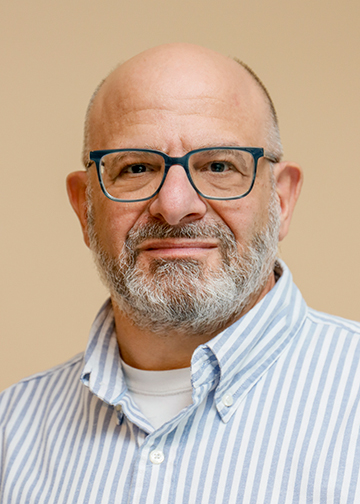 Mark Feffer is executive editor of RecruitingDaily and the HCM Technology Report. He's written for TechTarget, HR Magazine, SHRM, Dice Insights, TLNT.com and TalentCulture, as well as Dow Jones, Bloomberg and Staffing Industry Analysts. He likes schnauzers, sailing and Kentucky-distilled beverages.
---
Recruit Smarter
Weekly news and industry insights delivered straight to your inbox.