HCM Talent Technology Roundup: October 2, 2020
Click play to listen to this article!
HireVue's Integration With Microsoft Teams is Pragmatic and Smart
HireVue's integration with Microsoft Teams may not be particularly big in terms of short-term dollars or even long-term financial impact, but it's smart.
Last week, HireVue said Teams users will be able to leverage the solution as an interview platform, complete with planned questions and real-time feedback capabilities. The deal allows HireVue to take advantage of Microsoft Teams' wide user base, which has been growing as more businesses seek to connect employees forced to work remotely by the Covid-19 pandemic.
Recruiters nowadays like to talk about the importance of "meeting people where they are," and that's exactly what HireVue's doing here. The integration puts its brand in front of users who may need to more robust remote-recruiting solution than Teams alone, or Zoom, or Google Meet.
In fact, HireVue's stressed the convenience of offering its interview capabilities through a platform that many users are already familiar with. By engaging with candidates through Teams, it said, recruiters can focus on finding the right candidates through a seamless experience. While candidates may not appreciate the integration, it certainly makes sense from the employer's perspective.
Among other things, the solution enables hiring teams to use Microsoft's tool to capture and share notes. At the end of each interview, recruiters can also review recommendations from the team members involved.
HireVue said the integration complements other moves it's made this year in a bid to "break down technology barriers." In April, the company announced app-less interviewing and SMS scheduling features that it said eliminated the need for email and specialty apps in the interview process.
Modern Hire Adds Personalization
Modern Hire—which has been busy this summer with acquisitions, technical enhancements and executive moves—introduced new tools designed to personalize the hiring process for everyone involved.
The enhancements, which were incorporated directly into the company's platform, include a job-preview feature, email templates and an updated UI for recruiters and hiring managers.
Realistic Job Previews help employers give candidates an idea of what's involved in a role before they begin the interview process. The new email templates offer customized, personalized communications, based on interview stage and specifics of the job. The updated UI is designed to streamline the work of recruiters and hiring managers.
In July, Modern Hire acquired Dublin-based Sonru, a provider of automated video interviewing technology. The deal was a step into the global marketplace for the company, even as it added new video capabilities to Modern Hire's inventory.
Doing Businesses
Glassdoor launched features geared toward helping companies showcase the results of their D&I efforts. A new Diversity & Inclusion Rating lets employees rate their satisfaction with employers' diversity programs, employee- and candidate-provided demographic information helps others see how workforce diversity picture looks on the ground, and a Company FAQ presents the most common questions asked by job seekers about an employer, including a section focused on D&I.
CareerBuilder began a three-year, $300 million upgrade of its talent acquisition suite. Included in the effort are further integration between CareerBuilder's Talent Discovery Platform and employer career sites, simpler posting of remote jobs and SMS communication tools.
Phenom acquired the HR technology firm My Ally. Its expertise in automation will help Phenom deliver an "intelligent, omni-channel interview scheduling experience," the company said. My Ally's automation of email-based interview scheduling complements Phenom's functionality in chatbot, email and SMS.
Separately, Phenom announced a partnership with Resource Solutions, which provides recruitment process outsourcing and managed services. Phenom will train Resource Solutions on implementation of its TXM platform.
SHL launched a tool to help customers identify best-fit internal candidates. The Mobilize Solution uses real-time data to identify internal resources to handle new roles and challenges by providing a predictive, contextual view of the workforce, the company said.
Assessment platform Traitify announced Traitify Engage, a solution focused on the engagement and development of high-volume workforces. The product provides employers with the data and insights needed to support workers with self-directed and personalized advice.
Yello, which provides early-talent acquisition software, announced the Yello Sourcing Marketplace, in partnership with Symplicity, Tallo and Hiring America. The marketplace provides access to millions of early-talent candidates, the company said.
Workforce management platform Legion raised $22 million in Series B funding from Stripes, Workday Ventures and others. The software automates many aspects of workforce deployment using demand forecasting, labor optimization and employee preferences.
BountyJobs announced a strategic partnership with video interviewing platform Spark Hire, which provides one-way and live video capabilities.
---
Authors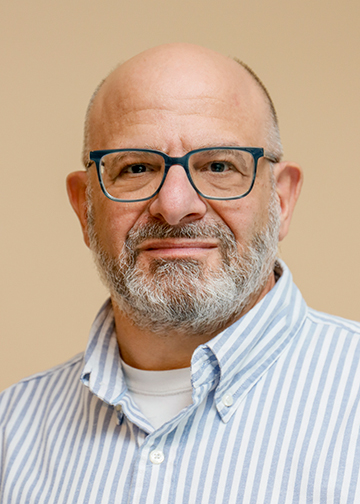 Mark Feffer is executive editor of RecruitingDaily and the HCM Technology Report. He's written for TechTarget, HR Magazine, SHRM, Dice Insights, TLNT.com and TalentCulture, as well as Dow Jones, Bloomberg and Staffing Industry Analysts. He likes schnauzers, sailing and Kentucky-distilled beverages.
---
Recruit Smarter
Weekly news and industry insights delivered straight to your inbox.