HCM Talent Technology Roundup March 5, 2021
Press play to listen to this article!
Phenom Expands Video Capabilities with Talentcube Acquisition
Phenom acquired Talentcube, a Munich-based company that will expand Phenom's ability "to provide seamless video functionality at every stage of the talent journey."
Phenom said the acquisition will impact how employers and candidates interact throughout the hiring process, including in some ways that are relatively new. For example, the company talked of facilitating automated video interviews for employers, or helping candidates create video-based resumes or cover letters.  
Talentcube has developed desktop and mobile solutions for more than 120 customers. The company's technology makes video more accessible for users with minimal or mobile data speeds, which has become more important during the Covid-19 pandemic and related increase in remote work and virtual meetings. As Phenom CEO Mahe Bayireddi observed, "HR teams adopted video technology during the pandemic out of necessity, and moving forward, it will become a competitive advantage in attracting and retaining talent."  
In a blog post, Bayireddi said integrating Talentcube's technology with Phenom's Talent Experience Management platform will create an "ultra-efficient" remote recruiting platform, improve accessibility, and better position the company to enhance its automation solutions.
PayScale, Payfactors Merge to Better Cover Compensation Data
PayScale and Payfactors have stopped competing and joined forces. They've merged to form a company of 600 employees and some 10,000 customers, including half of the Fortune 500.
PayScale CEO Scott Torrey will lead the combined organization, which will operate under the PayScale name. Payfactors CEO Jeff Laliberte will become chief strategy officer and a member of PayScale's board.
The new PayScale plans to hit the ground running. In a press release, it said that working together will provide more resources for nearly all of its combined operations "overnight."  Meanwhile, Torrey told GeekWire that the company's combined data set will be of "massive scale" and "the single largest data set that is the source of truth around employment in the United States."  
PayScale aims to earn $200 million in revenue by 2022, Torrey said, which would represent 20% growth. He described the merger "a massive step" toward that goal.
PayScale and Payfactors recognized they were "an obvious and natural fit," said Laliberte. "Together, we can better serve the needs of our customers by providing the right data, at the right time, within the right context to better inform human capital management decisions."
Insight Partners, a venture capital firm that had backed Payfactors, will make a new equity investment in the combined company, joining Francisco Partners as a significant PayScale investor. Among Insight's other investments are Mimecast, Twitter, DocuSign, Smartsheet, and Pluralsight.  
The companies agreed to the merger in late 2020, GeekWire reported. They made a confidential filing with the Department of Justice in December, and regulators completed an informal review in February. The deal was scheduled to close last week.
DailyPay Extends Platform Through Integration, Vendor Service
DailyPay added capabilities that will allow HCM technology, time management, and payroll service providers to offer its on-demand pay services through their product suites. The launch of the product, called ExtendPX, moves DailyPay beyond its traditional offering by opening its services to a range of vendors.
In an interview, Jeanniey Walden, DailyPay's chief innovation and marketing officer, said ExtendPX will provide vendors with "a quick, seamless" way to provide on-demand pay solutions. Rather than simply offer integration, ExtendPX supports the range of capabilities necessary to supporting on-demand pay efforts with a package of "integration plus technology and support services," she said.
ExtendPX includes a white-labeled digital wallet and on-demand features such as DailyPay's  PAY, SAVE, and CYCLE services. It also includes supporting features such as secure data exchange monitoring and multi-level employee support.  
The  New York City company said on-demand pay has grown exponentially as employees embrace it, and that ExtendPX will help HR technology vendors address "triple-digit growth" in customer demand.
Walden said, DailyPay has focused on facilitating on-demand pay solutions among its partners more than it has on staking out its own new territory. "We're not hung up on branding," she said.
ADP Launches 'Conversational' Payroll Solution
ADP launched Roll, a payroll app designed to give small businesses more flexibility while remaining secure and compliant.
Stressing ease of use, the product uses a conversational interface to guide business owners through the complete payroll process, using simple prompts such as "run my payroll" and eliminating a number of administrative tasks. The result, ADP said, is "payroll without friction," with no training necessary, reminders that keep business owners up-to-date and the ability to run payroll on any device, from any location.
"Roll by ADP completely upends the way small businesses will think about payroll by turning it into an experience as familiar as having a conversation with a friend," said Joe DeSilva, president of small business solutions for Roseland, N.J.-based ADP.
Roll is built almost completely around a chat interface. Users enter phrases in plain language, which prompt the system to respond with information or questions, in context and in conversational tone.
To set up the service, users download an iOS or Android app and step through a roughly 15-minute set-up process that includes entering tax, bank account, and other information. Once everything's in place, the product sends reminders for associated to-dos and deadlines.
Over time, the machine-learning engine behind the system learns user preferences as a way to further simplify the work involved in managing payroll and help to assure compliance.
The same approach is used by employees to keep personal information up to date and access pay statements.
Roll is not a full-blown accounting package like ADP's RUN Payroll. Instead, ADP describes it as a complementary service for a different audience, specifically entrepreneurs who want to handle the nuts and bolts of payroll on their own.
Doing Business
Talroo launched Qualifying Questions, a new feature that helps employers screen out applications from unqualified applicants. The product asks pertinent questions before redirecting users to a client's application tracking system, saving time for talent acquisition teams and helping candidates find appropriate positions.
Mobile apply rates outpaced desktop applies for the first time during 2020, with about 61% of applications being completed on mobile devices compared to 39% on desktops, according to Appcast's Recruitment Marketing Benchmark Report. The rate for desktop applies dropped nearly 7% last year, while mobile increased 21%. Gig (86.3%) and transportation (75.9%) businesses saw the highest percentage of mobile applies, while technology jobs demonstrated the lowest (22%).
---
Authors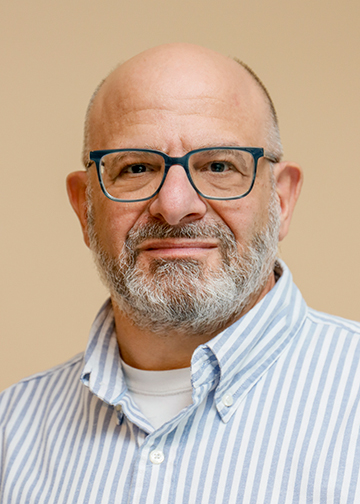 Mark Feffer is executive editor of RecruitingDaily and the HCM Technology Report. He's written for TechTarget, HR Magazine, SHRM, Dice Insights, TLNT.com and TalentCulture, as well as Dow Jones, Bloomberg and Staffing Industry Analysts. He likes schnauzers, sailing and Kentucky-distilled beverages.
---
Recruit Smarter
Weekly news and industry insights delivered straight to your inbox.