HCM Talent Technology Roundup July 31, 2020
Preaching Preparation, Post-Pandemic
HR and recruiting technology vendors have focused on the idea of returning to work for the last month or so. Offering ideas and products designed to help companies bring employers back to the office without contracting COVID-19.
Those pitches have quieted down some in recent days, however. Given the increase in cases reported throughout the country, that's not surprising. Talent acquisition firms, in particular, are challenged to deliver messages that resonate when the unemployment rate stands at 11.1%. And, by many estimates, hiring levels are declining.
LinkedIn, for example, said hiring dropped 39.6% between June 2019 and June 2020.
Whether by coincidence or foresight, Phenom rolled new products focused not so much on returning employees to work as on planning for it. Its Phenom Essentials product packages and H.R. Resiliency Playbooks provide content and capabilities to make better use of virtual hiring. As well as create a more agile workforce and engage with new candidates and furloughed employees.
The point of both efforts is to help businesses face today's realities. They must hire to keep pace with fidgety market demand, be ready to re-hire workers they'd let go and redeploy employees to reflect operational changes.
Oh, and while they're doing all that, employers must also prepare for a post-pandemic recovery.
The playbooks cover relationship-building when connections are all but limited to virtual means virtually. Redeploying workers from declining areas of the business to expanding ones. And, maintaining relationships with alumni as a way to prepare for a rebound. 
'Essential' Product Packages
Phenom's newly designed product packages for H.R. and T.A. users who must meet increasing demands with fewer resources and reduced budgets are quick to deploy. Phenom said implementation of the features could be in weeks, rather than months.
Dubbed Phenom Essentials, they build packages around candidate engagement, university recruiting, agility, and "talent recovery," meaning the re-hiring of sidelined workers. They include different mixes of chatbots, assessments, messaging, and websites. 
Not surprisingly, Phenom's messaging around the products hits on some of the company's favorite themes. Such as internal gigs, building engagement, and presenting a polished employer brand. But, those are all logical things to talk about given the dynamics of today's economy.
Doing Business
Modern Hire acquired Sonru, a provider of automated video interviewing technology. Based in Dublin, Sonru has eight offices in Europe, Asia and North America, and global Fortune 500 customers in a variety of industries. Modern Hire said the acquisition positions it to offer an enterprise hiring technology suite to the global marketplace. And extends its "team, reach and expertise" while providing additional value to Sonru's customers.
Randstad RiseSmart unveiled a single-platform solution for global outplacement, redeployment, and career development. The platform provides a consistent experience throughout the employee life cycle and supports organizations with alternatives to layoffs, such as reskilling and redeploying existing talent and offering creative retirement.  
Hiretual launched integrations with several ATS providers including Workday, iCIMS, and Greenhouse. The integrations use A.I. to refresh existing candidate profiles within ATS with updated information pulled from the open web.
Brussels-based Radix launched Talent API, an A.I. solution designed to help recruiters find talent more efficiently. The product quickly screens applications and recommends the most fitting candidates for any given position.  
Circa acquired America's Job Exchange, a provider of diversity recruitment and OFCCP compliance technology. Previously, Circa was known as LocalJobNetwork, but rebranded to better align its products and solutions to what it calls its core underlying mission.
Accurate Background earned Workday Certified Integration status and now allows joint customers to access the systems through a single sign-on procedure. 
College job board Handshake announced a virtual career fair feature that allows employers to manage all of their online recruiting efforts in one place. It includes purpose-built mobile and web video tools.
Stronger Together U.S. Responsible Recruitment Toolkit launched tools designed to help with labor needs in the U.S. fresh product market. Subscribers can access "responsible" recruitment guidance and self-assessment functions to track progress and share achievements with clients. The organization is offering a free one-year subscription through Jan. 31, 2021.
---
Authors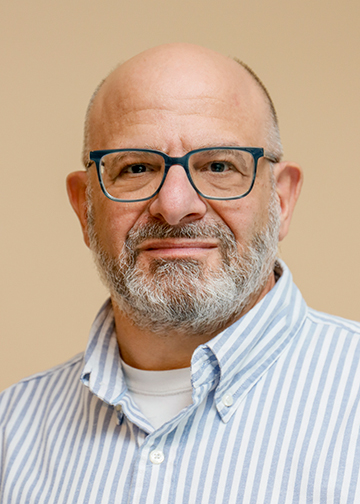 Mark Feffer is executive editor of RecruitingDaily and the HCM Technology Report. He's written for TechTarget, HR Magazine, SHRM, Dice Insights, TLNT.com and TalentCulture, as well as Dow Jones, Bloomberg and Staffing Industry Analysts. He likes schnauzers, sailing and Kentucky-distilled beverages.
---
Recruit Smarter
Weekly news and industry insights delivered straight to your inbox.